Sweet and Sour Chicken "Taco"
Created by Chef Cesar Zapata of The Federal Food, Drink & Provisions.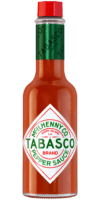 Original Red Sauce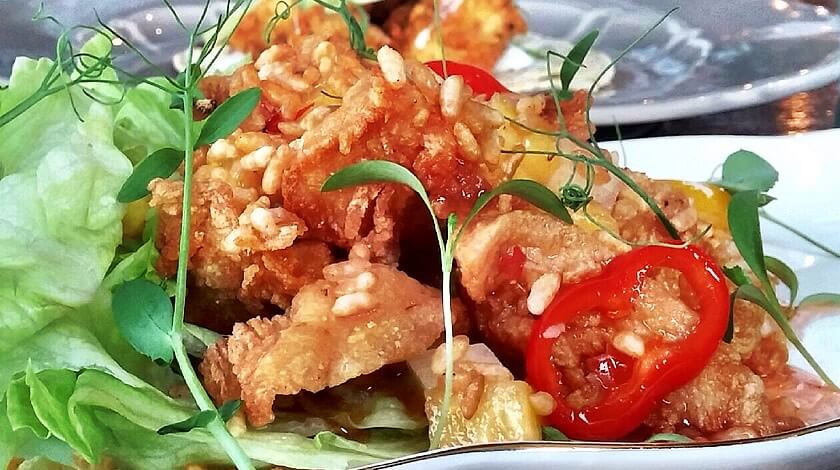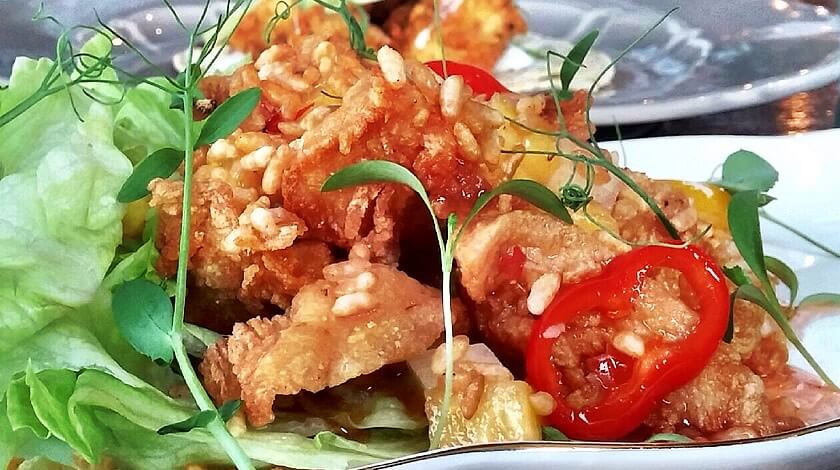 Ingredients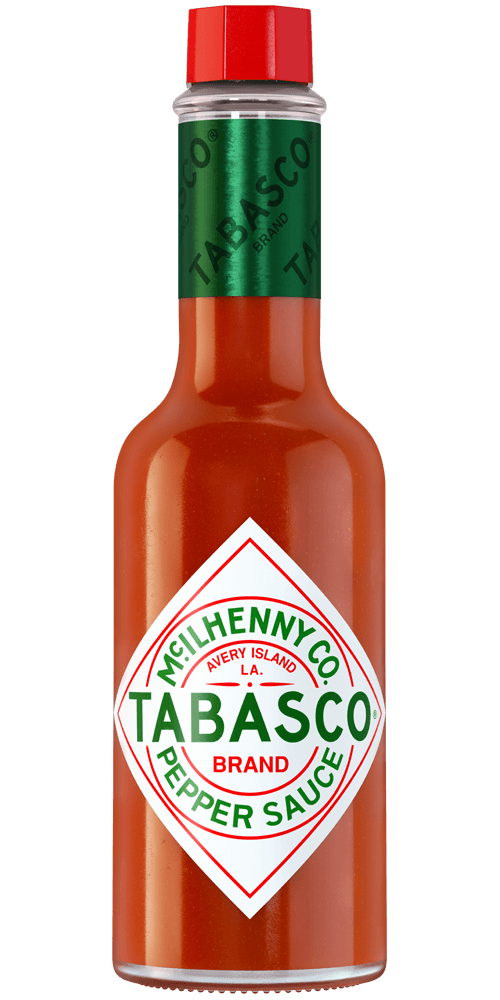 2 tablespoons
TABASCO® brand Original Red Sauce
3/4 cup pineapple juice
1 tablespoon soy sauce
8 tablespoons rice wine vinegar
6 tablespoons light brown sugar
3 tablespoons ketchup
1 tablespoon water
1 tablespoon cornstarch
1/2 cup medium-diced pineapple
1/4 cup medium-diced onion
1/4 cup medium-diced bell pepper
1/4 cup medium-diced jicama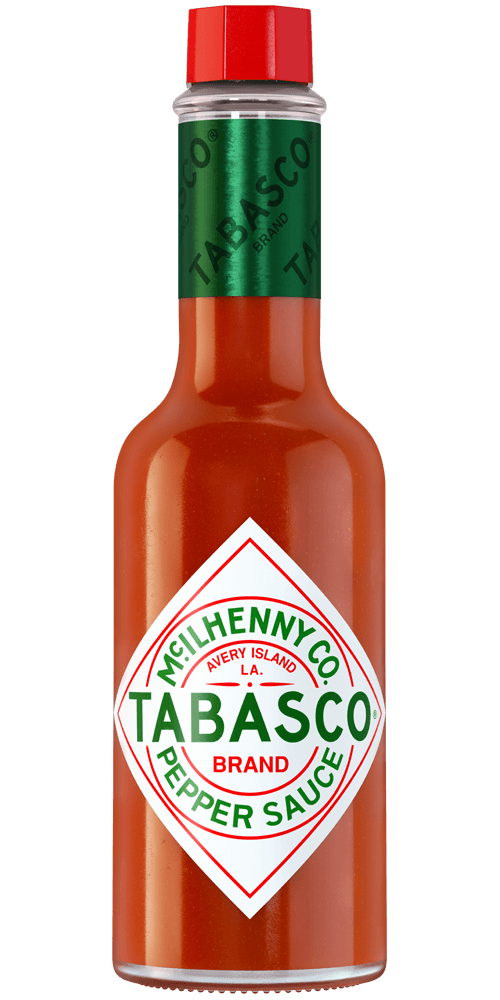 1 tablespoon
TABASCO® brand Original Red Sauce
, plus more to taste
1 cup lime juice
4 tablespoons soy sauce
2 tablespoons Worcestershire sauce
4 cloves garlic, minced
2 red bell peppers, diced small
2 pounds skinless chicken thighs, cut into 1-inch cubes
2 cups flour
2 teaspoons Spanish paprika
1 1/2 teaspoons black pepper, or to taste
1 teaspoon salt, or to taste
1 gallon canola oil, for frying
-
6 cups Boston bib lettuce, leaves separated
1 bunch cilantro, leaves picked
Preparation
Prepare the Sweet and Sour Sauce: Pour the pineapple juice, soy sauce, rice wine vinegar, brown sugar, TABASCO® Sauce and ketchup into a saucepot; stir and bring to a simmer over medium high heat.
Meanwhile, in a medium bowl, combine the water and cornstarch; add to simmering sauce; raise the heat and bring to a boil. Let the sauce cook for approximately 5 minutes or until mixture thickens. If the consistency of the sauce is still loose, add a little bit more cornstarch mixture to the boiling sauce.
Pour hot liquid over pineapple, onion, bell pepper and jicama mixture and let sit until cool.
Prepare the Chicharron de Pollo: Combine the lime juice, TABASCO® Sauce, soy sauce, Worcestershire sauce, minced garlic and bell pepper in a large bowl. Add chicken and let marinate for up to 3 hours or at least 30 minutes in refrigerator.
Combine flour, Spanish paprika, pepper and salt in a separate bowl and coat the marinated chicken with the seasoned flour mixture.
In a frying pan or deep fryer, heat oil over high heat to 360ºF. Fry the chicken in batches, until golden brown outside and completely cooked inside, about 6 minutes.
To serve, place chicharron de pollo in individual lettuce cups and top with sweet and sour sauce, pineapple, onion, bell pepper and jicama pieces. Garnish with cilantro and more TABASCO® Sauce to taste.
You will need:
Original Red Sauce
Our most versatile sauce. Enliven the flavor of any meal.