Super Sausage Personal Pizzas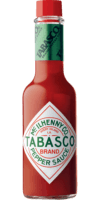 Original Red Sauce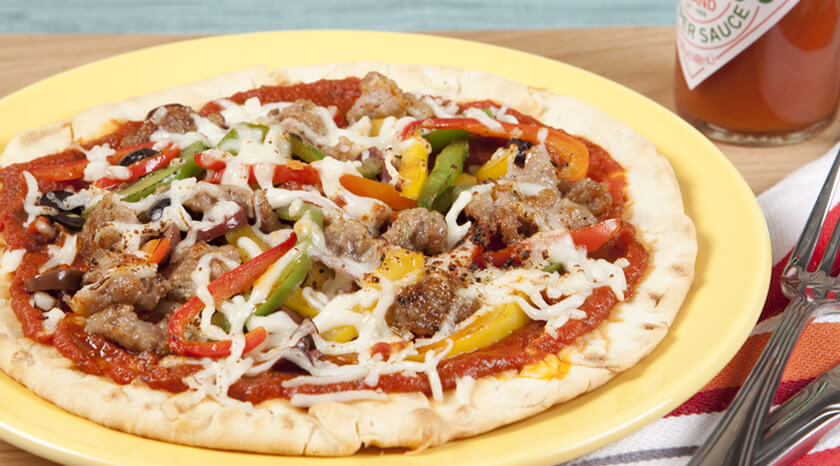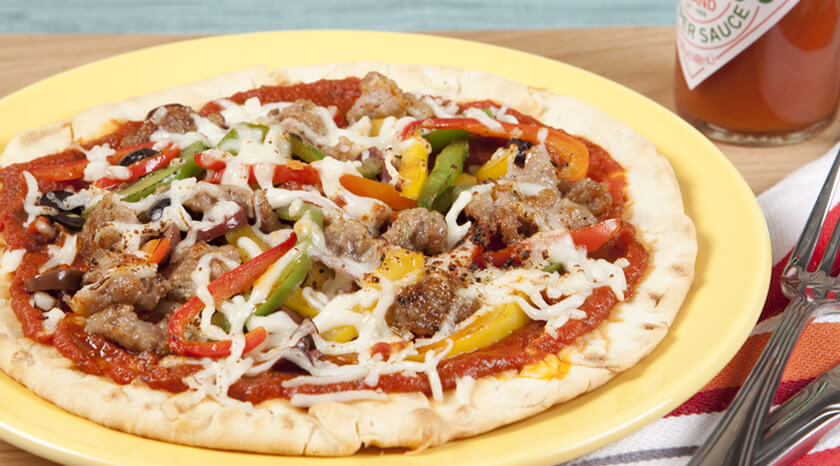 Ingredients
1 teaspoon
TABASCO® brand Original Red Sauce
1/2 teaspoon
TABASCO® brand Original Red Sauce
4 flatbreads or pitas (6 inches)
8 ounces sausage, crumbled or chopped
2 cups green, red and yellow peppers, sliced
1/2 cup black pitted olives, sliced
1 cup pizza sauce
1 cup shredded mozzarella cheese
Preparation
Preheat oven to 450° F.
Place flatbreads/pitas on baking sheet. Brush tops of flatbreads/pitas with TABASCO® Sauce.
Cook sausage in 10-inch skillet over medium-high heat until well browned on all sides, stirring occasionally. Remove sausage to a bowl using a slotted spoon, reserving drippings in the skillet. Add bell-peppers to skillet; cook in drippings over medium heat until tender-crisp, stirring occasionally, about 5 minutes. Mix cooked bell peppers, olives, pizza sauce and half teaspoon of TABASCO® Sauce with sausage. Spread mixture on prepared flatbreads; top evenly with mozzarella. Bake 10 to 12 minutes or until edges are browned and cheese is melted.
You will need:
Original Red Sauce
Our most versatile sauce. Enliven the flavor of any meal.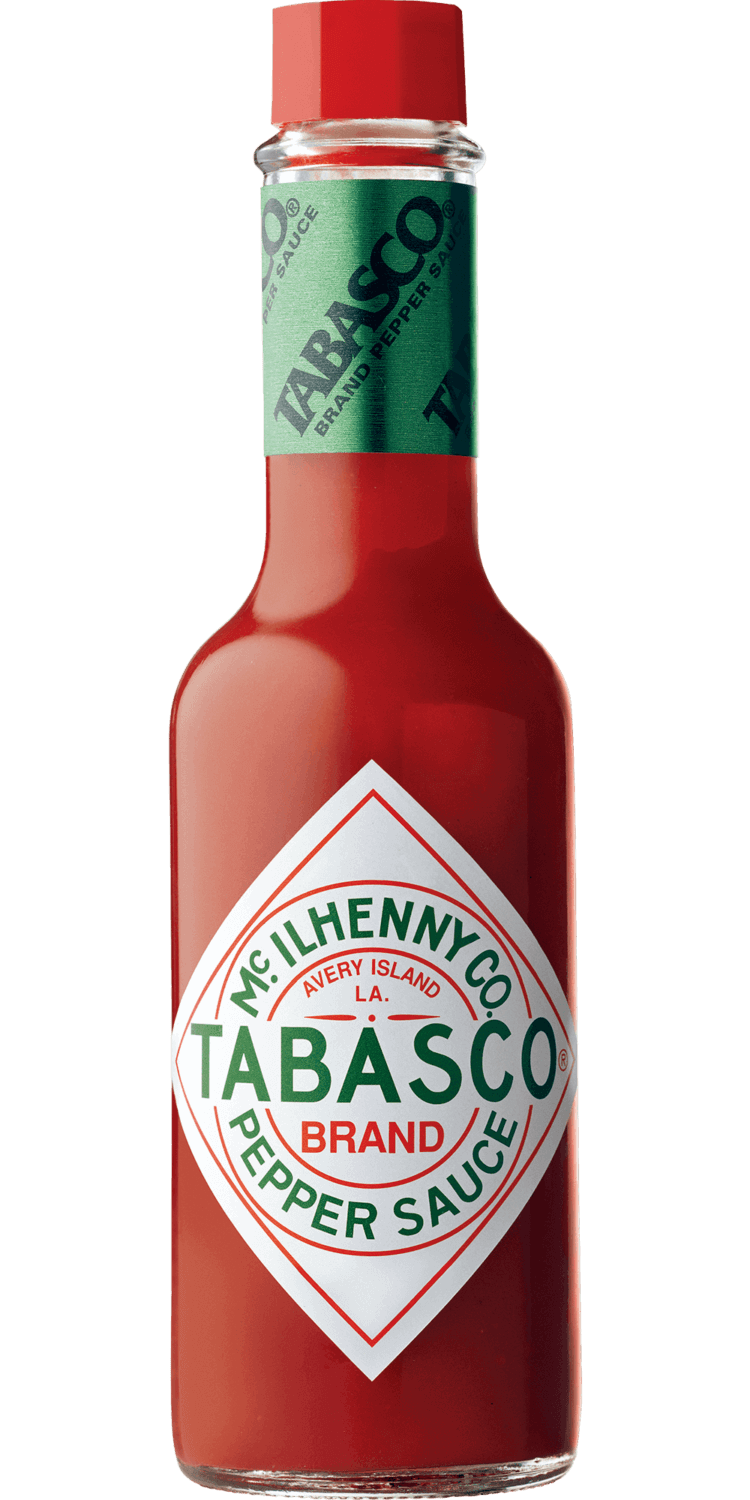 Close Email Overlay
Want to be the first to know about new products?
We want to stay in touch! We'll send you the occasional email, but only with the important stuff.