Super-Good Chili
This chili made with TABASCO® Sauce is the perfect recipe to warm you up on a cold day. Top with cheese for added flavor.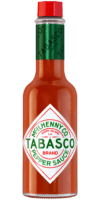 Original Red Sauce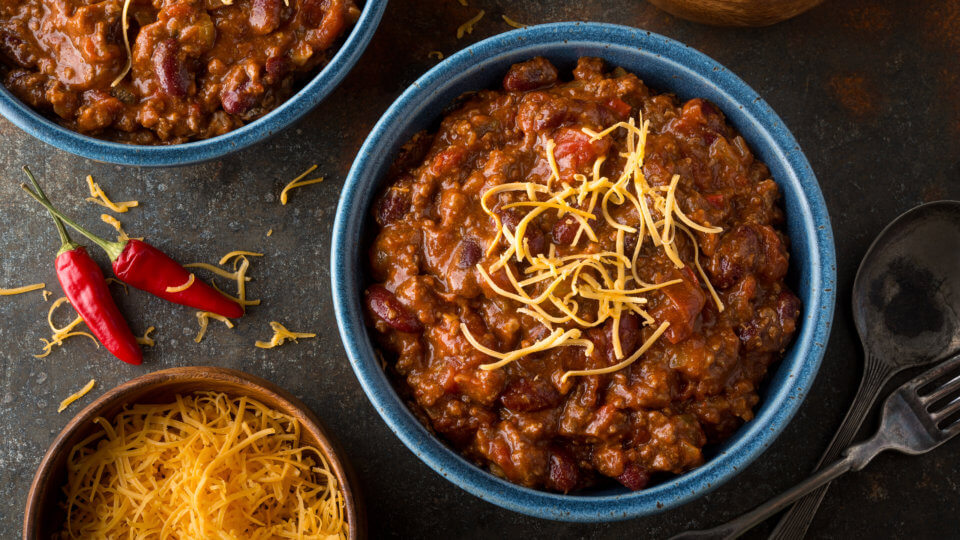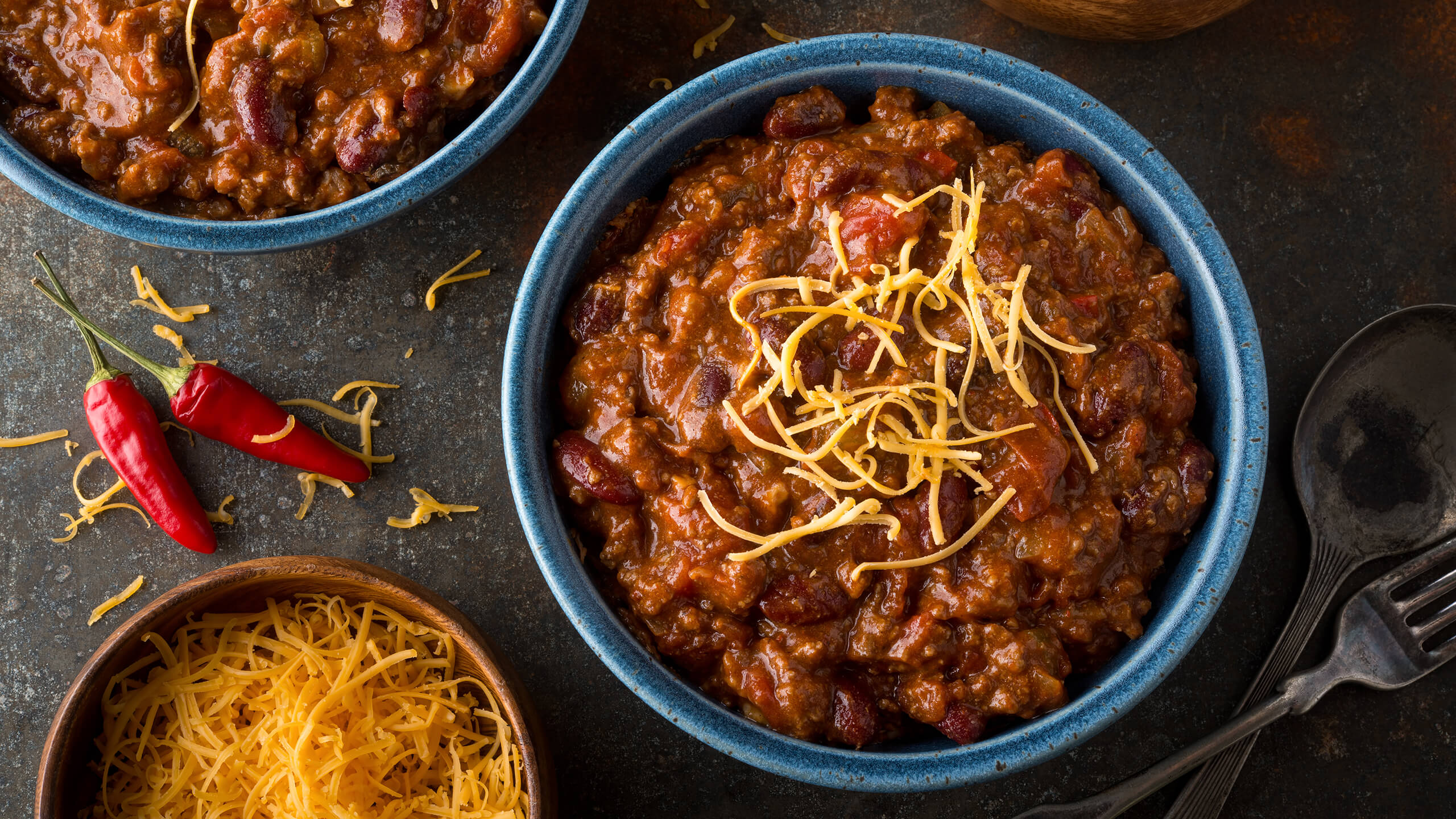 Get The Ingredients Online
Get all the ingredients online for this recipe here.
Ingredients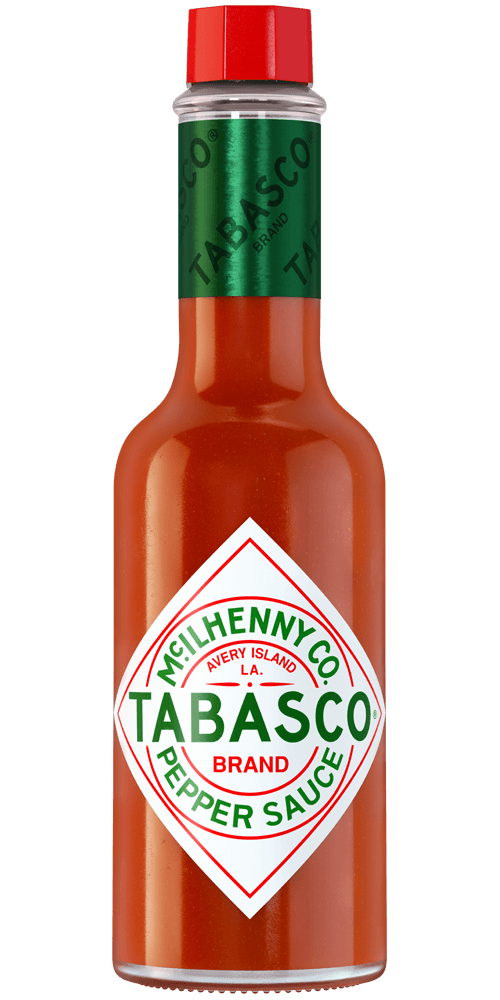 1 tablespoon
TABASCO® brand Original Red Sauce
1 tablespoon vegetable oil
1 1/2 pounds ground beef chuck
1 large onion, chopped
2 garlic cloves, minced
1 tablespoon ground cumin
1 (12-ounce) can diced tomatoes
2 (16-ounce) cans pinto beans, drained and rinsed
1 (16-ounce) can red kidney beans, drained and rinsed
1 (12-ounce) can or bottle beer
1 (4-ounce) can diced green chilies
1 1/2 teaspoons salt
Shredded Cheddar and Monterey Jack cheese, optional
Preparation
Heat oil in 5-quart Dutch oven or saucepot over medium heat. Add beef and cook until well browned on all sides. Remove to bowl with slotted spoon.
Add onion and garlic to drippings remaining in skillet; cook over medium heat until tender, about 5 minutes. Return meat to Dutch oven; stir in cumin; cook 1 minute.
Stir in diced tomatoes with their liquid, pinto beans, red kidney beans, beer, green chilies, TABASCO® Sauce and salt. Heat to boiling over high heat. Reduce heat to low; cover and simmer 20 minutes to blend flavors, stirring occasionally. Serve with cheese, if desired.
You will need:
Original Red Sauce
Our most versatile sauce. Enliven the flavor of any meal.