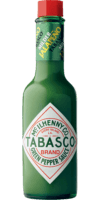 Green Jalapeño Sauce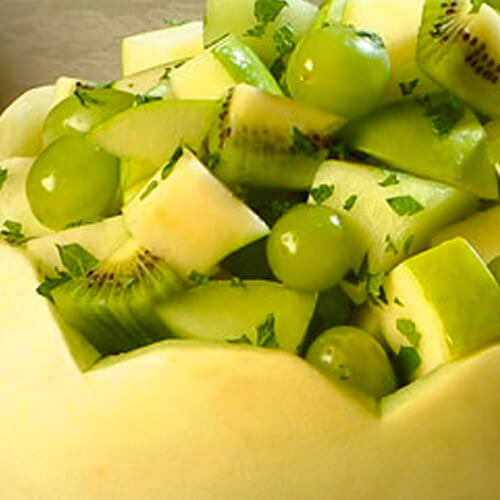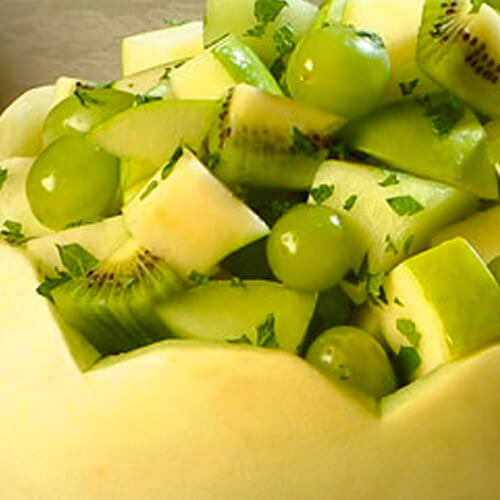 Ingredients
1 tablespoon
TABASCO® brand Green Jalapeño Pepper Sauce
1 honeydew melon
1 cup green seedless grapes
1 Granny Smith apple, core and cut into chunks
2 kiwifruit, peeled and cut into chunks
1/4 cup white grape juice
2 tablespoons fresh chopped mint
1 tablespoon lime juice
Preparation
From honeydew, cut off top third. Remove seeds and spoon out flesh. If desired, scallop edge of melon to make basket. Cut melon flesh into bite-sized chunks; place in large bowl. Toss with grapes, apple chunks, kiwifruit, white grape juice, mint, TABASCO® Green Sauce and lime juice. Toss to mix well.
Spoon fruit mixture into prepared melon.
You will need:
Green Jalapeño Sauce
Mild jalapeño flavor. Pairs well with dips and Mexican cuisine.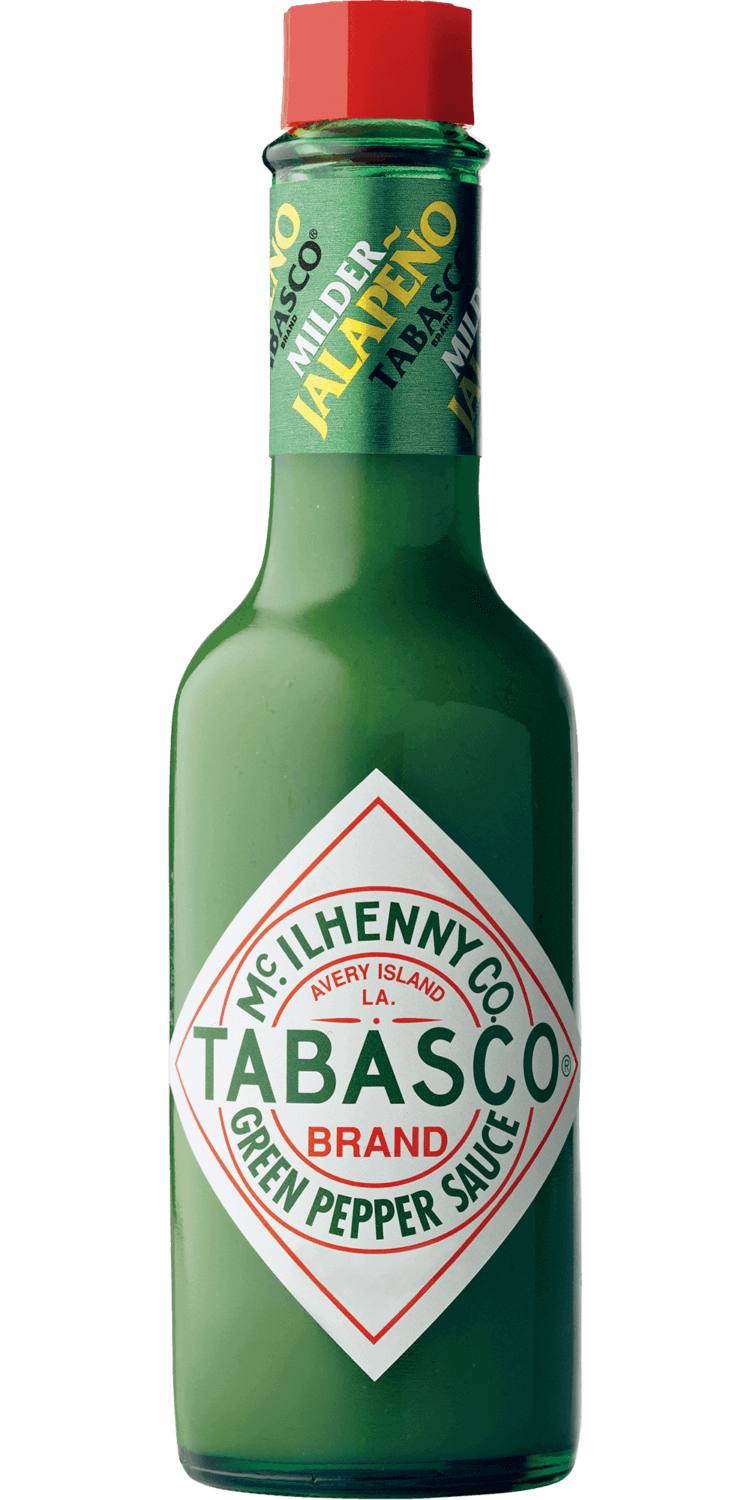 Close Email Overlay
Want to be the first to know about new products?
We want to stay in touch! We'll send you the occasional email, but only with the important stuff.