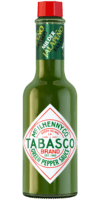 Green Jalapeño Sauce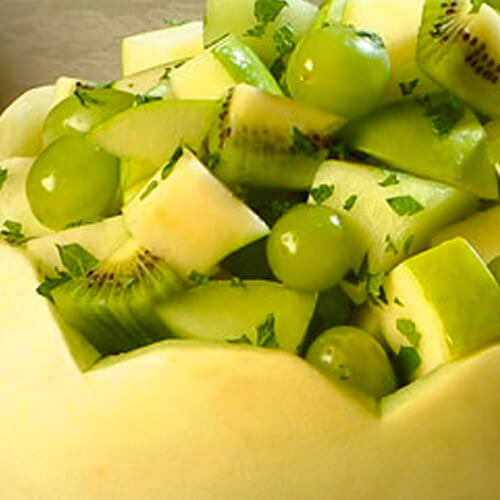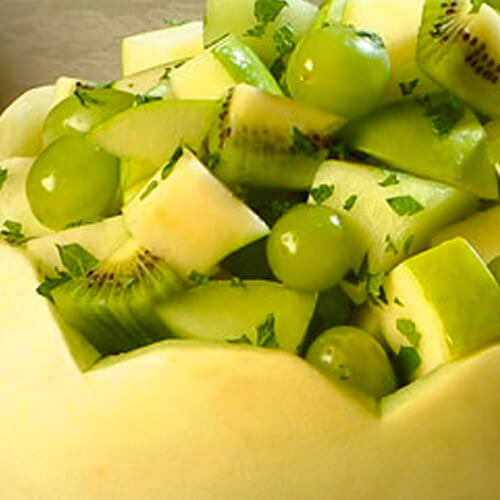 Ingredients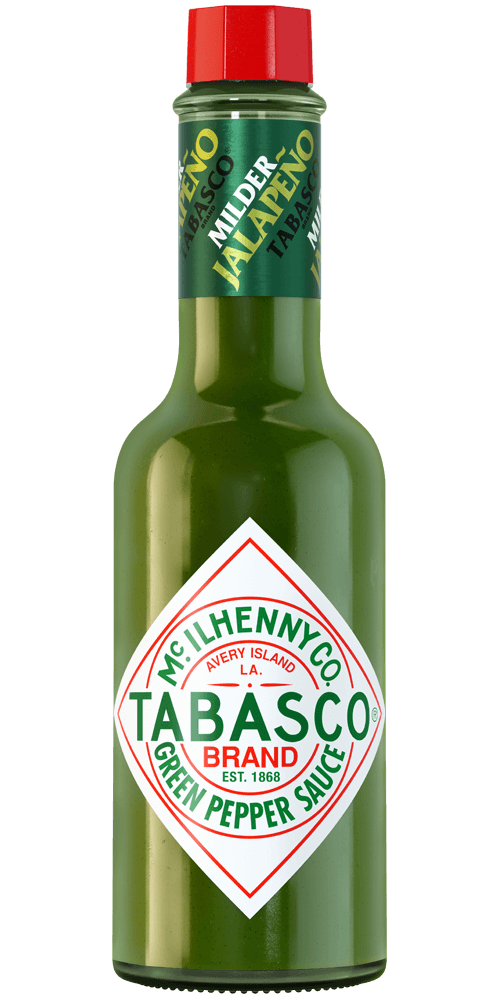 1 tablespoon
TABASCO® brand Green Jalapeño Pepper Sauce
1 honeydew melon
1 cup green seedless grapes
1 Granny Smith apple, core and cut into chunks
2 kiwifruit, peeled and cut into chunks
1/4 cup white grape juice
2 tablespoons fresh chopped mint
1 tablespoon lime juice
Preparation
From honeydew, cut off top third. Remove seeds and spoon out flesh. If desired, scallop edge of melon to make basket. Cut melon flesh into bite-sized chunks; place in large bowl. Toss with grapes, apple chunks, kiwifruit, white grape juice, mint, TABASCO® Green Sauce and lime juice. Toss to mix well.
Spoon fruit mixture into prepared melon.
You will need:
Green Jalapeño Sauce
Mild jalapeño flavor. Pairs well with dips and Mexican cuisine.