Eggs Verde
By Sam Grainger at Madre Liverpool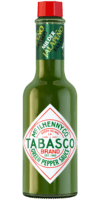 Green Jalapeño Sauce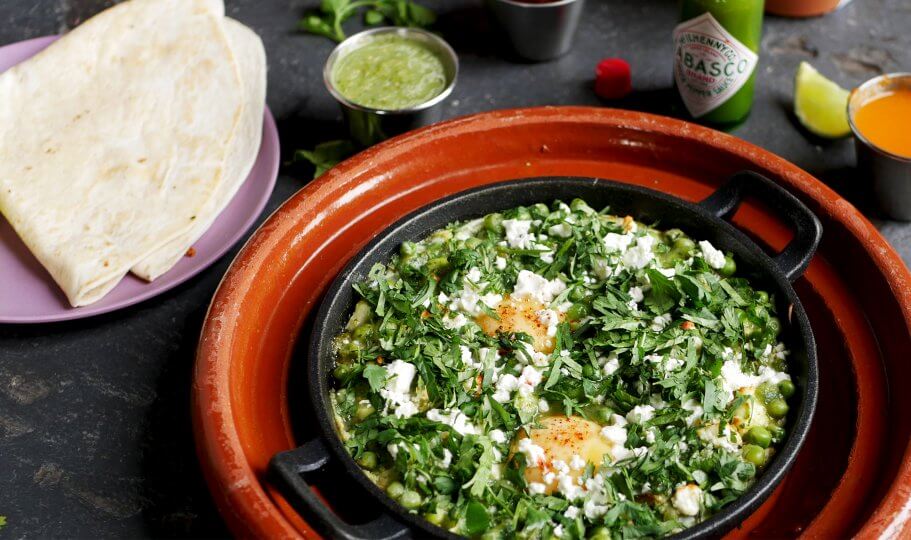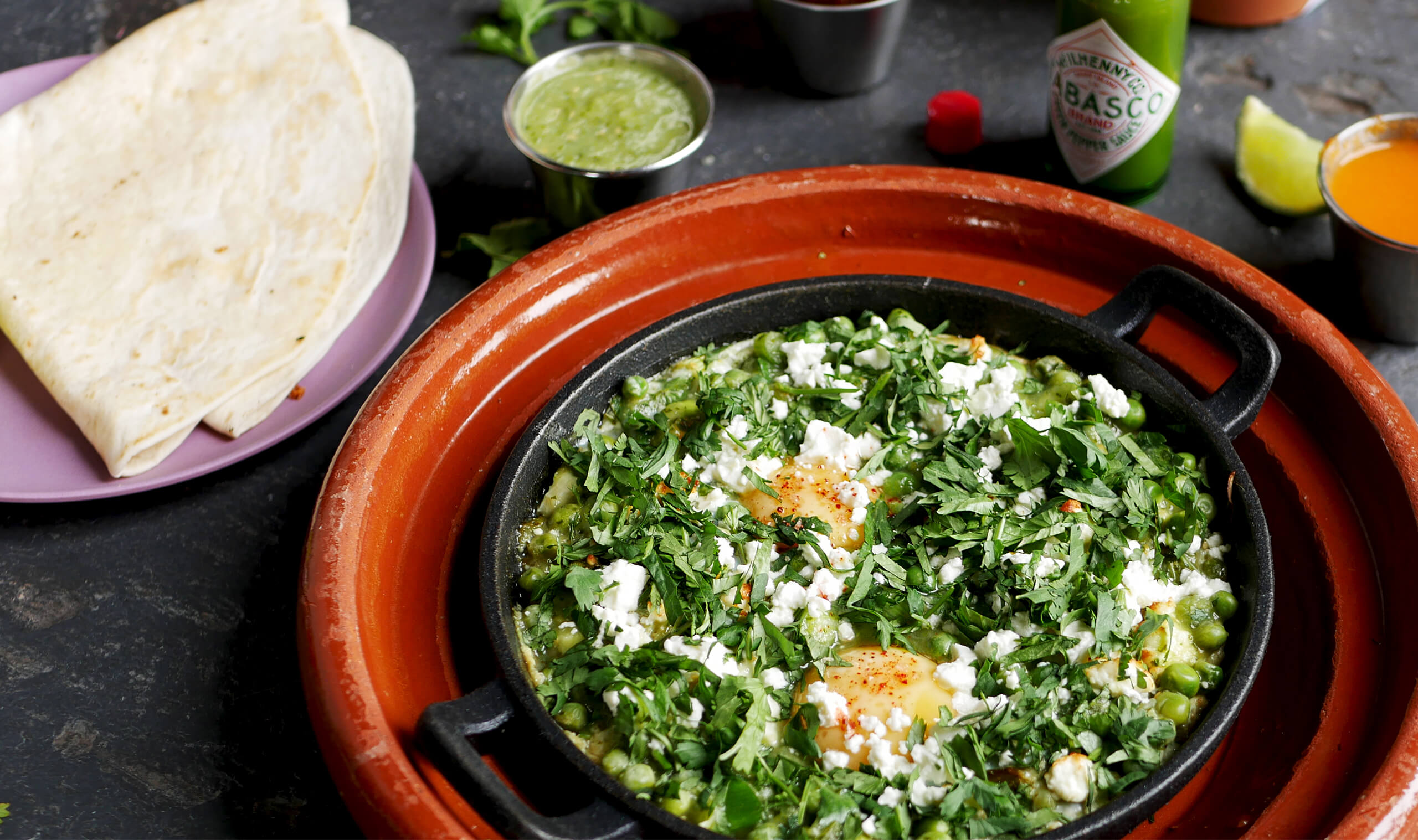 Ingredients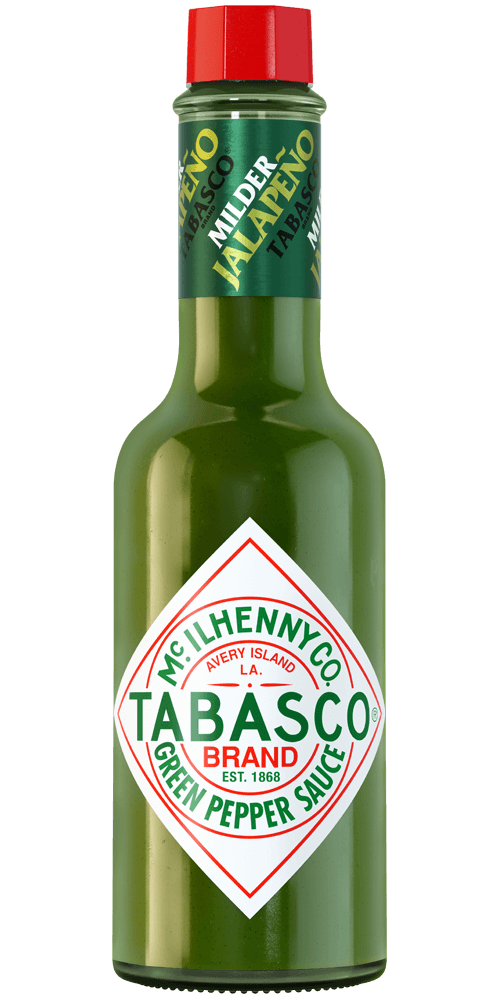 3 Tbsp
TABASCO® Green Jalapeño Sauce
1 bunch spring onions (6-8 bulbs)
1 cup frozen petits pois
¾ cup tomatillos (can use canned crushed or whole, use 100g if so)
½ cup coriander, chopped (cilantro)
1 cup feta cheese
4 eggs
2 Tbsp butter
2 tsp salt, or season to taste
2 limes
2 flour tortillas
Preparation
Preheat the oven to 200°C/400°F.
Finely chop the cilantro (coriander) and spring onions and place in a bowl ready to use.
Add the tomatillos to a blender, if using a hand blender add the tomatillos to a jug or into a bowl. Then add the TABASCO® Green Jalapeño Sauce and salt, blend until smooth.
Place the skillet/frying pan onto a medium heat. Add the butter. When melted, add the spring onion and cilantro (coriander). Cook for 2 minutes until slightly soft, then add the tomatillo mix, peas, and mix well.
Make 4 small wells around the pan evenly spaced out, crack the eggs into these holes.
Crumble over the feta and place into the oven for 15 minutes until your eggs are cooked, the yolk should still be runny in the middle.
Serve family style at the table with the limes halved and 2 flour tortillas.
To serve, have more TABASCO® Green Jalapeño Sauce at hand to add some extra zing!
You will need:
Green Jalapeño Sauce
Mild jalapeño flavor. Pairs well with dips and Mexican cuisine.