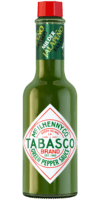 Green Jalapeño Sauce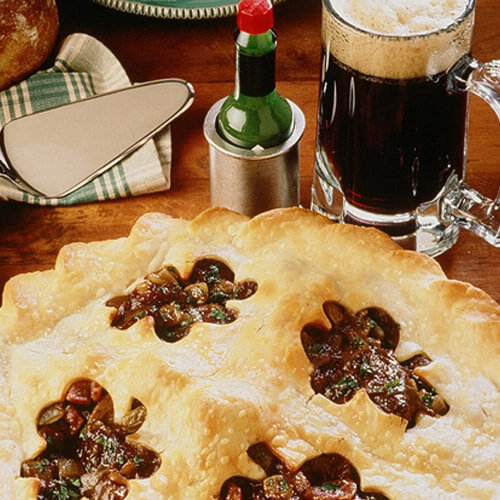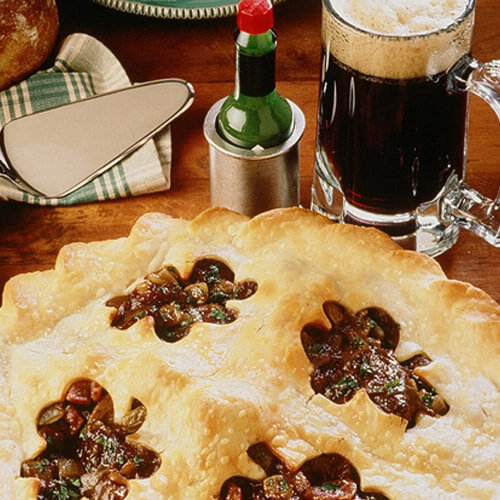 Ingredients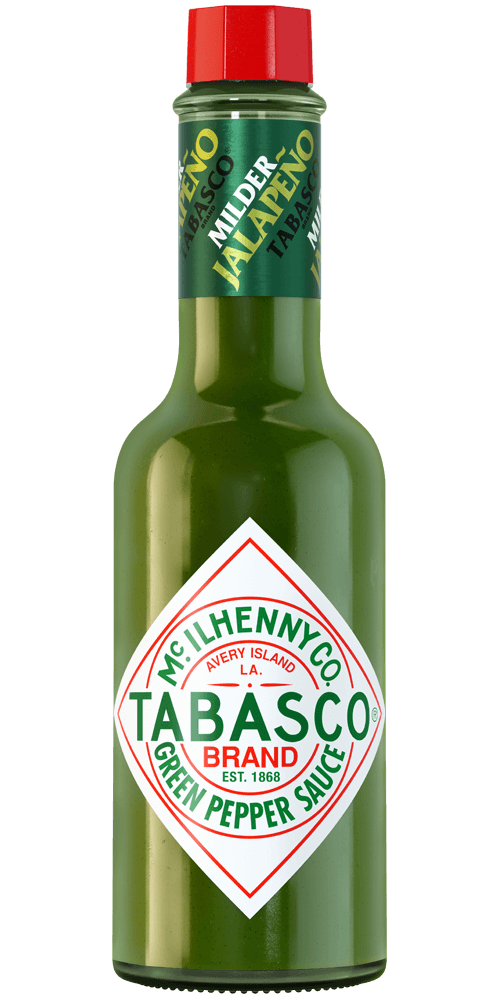 3 tablespoons
TABASCO® brand Green Jalapeño Pepper Sauce
Pastry for double crust 9-inch pie
4 slices bacon, coarsely chopped
4 medium onions, coarsely chopped
4 tablespoons flour
1 teaspoon salt
1/4 teaspoon black pepper
2 pounds beef stew meat, cut into 1-inch cubes
4 tablespoons vegetable oil
2 tablespoons golden raisins
1 tablespoon light brown sugar
1 (12-ounce) bottle Guinness Stout
1/2 cup chopped parsley
Preparation
Line a 9-inch pie plate with half of prepared pastry. Bake according to package directions. Cool.
Preheat oven to 350°F.
Cook bacon and onions in a large, heavy skillet over medium heat for 3 to 4 minutes. Remove from heat and add to Dutch oven or ovenproof casserole.
Combine flour and salt in large bowl. Add meat; toss to coat well. Heat oil in skillet; add beef pieces, a few at a time, and brown on all sides. Remove to Dutch oven.
Place Dutch oven over medium-high heat. Add raisins, sugar, stout and TABASCO® Green Sauce and bring to boil. Cover and bake in oven for 1 hour and 30 minutes. Stir occasionally and add more stout or water if gravy appears too thick.
Remove beef from oven and increase oven temperature to 425°F. Stir parsley into beef mixture; spoon into pastry-lined pie plate. Roll out remaining pastry into circle, forming top crust. Cut slits or shamrock designs to allow steam to escape. Place on pie, flute edges as desired. Place pie on baking sheet and bake until crust is golden, about 14 to 16 minutes. Remove pie from oven and let it sit for 15 minutes before cutting.
You will need:
Green Jalapeño Sauce
Mild jalapeño flavor. Pairs well with dips and Mexican cuisine.