Steak & Eggs Breakfast Tostadas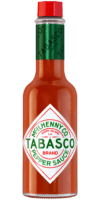 Original Red Sauce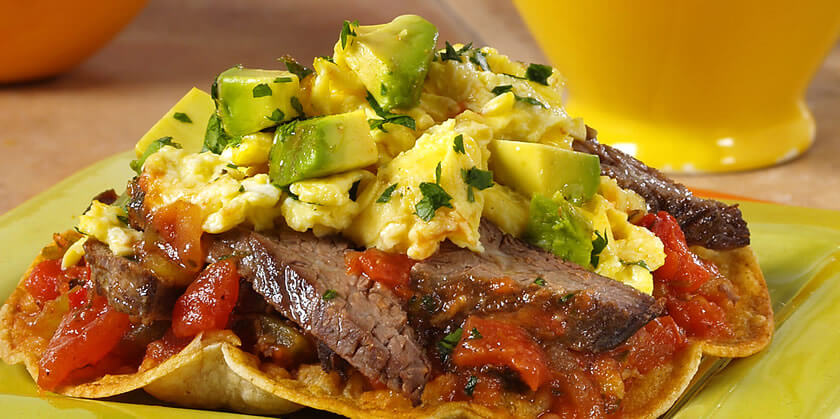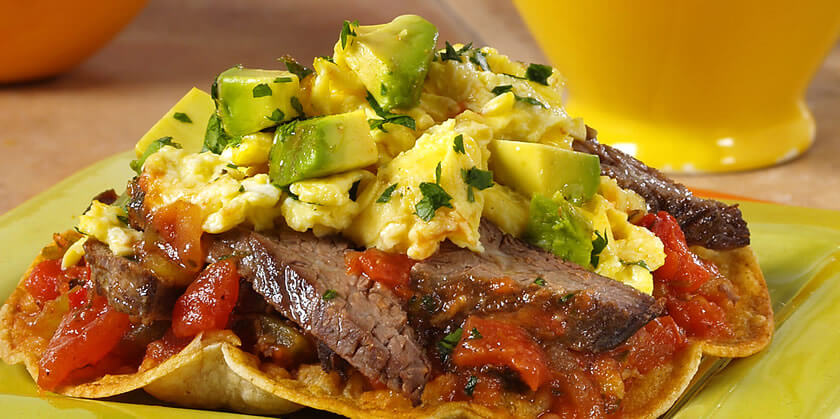 Ingredients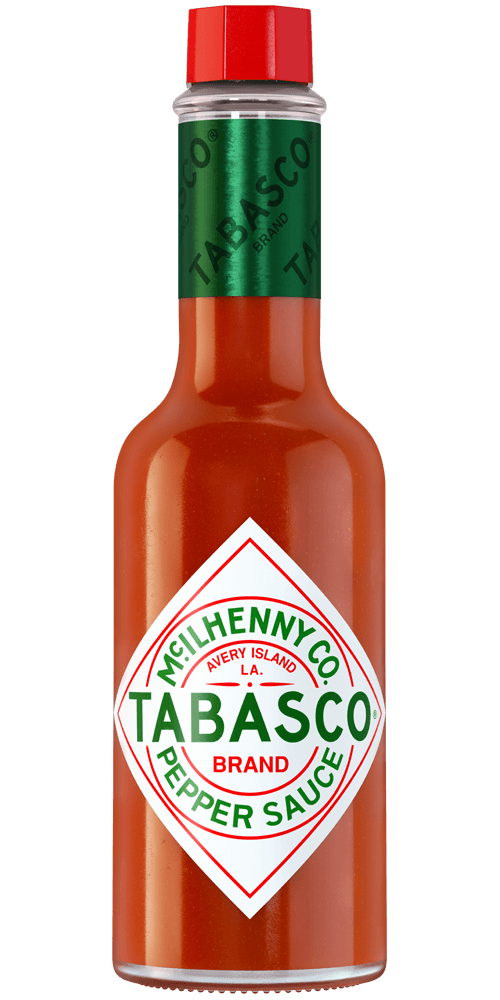 2 1/2 teaspoons
TABASCO® brand Original Red Sauce
2 teaspoons olive oil
4 (6-inch) corn tortillas
6 large eggs
1/2 teaspoon salt
1 tablespoon butter
1 cup chunky salsa
8 ounces cooked skirt steak, thinly sliced
1 ripe avocado, peeled, pitted and diced
Fresh chopped cilantro
Preparation
Preheat oven to 350º F. In a small cup, combine olive oil and 1/2 teaspoon TABASCO® Sauce. Brush tortillas with mixture and bake 15 minutes or until crisp.
In a medium bowl beat eggs, salt, and remaining 2 teaspoons TABASCO® Sauce. Melt butter in 12-inch skillet over medium heat. Add egg mixture and stir gently, lifting up bottom as it thickens to allow uncooked egg to run underneath. Cook and stir until desired doneness is reached.
To serve, top each tortilla with salsa, sliced steak, eggs, and avocado. Sprinkle with cilantro.
You will need:
Original Red Sauce
Our most versatile sauce. Enliven the flavor of any meal.