Spicy Winter Vegetable Gratin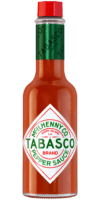 Original Red Sauce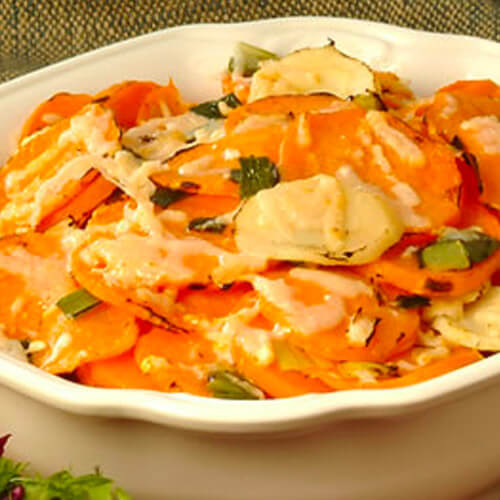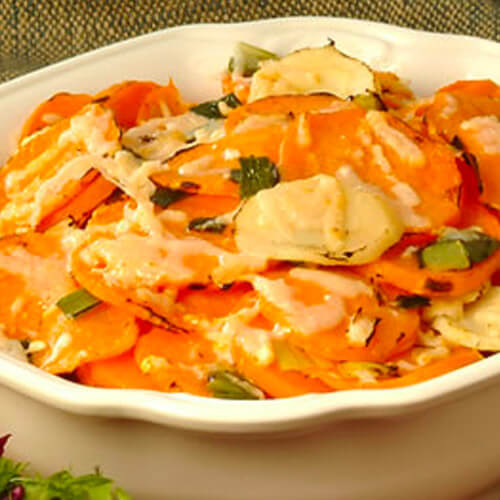 Ingredients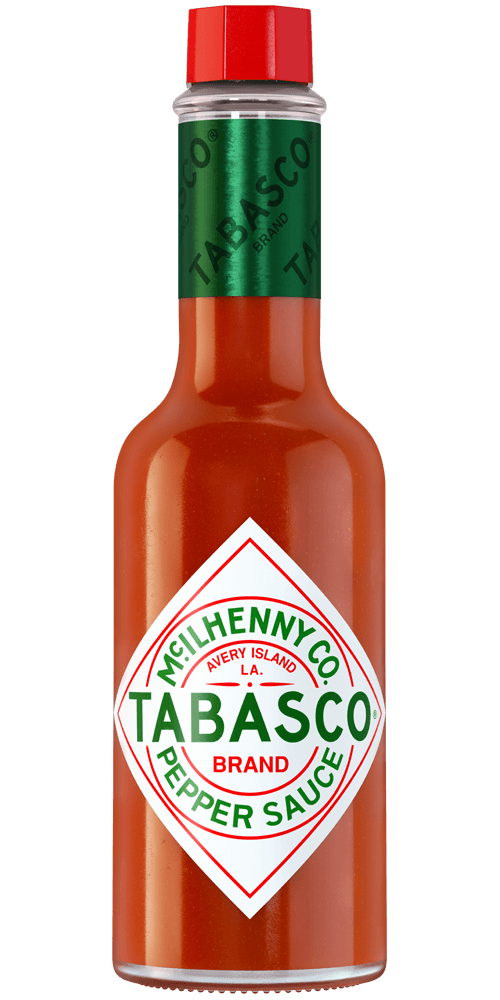 2 teaspoons
TABASCO® brand Original Red Sauce
8 cups peeled and thinly sliced root vegetables, such as potatoes, parsnips, carrots and/or butternut squash
1 small leek, thinly sliced
2 cloves garlic, crushed
1 (13 3/4-ounce) can chicken broth
1/2 teaspoon salt
1/2 cup grated Parmesan cheese
Preparation
Preheat oven to 400°F.
Grease 13x9-inch baking dish. Toss root vegetables, leek, garlic, chicken broth, TABASCO® Sauce and salt in large bowl.
Spoon mixture into prepared baking dish. Sprinkle with Parmesan cheese. Bake 1 hour or until vegetables are tender.
You will need:
Original Red Sauce
Our most versatile sauce. Enliven the flavor of any meal.