Spicy Thai Mint Wings
*Mirin is a sweet rice wine used in Japanese cooking and can be found in Asian markets and in the gourmet or imported-food section of most supermarkets.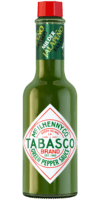 Green Jalapeño Sauce
Servings:
Makes 24 pieces, about 6 servings.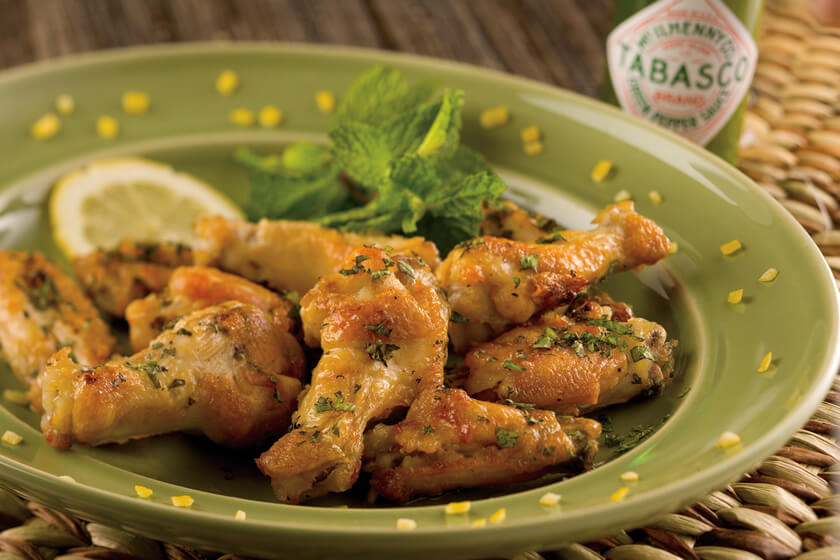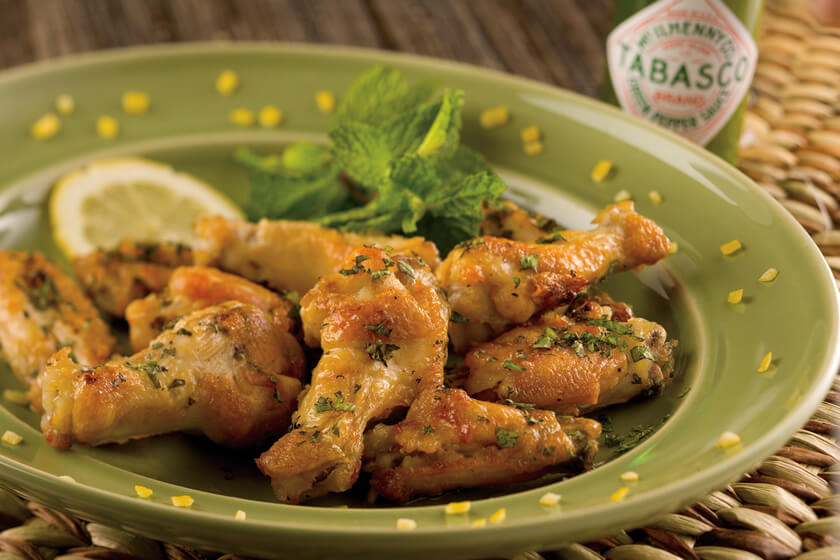 Ingredients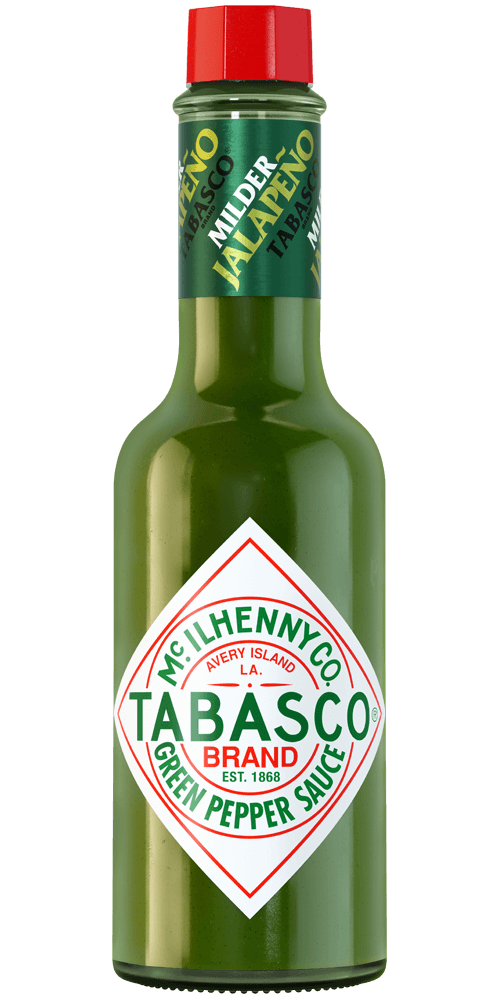 2 tablespoons
TABASCO® brand Green Jalapeño Pepper Sauce
1 dozen chicken wings (about 3 pounds)
1/3 cup mirin*
2 tablespoons lemon juice
3/4 cup thin, diagonal scallion slices
1/2 cup coarsely chopped fresh mint leaves (about 2 ounces)
Preparation
Remove tips from chicken wings and discard; cut remaining wings in half at joints.
Combine all remaining ingredients in a large bowl and mix well. Add chicken and toss until well coated. Cover and refrigerate for 2 hours.
Remove chicken from marinade and grill or broil until golden brown on both sides. Meanwhile, place marinade in a small saucepan and bring to a boil; remove from heat.
Place browned wings in a shallow baking dish and drizzle with marinade. Bake in a 350°F oven for 15 to 20 minutes or until cooked through.
You will need:
Green Jalapeño Sauce
Mild jalapeño flavor. Pairs well with dips and Mexican cuisine.