Spicy Taquitos With TABASCO® Dipping Sauce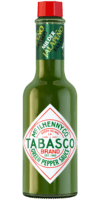 Green Jalapeño Sauce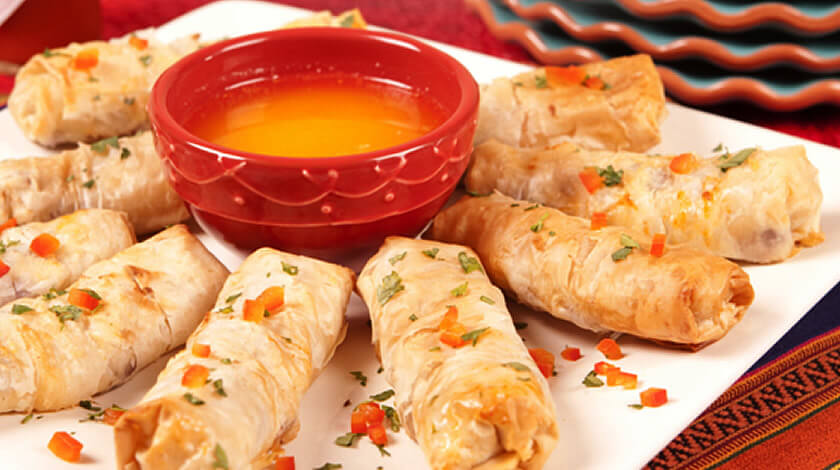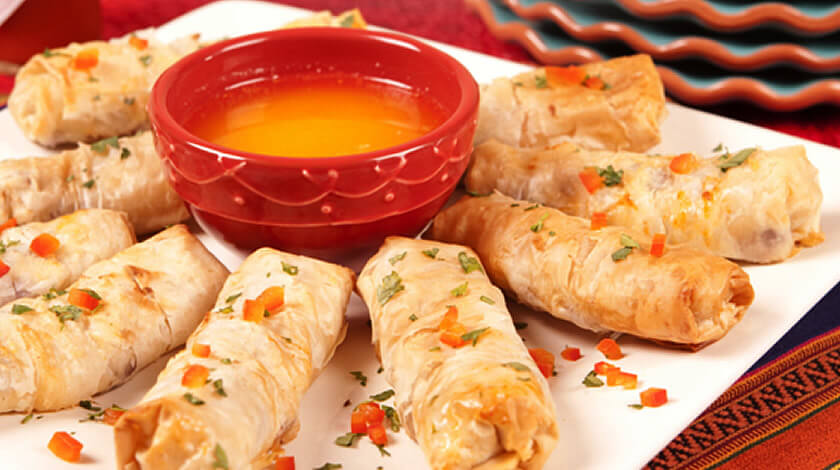 Ingredients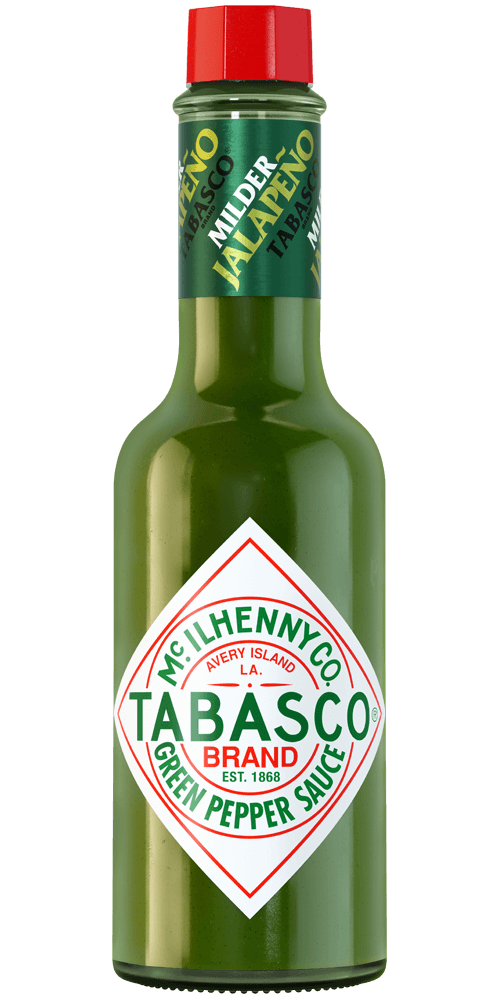 1 tablespoon
TABASCO® brand Green Jalapeño Pepper Sauce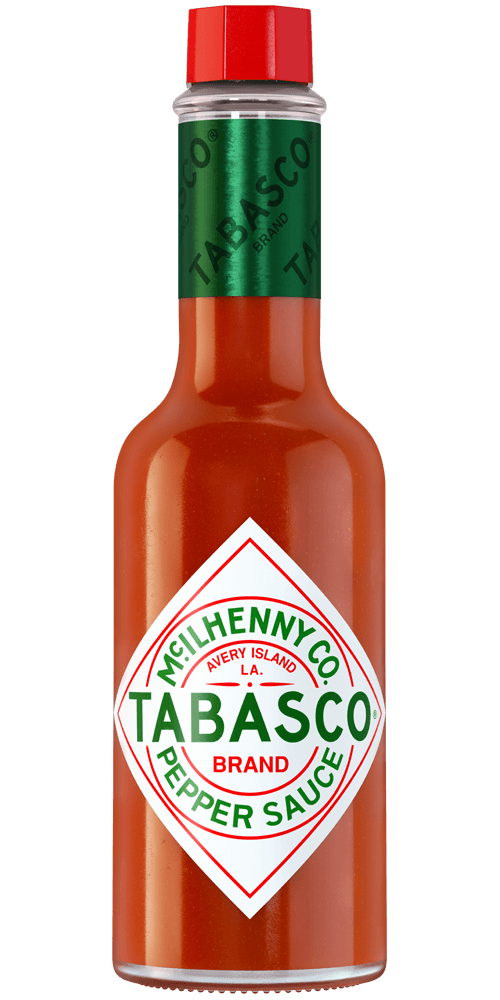 1 teaspoon
TABASCO® brand Original Red Sauce
1 tablespoon olive oil
1 garlic clove, crushed
1 medium onion, finely chopped
2 teaspoons ground cumin
1 cup cooked chicken, finely diced
1 cup cooked red or black beans
1 cup shredded Mexican-blend cheese
1/2 teaspoon salt
1/2 cup butter
12 sheets frozen phyllo dough, thawed
Preparation
Preheat oven to 425° F.
Heat oil in 2-quart saucepan over medium heat. Add garlic and onion; cook about 5 minutes. Stir in cumin; cook 1 minute.
Combine chicken, beans, cheese, TABASCO® Green Sauce, salt, and onion mixture in large bowl; stir until well mixed.
Melt butter in small bowl; stir in TABASCO® Original Red Sauce. Set aside half of butter mixture; keep mixture warm.
Assemble the 12 sheets of phyllo dough in 3 sets of 4 layered sheets as follows: place one sheet of frozen phyllo on work surface; brush with some butter mixture. Place second sheet of phyllo dough on top of first sheet; brush with butter mixture. Repeat with 2 more sheets of phyllo, brushing each sheet with butter mixture, to make 4 layers. Repeat this process with the other two sets of 4 sheets. Cut each of the 3 layered sets of phyllo sheets (horizontally and vertically) into 4 equal pieces, to make 12 cut pieces of layered dough. Place 1 heaping tablespoonful of chicken mixture in lengthwise strip on each cut piece. Fold in short sides about 1 inch to enclose filling; roll lengthwise to form a 4-inch-long tube. Place on cookie sheet; brush with butter mixture.
Bake 12 to 15 minutes or until golden. Serve with reserved warm butter mixture for dipping.
You will need:
Green Jalapeño Sauce
Mild jalapeño flavor. Pairs well with dips and Mexican cuisine.