Spicy Sweet Potato Latkes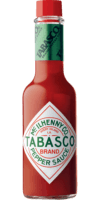 Original Red Sauce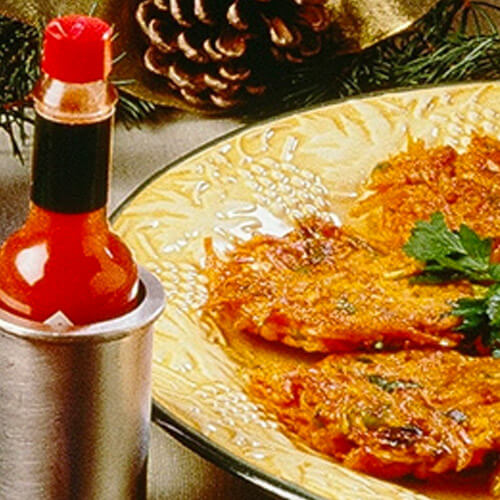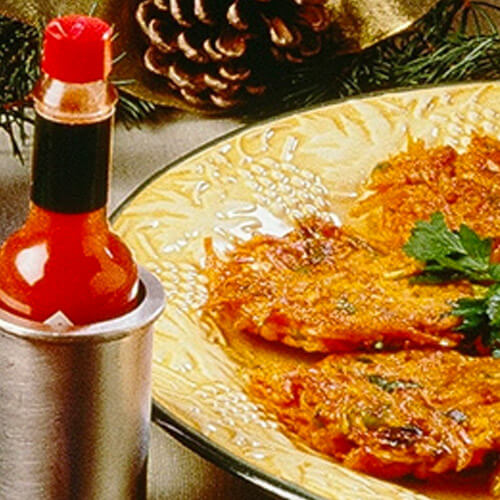 Ingredients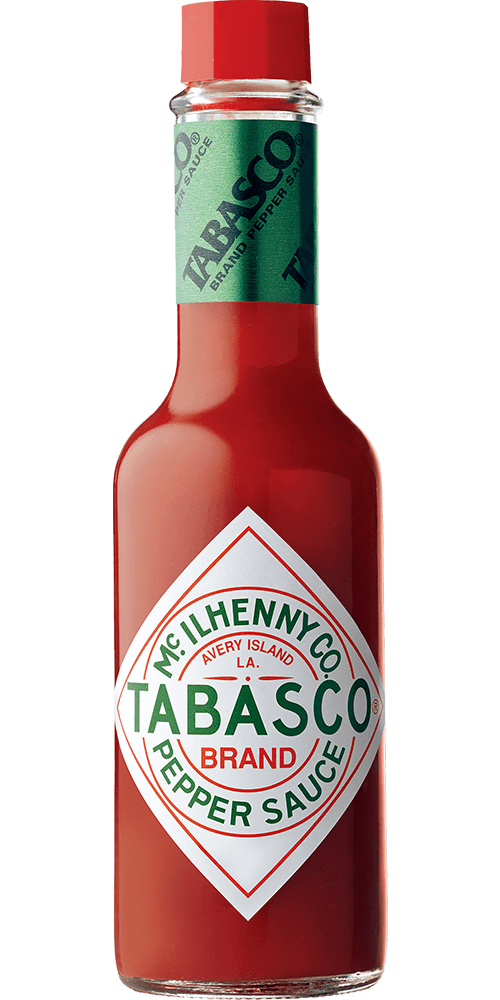 3/4 teaspoon
TABASCO® brand Original Red Sauce
1 large sweet potato, peeled and grated (2 cups)
2 scallions, thinly sliced
1 egg
1 tablespoon matzo meal or unsalted cracker crumbs
1/2 teaspoon salt
2 tablespoons vegetable oil
Parsley sprigs (optional)
Preparation
Combine grated sweet potato, scallions, egg, matzo meal, TABASCO® Sauce and salt in medium bowl.
Heat oil in a 12-inch skillet over medium heat. Working with half of the mixture at a time, drop 1/4 cup of the mixture into the skillet, spreading with back of the spoon to a 3-inch round. Cook 3 to 4 minutes on each side, turning once. Repeat with remaining mixture, adding more oil if necessary. Serve immediately. Garnish with parsley sprigs if desired.
You will need:
Original Red Sauce
Our most versatile sauce. Enliven the flavor of any meal.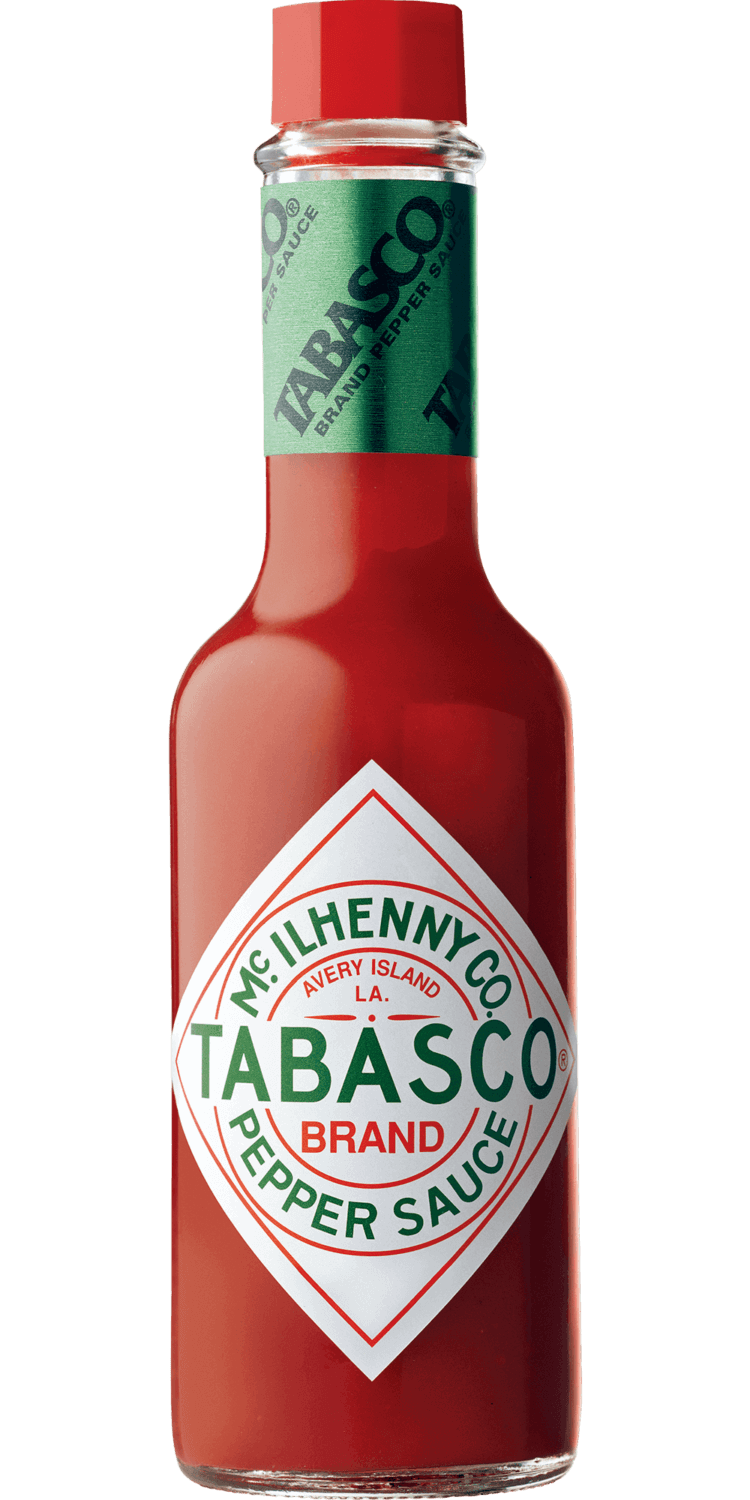 Close Email Overlay
Want to be the first to know about new products?
We want to stay in touch! We'll send you the occasional email, but only with the important stuff.