Spicy Sweet Potato Latkes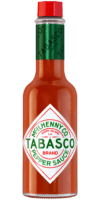 Original Red Sauce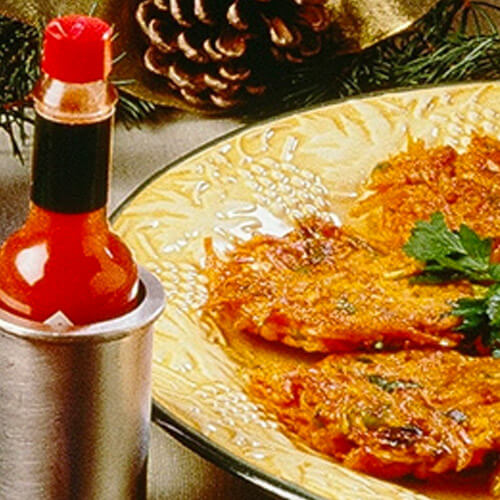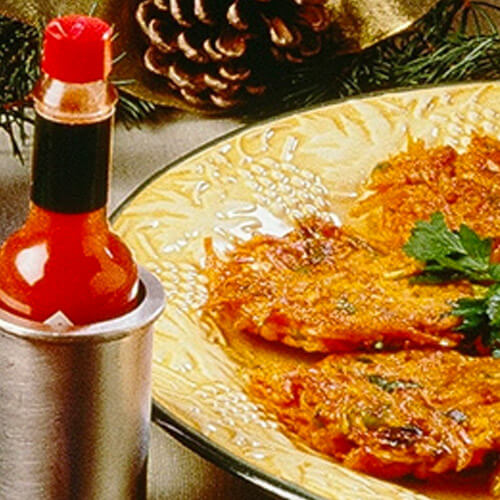 Ingredients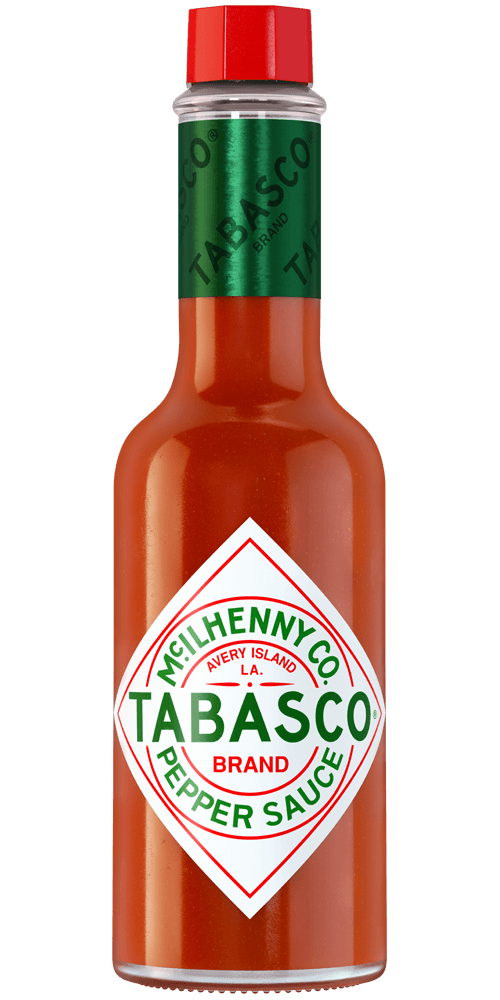 3/4 teaspoon
TABASCO® brand Original Red Sauce
1 large sweet potato, peeled and grated (2 cups)
2 scallions, thinly sliced
1 egg
1 tablespoon matzo meal or unsalted cracker crumbs
1/2 teaspoon salt
2 tablespoons vegetable oil
Parsley sprigs (optional)
Preparation
Combine grated sweet potato, scallions, egg, matzo meal, TABASCO® Sauce and salt in medium bowl.
Heat oil in a 12-inch skillet over medium heat. Working with half of the mixture at a time, drop 1/4 cup of the mixture into the skillet, spreading with back of the spoon to a 3-inch round. Cook 3 to 4 minutes on each side, turning once. Repeat with remaining mixture, adding more oil if necessary. Serve immediately. Garnish with parsley sprigs if desired.
You will need:
Original Red Sauce
Our most versatile sauce. Enliven the flavor of any meal.