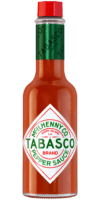 Original Red Sauce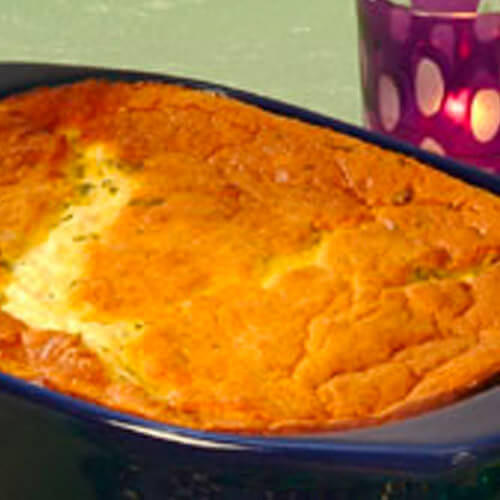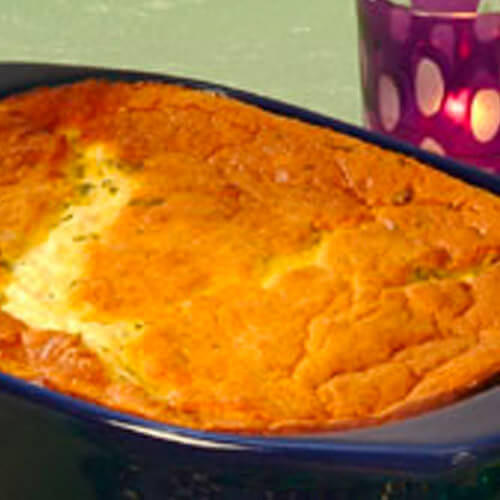 Ingredients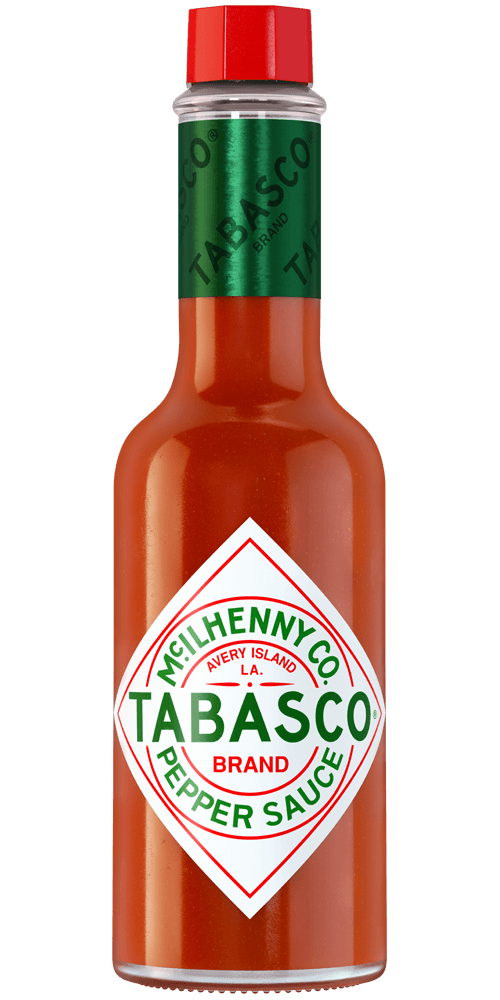 1 tablespoon
TABASCO® brand Original Red Sauce
3 cups milk, divided
1 cup yellow cornmeal
1/2 cup canned or frozen corn, well drained
1 1/2 teaspoons salt
1 teaspoon baking powder
2 tablespoons butter or margarine, melted
1 tablespoon fresh parsley, chopped
3 eggs, separated
Preparation
Preheat oven to 375°F.
Grease 2-quart casserole dish or soufflé dish. Combine 2 cups milk and cornmeal in heavy 3-quart saucepan. Cook over medium-high heat until thickened, stirring constantly with whisk. Remove from heat. Stir in corn, TABASCO® Sauce, salt, baking powder, melted butter, parsley and remaining 1 cup of milk until combined.
Beat egg yolks with fork; add cornmeal mixture. Beat egg whites until stiff. Fold egg whites into cornmeal mixture with rubber spatula until just blended.
Spoon mixture into prepared dish. Bake 35 to 40 minutes or until top is golden and puffed. Serve immediately.
You will need:
Original Red Sauce
Our most versatile sauce. Enliven the flavor of any meal.