Spicy Salmon and Confetti Lentils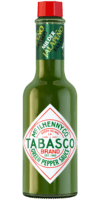 Green Jalapeño Sauce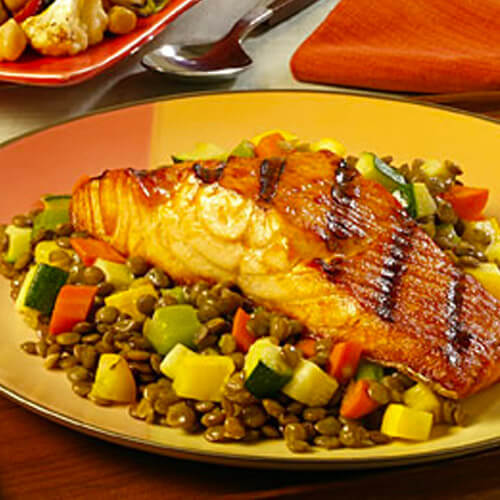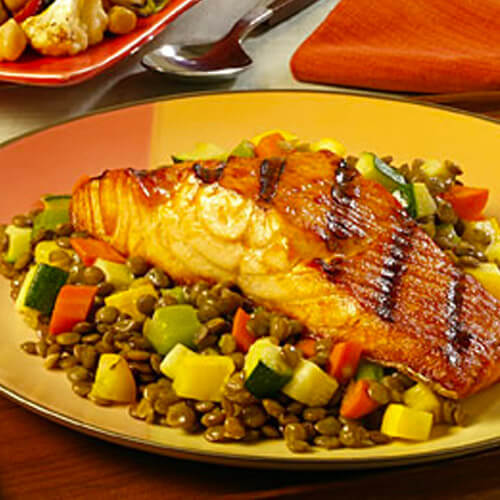 Ingredients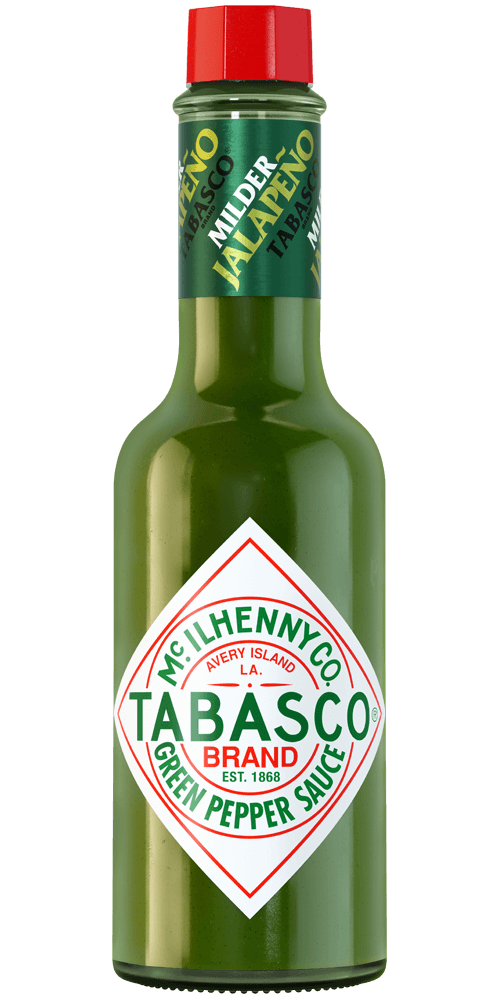 2 tablespoons
TABASCO® brand Green Jalapeño Pepper Sauce
, divided
1 cup brown or green lentils
2 cups chicken broth
4 salmon fillets (6-ounces each), about 1 1/2-inches thick
1/2 teaspoon salt
2 tablespoons olive oil
1 celery stalk, diced
1 small zucchini, diced
1 small yellow squash, diced
1 carrot, peeled and diced
2 scallions, sliced
2 cloves garlic, minced
Preparation
Heat lentils and chicken broth to boiling in 2-quart saucepan. Reduce heat to low; cover. Simmer 30 minutes or until lentils are tender. Drain lentils; place in bowl.
Meanwhile, preheat oven to 450ºF or preheat grill.
Brush salmon fillets with salt and 1 tablespoon TABASCO® Green Sauce. Cook 20 minutes, turning once or until fish flakes easily when tested with fork.
As salmon is cooking, heat oil in 12-inch skillet over medium heat. Add celery, zucchini, yellow squash and carrot. Cook about five minutes or until vegetables are tender-crisp, stirring occasionally. Stir vegetables and remaining 1 tablespoon of TABASCO® Green Sauce into cooked lentils. Toss to mix well.
To serve, spoon lentils onto platter. Top with salmon fillets. Serve warm or cold.
You will need:
Green Jalapeño Sauce
Mild jalapeño flavor. Pairs well with dips and Mexican cuisine.