Spicy Rainbow Brunch Bowl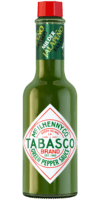 Green Jalapeño Sauce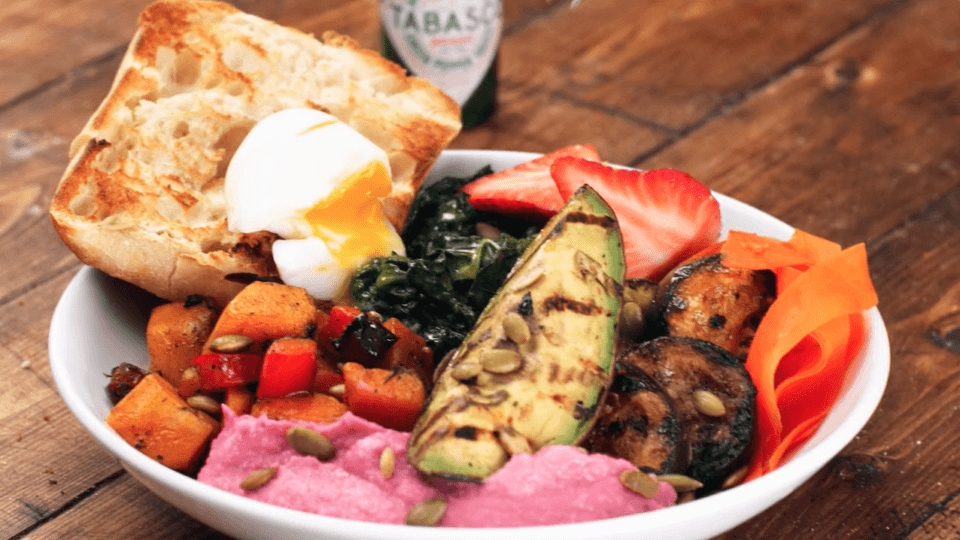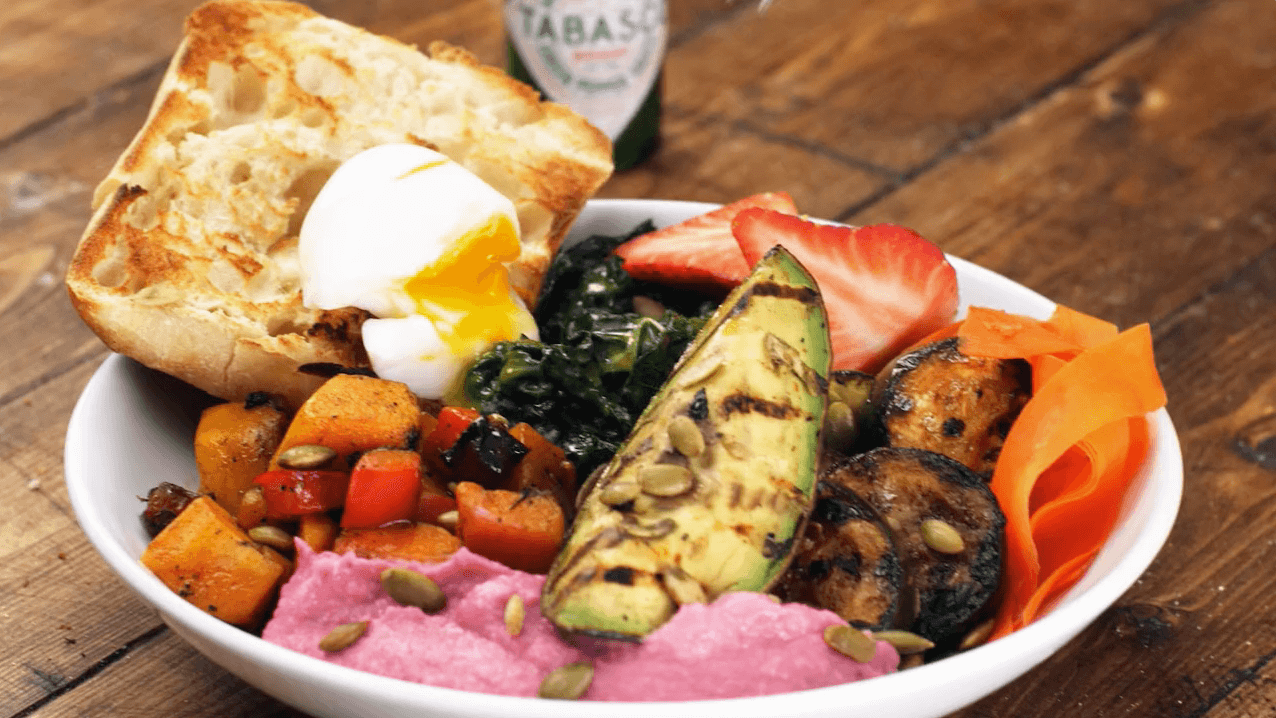 Ingredients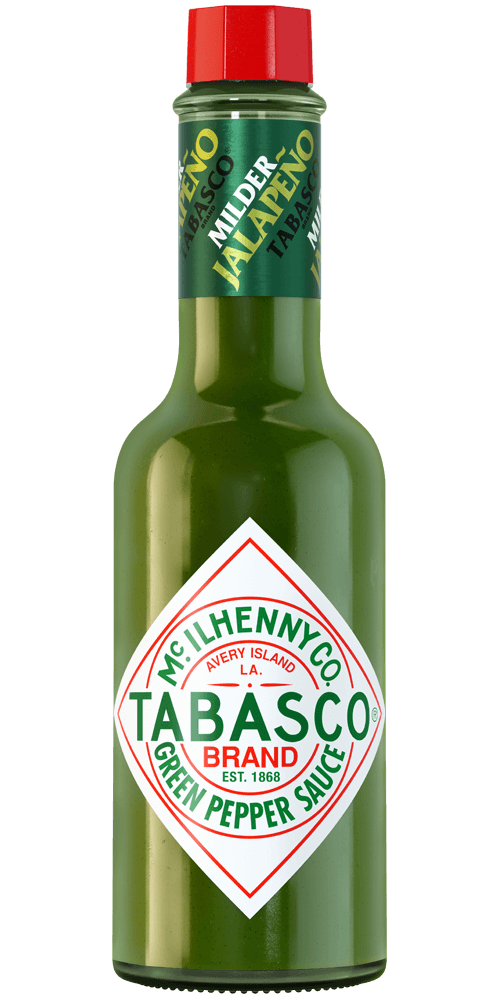 2 tbsp
TABASCO® Green Jalapeño Sauce
2 1/3 cups of chopped kale, leaves removed from the stalks
1/4 cup water
1/2 cup water
1 cup diced red bell pepper
1 cup butternut squash cut into 1/2 inch cubes
1 cup zucchini sliced 1/2 inch thick
1/2 cup olive oil
1 tsp thyme
1 avocado, cut into quarters
2 eggs
1 ciabatta roll, halved
Small amount of oil for frying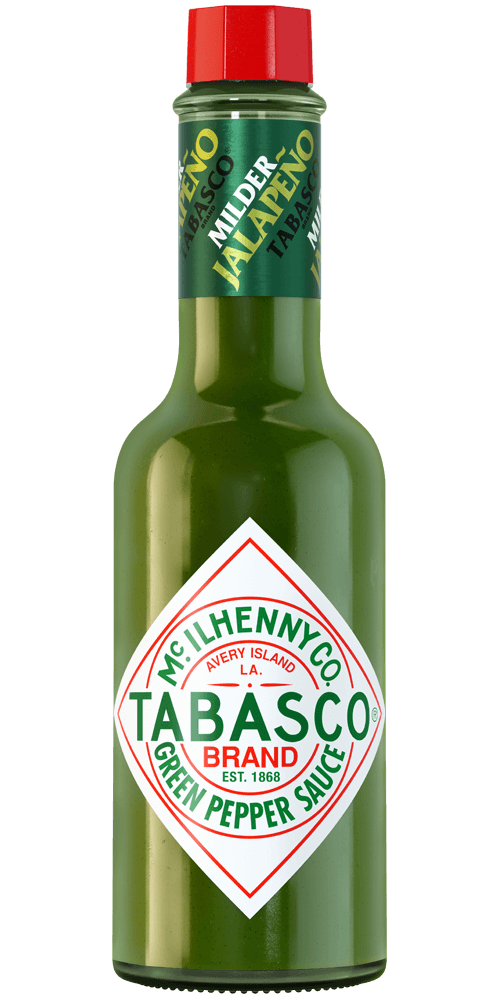 2 tbsp
TABASCO® Green Jalapeño Sauce
1/3 cup cooked beetroot
1 15 oz can butter beans
2 tbsp tahini
2 tbsp olive oil
2 tbsp cloves of garlic
2 strawberries, halved
1 carrot, shaved into ribbons using a vegetable peeler
1 tbsp pumpkin seeds
Preparation
In a blender or food processor add all the ingredients for the hummus. Blend to a smooth paste.
Add salt and pepper to taste and leave to chill in a refrigerator.
In a large pan add the water and butter over a medium heat until the butter melts, add the kale and cover. Cook for 3 minutes or until the kale is tender and a vibrant green. Remove from heat and leave the lid on.
In a bowl, toss the zucchini, squash and peppers in the olive oil and thyme.
Heat a grill pan and cook the zucchini, squash, peppers until you get nice grill marks. Then grill the avocado quarters the same way.
Soft-boil the eggs and toast the ciabatta bread.
Assemble the bowl, placing the ingredients beside each other to create a rainbow of color. Mix the peppers and squash together, and place equal amounts in each bowl. Divide the kale and place this beside the pepper and squash. Add the zucchini next to the kale, then the beetroot hummus, then the avocado.
Place the toasted ciabatta bread into the bowl and top with the soft-boiled egg.
Garnish the bowl with the strawberry halves, pumpkin seeds and ribbons of carrot.
You will need:
Green Jalapeño Sauce
Mild jalapeño flavor. Pairs well with dips and Mexican cuisine.