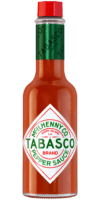 Original Red Sauce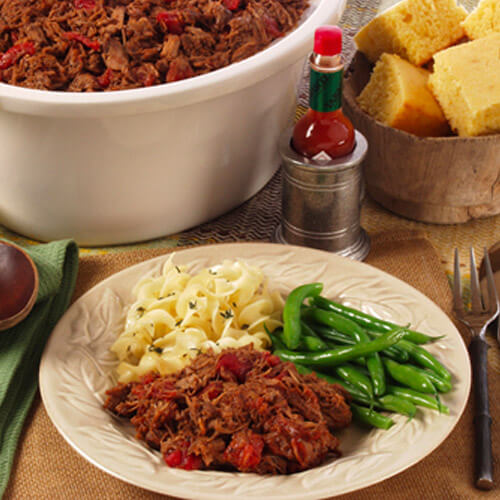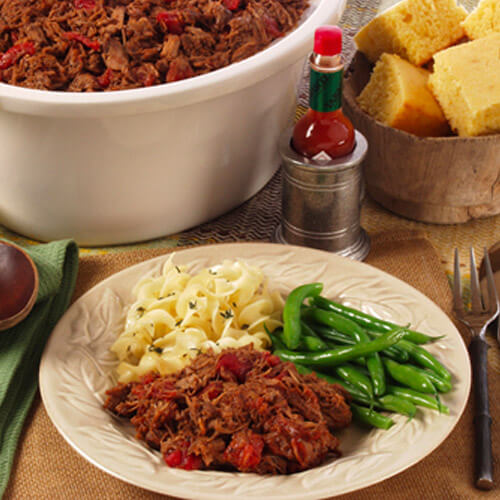 Ingredients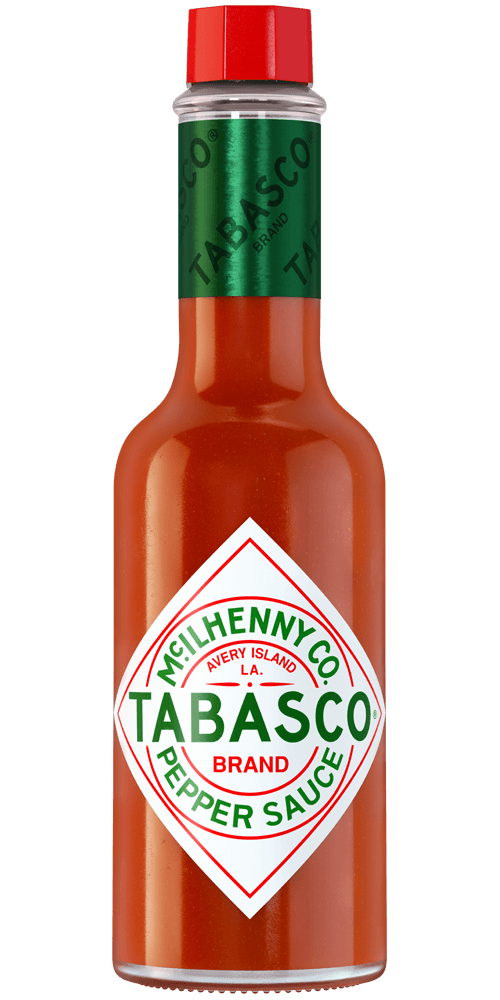 1 tablespoon
TABASCO® brand Original Red Sauce
1 tablespoon ground cumin
1 tablespoon garlic powder
1 teaspoon salt
1 teaspoon dried oregano
3 pounds pork shoulder roast, cut into 1-inch pieces
1 (16-ounce) can diced tomatoes
1 cup ketchup
1 medium onion, chopped
2 tablespoons cider vinegar
2 tablespoons molasses
Hot cooked noodles, green beans
Preparation
Combine cumin, garlic powder, salt and oregano in large bowl. Add pork; toss to coat well. Stir in tomatoes with their liquid, ketchup, onion, vinegar, molasses and TABASCO® Sauce.
Place mixture in 4-quart slow cooker. Cover. Cook on high-heat setting 4 to 5 hours, or low-heat setting 8 to 10 hours, stirring occasionally.
Serve with hot cooked noodles and green beans, if desired.
You will need:
Original Red Sauce
Our most versatile sauce. Enliven the flavor of any meal.