Spicy Grilled Shrimp and Sausage Skewers With Creole Mustard Dipping Sauce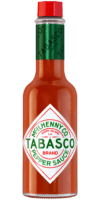 Original Red Sauce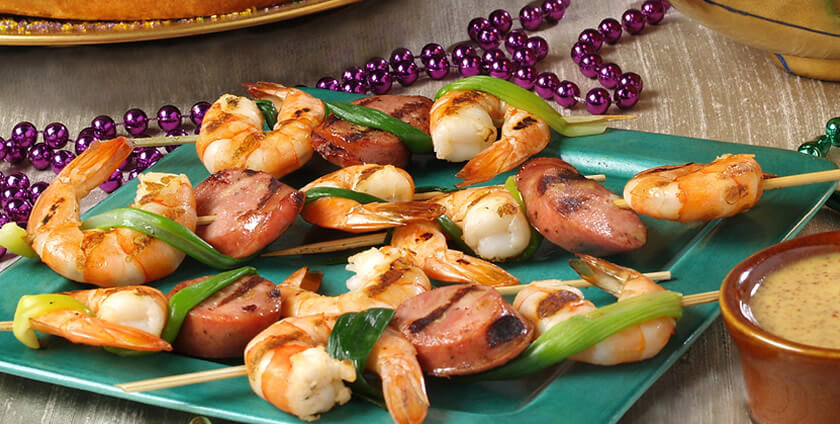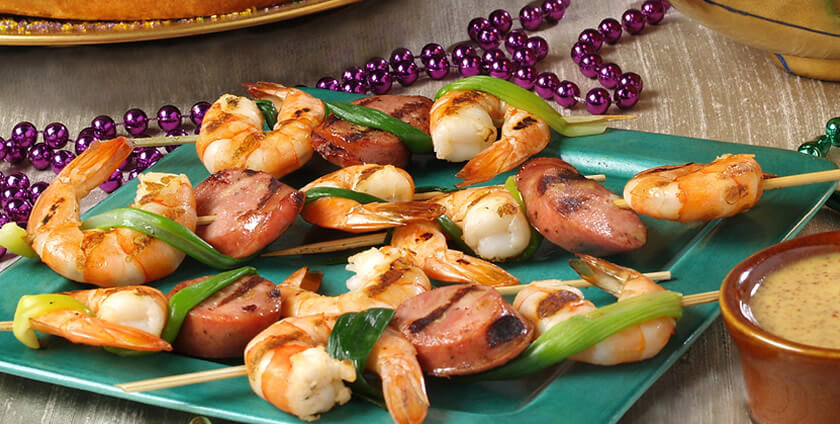 Ingredients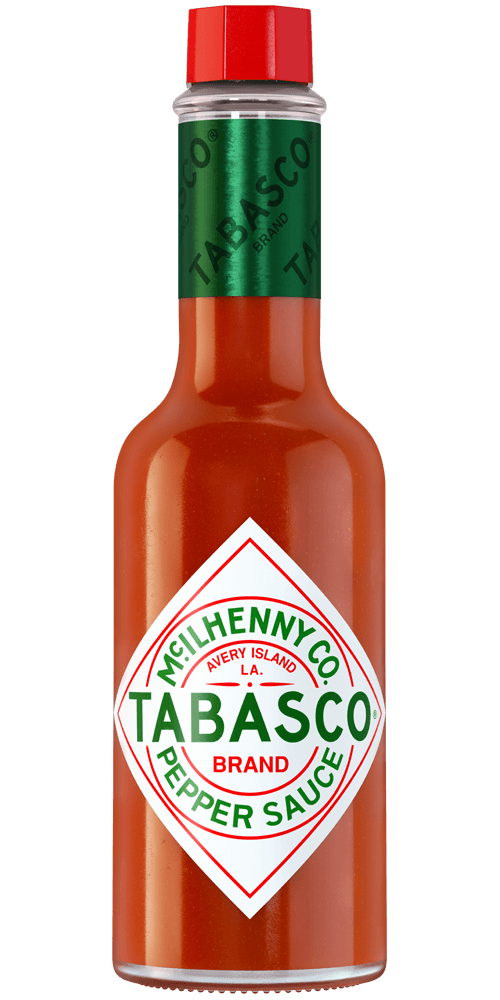 2 teaspoons
TABASCO® brand Original Red Sauce
1/3 cup Creole mustard or stone-ground mustard
1 tablespoon orange marmalade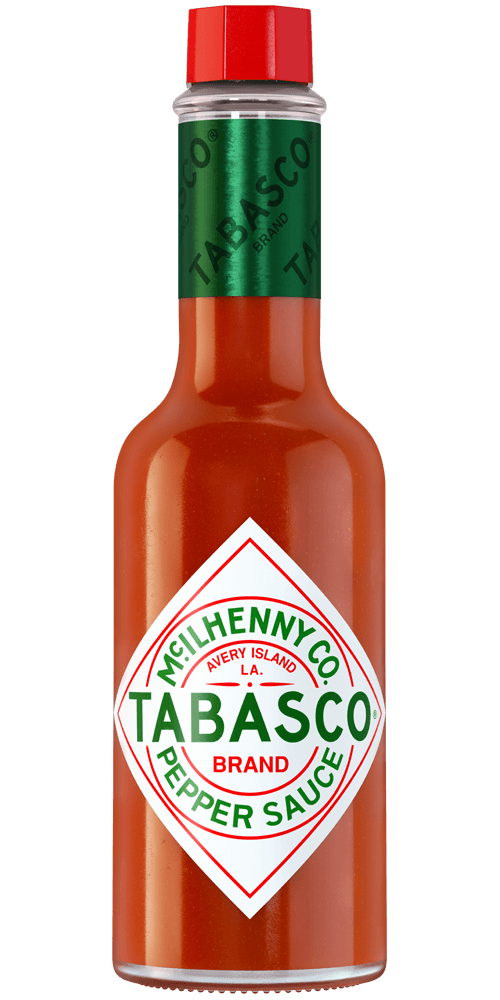 2 tablespoons
TABASCO® brand Original Red Sauce
2 bunches scallions
1 pound large shrimp, peeled and deveined
1 pound andouille sausage
Preparation
Soak skewers completely in water at least 30 minutes.
Combine mustard, orange marmalade and TABASCO® Sauce in small bowl. Set aside.
Preheat grill or broiler.
Divide scallions into individual strips. Blanch strips in boiling water for 30 seconds. Drain skewers. Thread 2 shrimp and 1 sausage slice onto each skewer, twisting a scallion strip around each skewer. Repeat with remaining skewers, shrimp, sausage and scallions. Brush shrimp with TABASCO® Sauce.
Place skewers on grill. Grill 5 to 8 minutes, turning once until shrimp are cooked through.
You will need:
Original Red Sauce
Our most versatile sauce. Enliven the flavor of any meal.