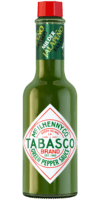 Green Jalapeño Sauce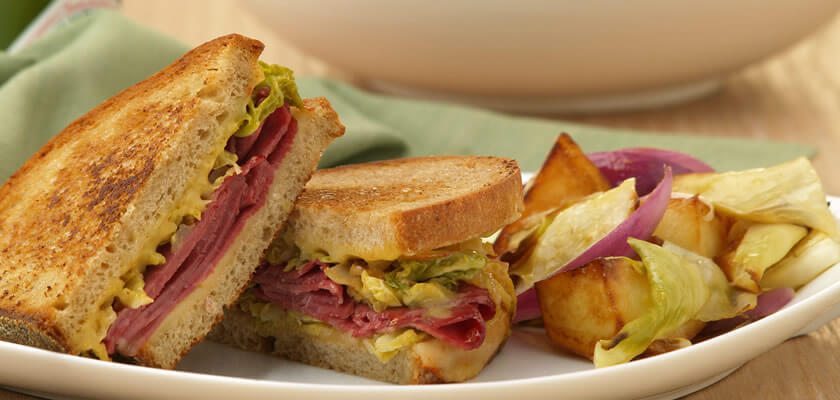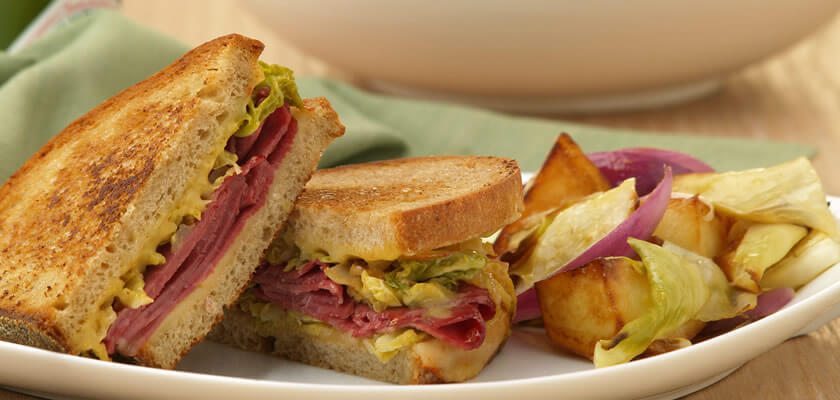 Ingredients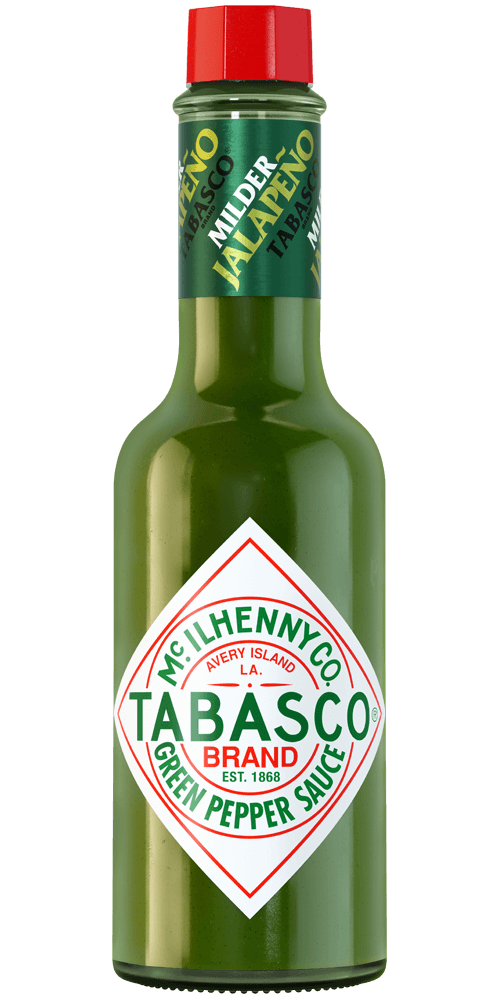 2 teaspoons
TABASCO® brand Green Jalapeño Pepper Sauce
2 tablespoons vegetable oil
2 cups finely shredded savoy cabbage
1 small onion, chopped
1/4 cup water
1/2 teaspoon salt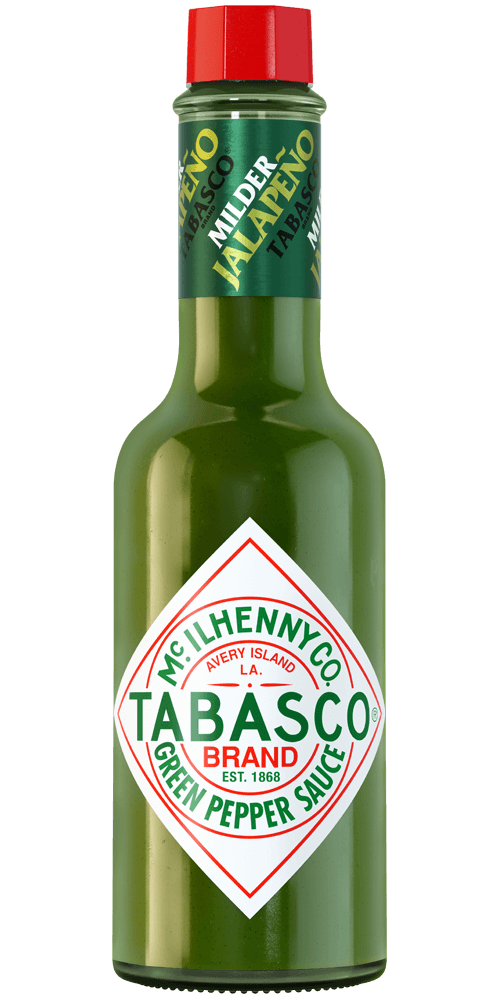 1 tablespoon
TABASCO® brand Green Jalapeño Pepper Sauce
2 tablespoons honey
2 tablespoons Dijon mustard
4 slices rye bread
1/4 pound deli corned beef
4 slices Swiss or Muenster cheese
2 tablespoons butter or margarine, divided
Preparation
Heat oil in 10-inch skillet over medium heat. Add cabbage and onion; cook for 10 minutes. Add water, TABASCO® Green Sauce and salt; cook until cabbage is tender.
Meanwhile, combine honey, mustard and TABASCO® Green Sauce in small bowl.
Prepare sandwich: Spread one side of bread slices with spicy honey mustard. For each Reuben, top 1 bread slice with 1 slice cheese, half of cabbage mixture, half of corned beef, 1 slice cheese; top with bread slice, mustard-side down. Repeat with remaining ingredients.
Melt 1 tablespoon butter in 12-inch skillet over medium heat. Add sandwiches; cook until bread is golden, turning once and adding remaining butter.
You will need:
Green Jalapeño Sauce
Mild jalapeño flavor. Pairs well with dips and Mexican cuisine.