Spicy Gazpacho Pasta Salad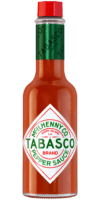 Original Red Sauce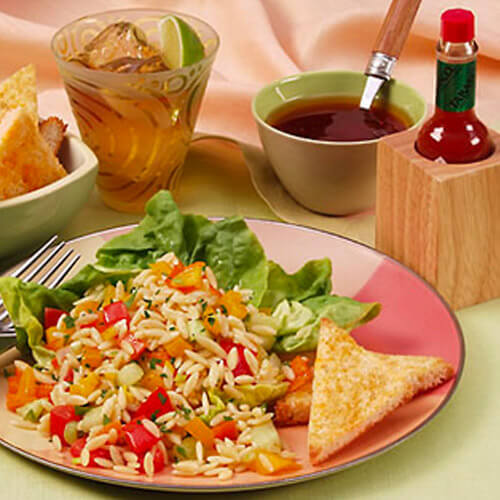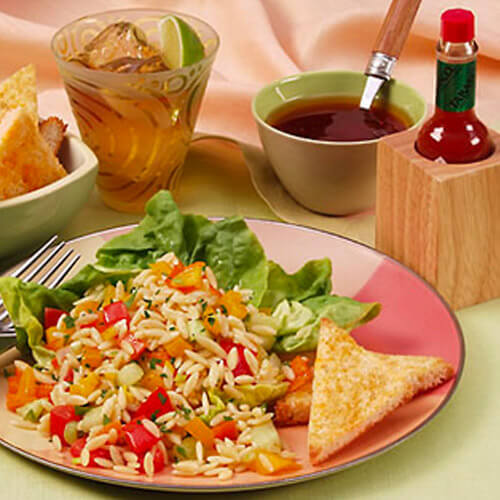 Ingredients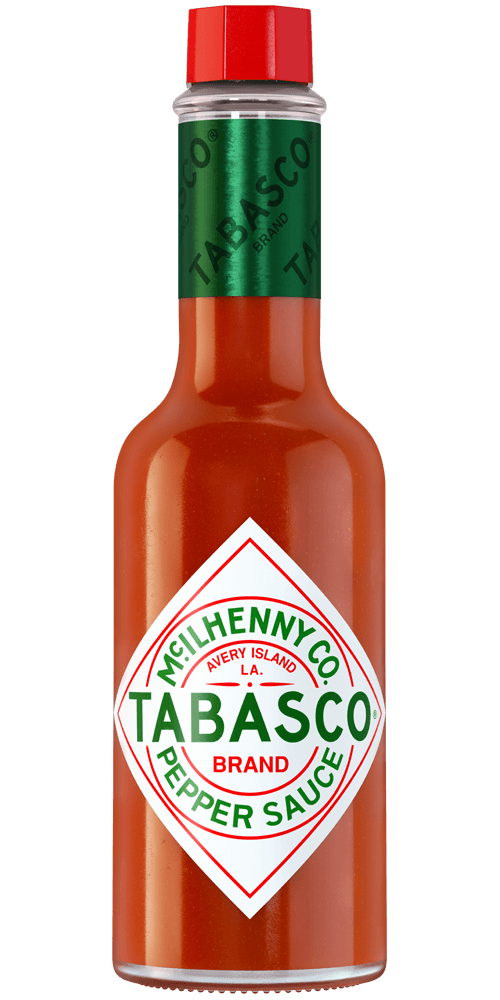 1 1/2 tablespoons
TABASCO® brand Original Red Sauce
4 tablespoons olive oil
2 tablespoons red wine vinegar
2 cloves garlic, minced
2 1/2 cups chicken broth
1 cup orzo
2 tomatoes, peeled, seeded and chopped
1 cucumber, peeled, seeded and chopped
1 yellow bell pepper, chopped
1 orange bell pepper, chopped
6 scallions, finely chopped
1/2 cup chopped fresh parsley
Salt to taste
Lettuce leaves, optional
Spicy Croustades, optional (recipe follows)
Preparation
Combine olive oil, red wine vinegar, TABASCO® Sauce, and garlic in large bowl. Whisk together until blended; set aside.
Bring chicken broth to a boil in medium saucepan. Add orzo and stirring frequently, cook 10 to 12 minutes or until tender. Drain excess liquid, if necessary. Add orzo to vinaigrette; toss gently. Add tomatoes, cucumber, peppers, scallions and parsley; toss gently. Cover. Chill 1 hour. Serve over lettuce leaves, if desired.
Spicy Croustades: Combine 1 tablespoon olive oil and 1 teaspoon TABASCO® Sauce in small bowl. Arrange 6 slices bread on baking sheet. Brush with TABASCO® mixture. Broil 3 to 4 inches from heat for 1 to 2 minutes or until golden brown. Turn over; brush with remaining TABASCO® Sauce mixture; broil 1 to 2 minutes. Trim crusts; cut into triangles.
You will need:
Original Red Sauce
Our most versatile sauce. Enliven the flavor of any meal.