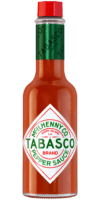 Original Red Sauce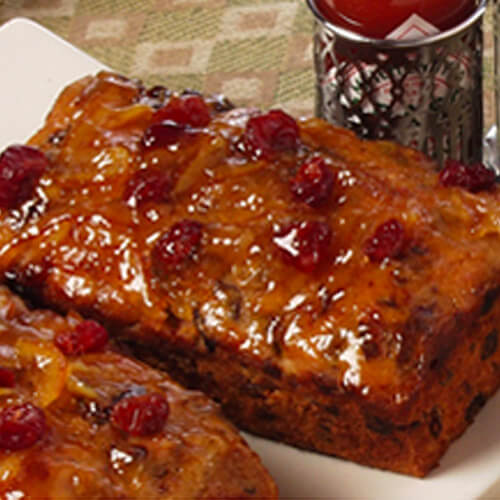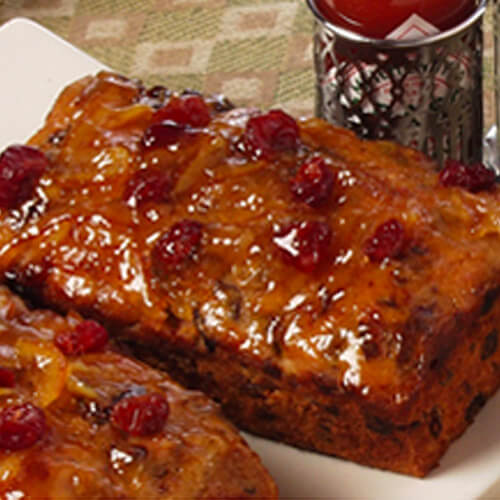 Ingredients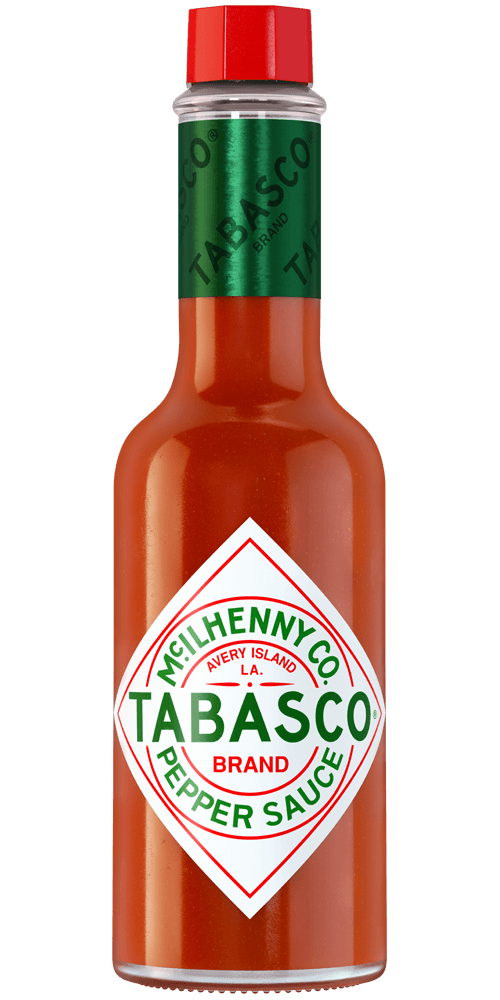 2 tablespoons
TABASCO® brand Original Red Sauce
2 cups dried cranberries
2 golden raisins
2 cups dried apricots, chopped
2 cups dried cherries
1 cup chopped dried figs, prunes or dates
1 cup orange juice
1 cup apple juice
1 1/2 cups (3 sticks) butter or margarine, softened
1 3/4 cups sugar
6 eggs
2 teaspoons vanilla extract
3 1/4 cups flour
2 teaspoons baking powder
2 teaspoons ground cinnamon
1/4 teaspoon salt
1 cup chopped walnuts, toasted
1/3 cup apricot preserves, melted
Preparation
Preheat oven to 325°F.
Combine dried cranberries, raisins, apricots, cherries and figs in large bowl. Heat orange juice and apple juice in saucepan to boiling. Pour juice mixture over fruit in bowl to soak fruits, stirring occasionally.
Meanwhile, grease and flour six mini loaf pans (2 cups each). With mixer at high speed, beat butter and sugar in large bowl until light and fluffy. Add eggs, TABASCO® Sauce and vanilla.
Combine flour, baking powder, cinnamon and salt in medium bowl. Add to butter mixture; beat on low speed until well blended. Fold in walnuts and fruits. Spoon mixture evenly into prepared pans. Bake 35 minutes or until toothpick inserted in center comes out clean.
Cool loaves in pans 10 minutes. Remove from pans to cool completely. Brush tops of loaves with melted apricot preserves if desired.
You will need:
Original Red Sauce
Our most versatile sauce. Enliven the flavor of any meal.