Spicy Fresh Corn Salad
Nutritional information per serving: 220 Calories, 5 g protein, 31 g carbohydrate, 11 g fat, 0 mg cholesterol, 250 mg sodium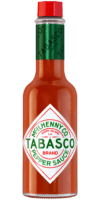 Original Red Sauce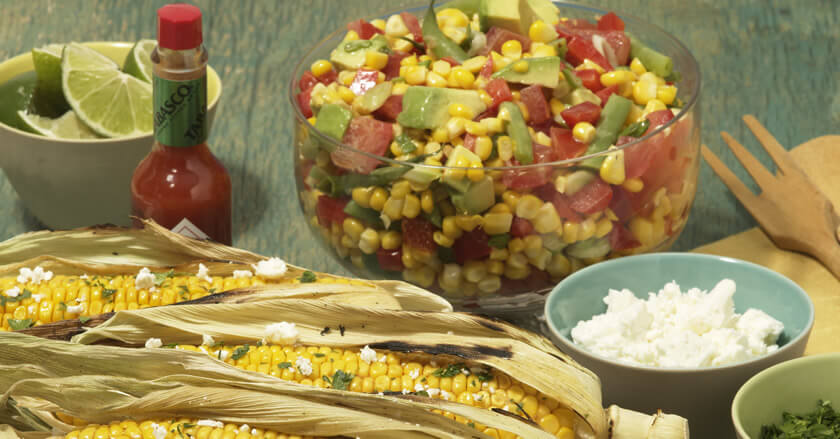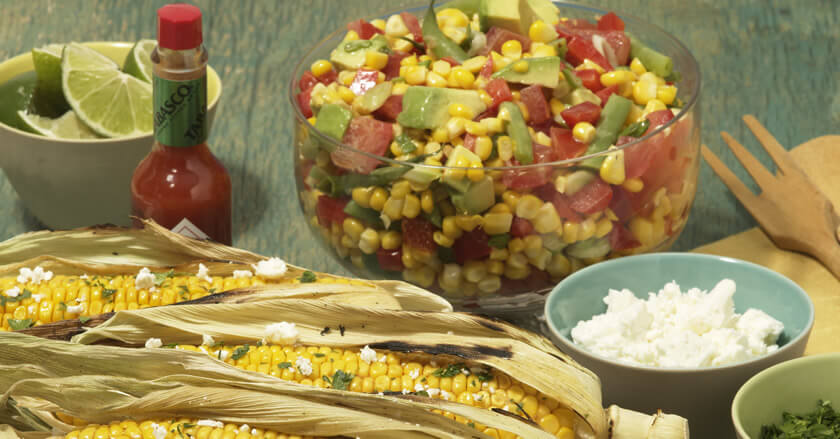 Ingredients
4 ears corn on the cob, shucked
1/4 pound green beans, cut into 1-inch pieces
2 medium tomatoes, chopped
2 scallions, sliced
2 avocados, halved, pitted and diced
1 small red bell pepper, cored and diced
Boston lettuce leaves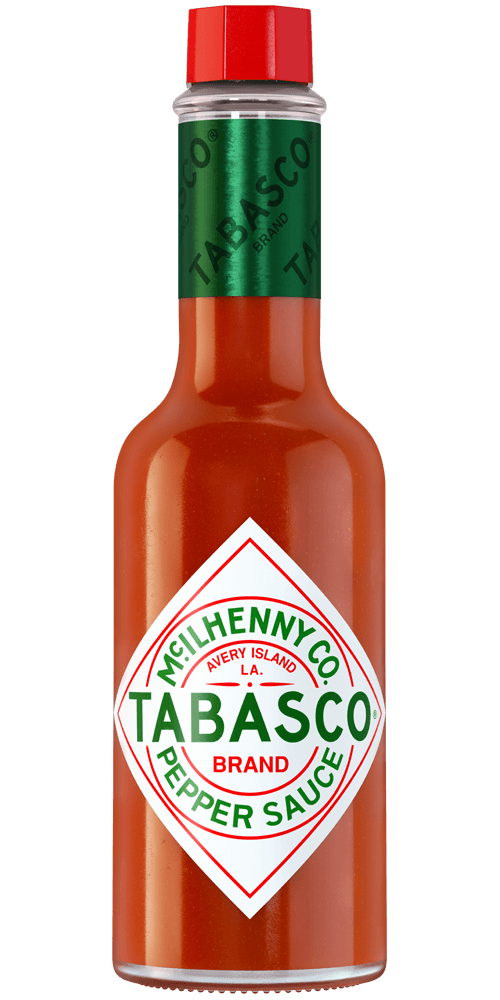 1 teaspoon
TABASCO® brand Original Red Sauce
2 tablespoons cider vinegar
1 tablespoon Dijon mustard
1/2 teaspoon sugar
1/2 teaspoon salt
1/3 cup extra-virgin olive oil
Preparation
Stand each corn ear upright on its end. With small paring knife, holding the top of the cob with one hand, run knife carefully down the cob, just under the kernels to cut them off.
Cook kernels and green beans in boiling, salted water 2 to 3 minutes. Rinse with cold water to cool; drain well.
Combine corn, green beans, tomatoes, scallions, avocados and red pepper in large bowl.
Prepare dressing: Combine vinegar, mustard, TABASCO® Sauce, sugar and salt in small bowl. Slowly whisk in olive oil until well blended. Toss with vegetable mixture. Cover and refrigerate at least one hour.
Arrange lettuce leaves on a platter and top with corn mixture.
You will need:
Original Red Sauce
Our most versatile sauce. Enliven the flavor of any meal.