Spicy Buttermilk Oven-Fried Chicken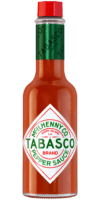 Original Red Sauce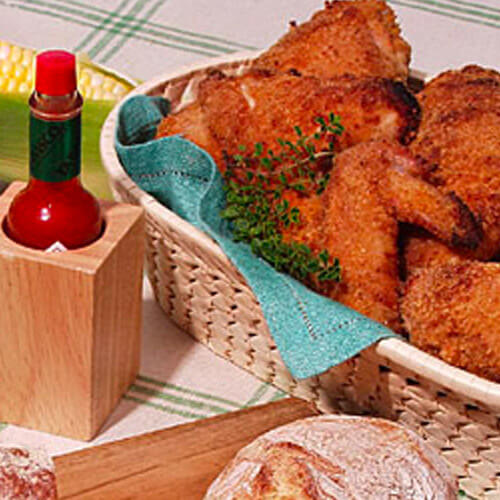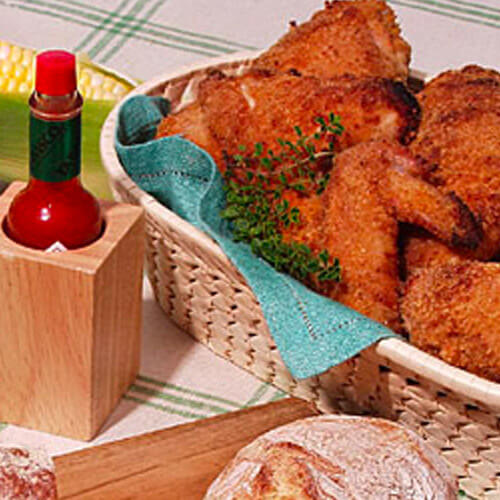 Ingredients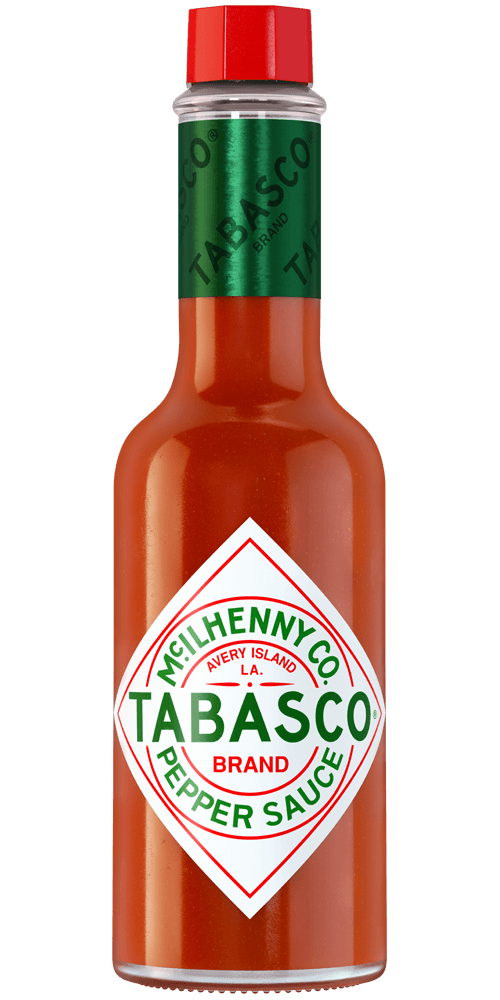 4 tablespoons
TABASCO® brand Original Red Sauce
, divided
1 1/4 cups buttermilk
1/4 cup olive oil
2 tablespoons Dijon mustard
2 cloves garlic, minced
2 teaspoons salt, divided
12 chicken pieces (breast, thighs and drumsticks) with skin and bones
1 cup dry unseasoned bread crumbs
1/3 cup grated Parmesan cheese
1/4 cup yellow cornmeal
1 teaspoon ground cumin
1/2 teaspoon paprika
3 tablespoons butter, melted
Preparation
Whisk together buttermilk, olive oil, 3 tablespoons TABASCO® Sauce, mustard, garlic, and 1 teaspoon salt in a large bowl. Add chicken; turn to coat. Cover. Chill at least 3 hours or up to 24 hours, turning chicken occasionally.
Preheat oven to 425º F.
Place wire racks on two large-rimmed baking sheets. Blend bread crumbs, Parmesan cheese, cornmeal, cumin, paprika and remaining 1 teaspoon salt in large baking dish. Remove chicken from marinade, allowing excess to drip off. Discard marinade. Add chicken to breadcrumb mixture; turn to coat completely. Arrange chicken skin side up on wire racks on baking sheets. Let stand 30 minutes.
Combine melted butter and remaining 1 tablespoon TABASCO® Sauce. Drizzle over chicken. Bake until crisp, golden and cooked through, about 50 minutes. Serve warm or at room temperature.
You will need:
Original Red Sauce
Our most versatile sauce. Enliven the flavor of any meal.