Spicy Beef and Horseradish Bites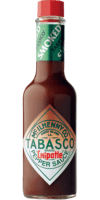 Chipotle Sauce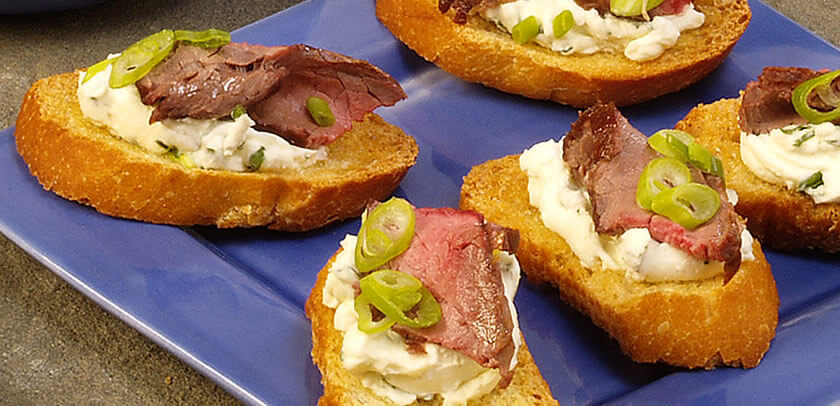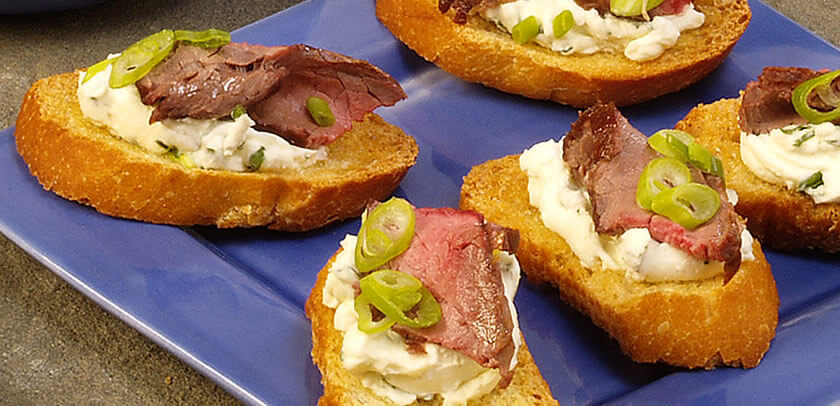 Ingredients
1 1/2 teaspoons
TABASCO® brand Chipotle Pepper Sauce
1 (2-pound) flank steak
1 (8-ounce) package cream cheese, softened
2 scallions, minced
2 teaspoons horseradish
1/4 teaspoon garlic powder
1/4 teaspoon salt
Toasted French bread rounds
Sliced scallions for garnish
Preparation
Preheat grill or broiler.
Grill steak for 15 minutes or until desired tenderness. Let stand for 5 minutes and thinly slice.
Meanwhile, combine cream cheese, scallions, horseradish, TABASCO® Chipotle Sauce, garlic powder and salt in medium sized bowl; stir to mix well.
To serve, spoon some cream cheese mixture onto each bread round. Top with sliced steak. Garnish with scallions.
You will need:
Chipotle Sauce
A smoky, flavorful sauce. Pairs well with any BBQ dish.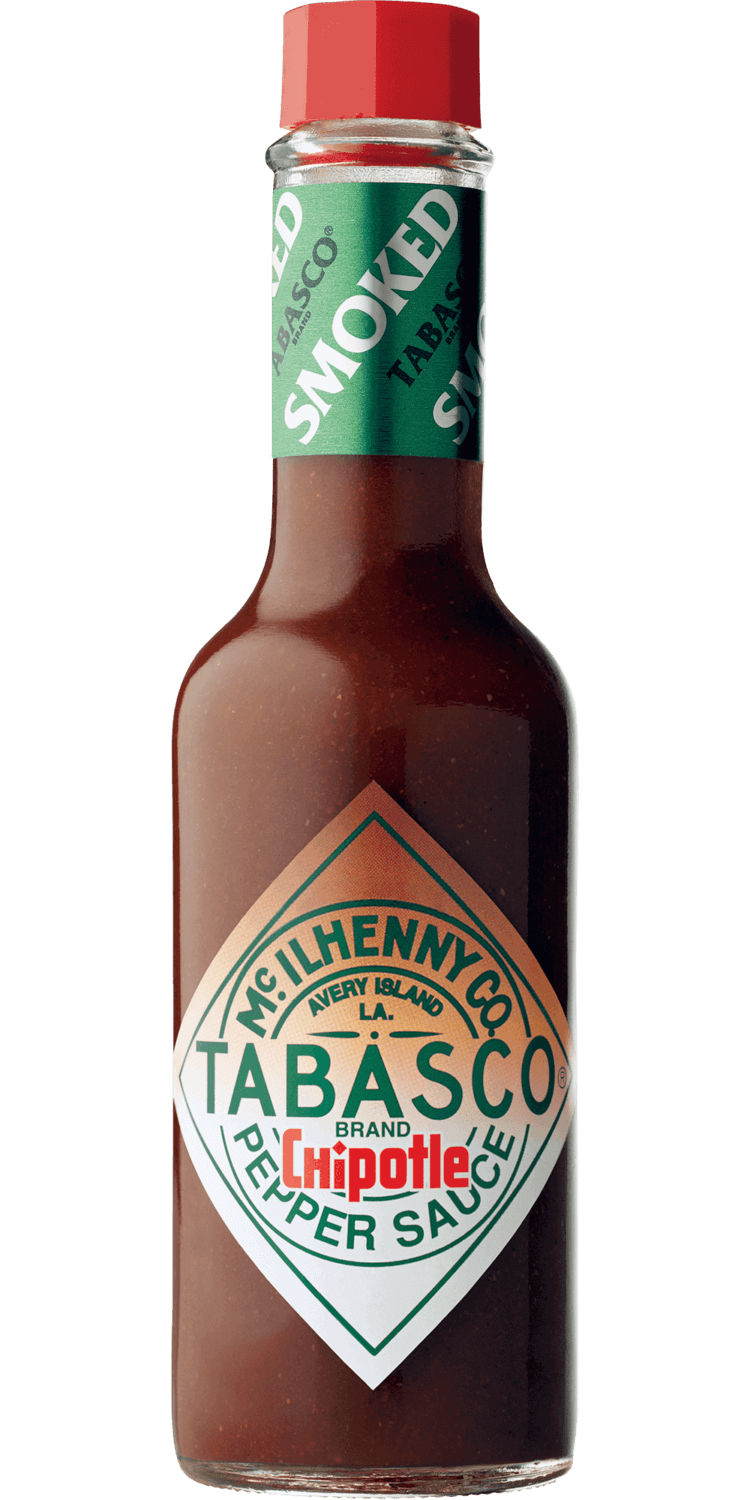 Close Email Overlay
Want to be the first to know about new products?
We want to stay in touch! We'll send you the occasional email, but only with the important stuff.