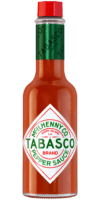 Original Red Sauce
Servings:
Makes 1 tray of brownies: 12 large squares or 48 bite-sized pieces.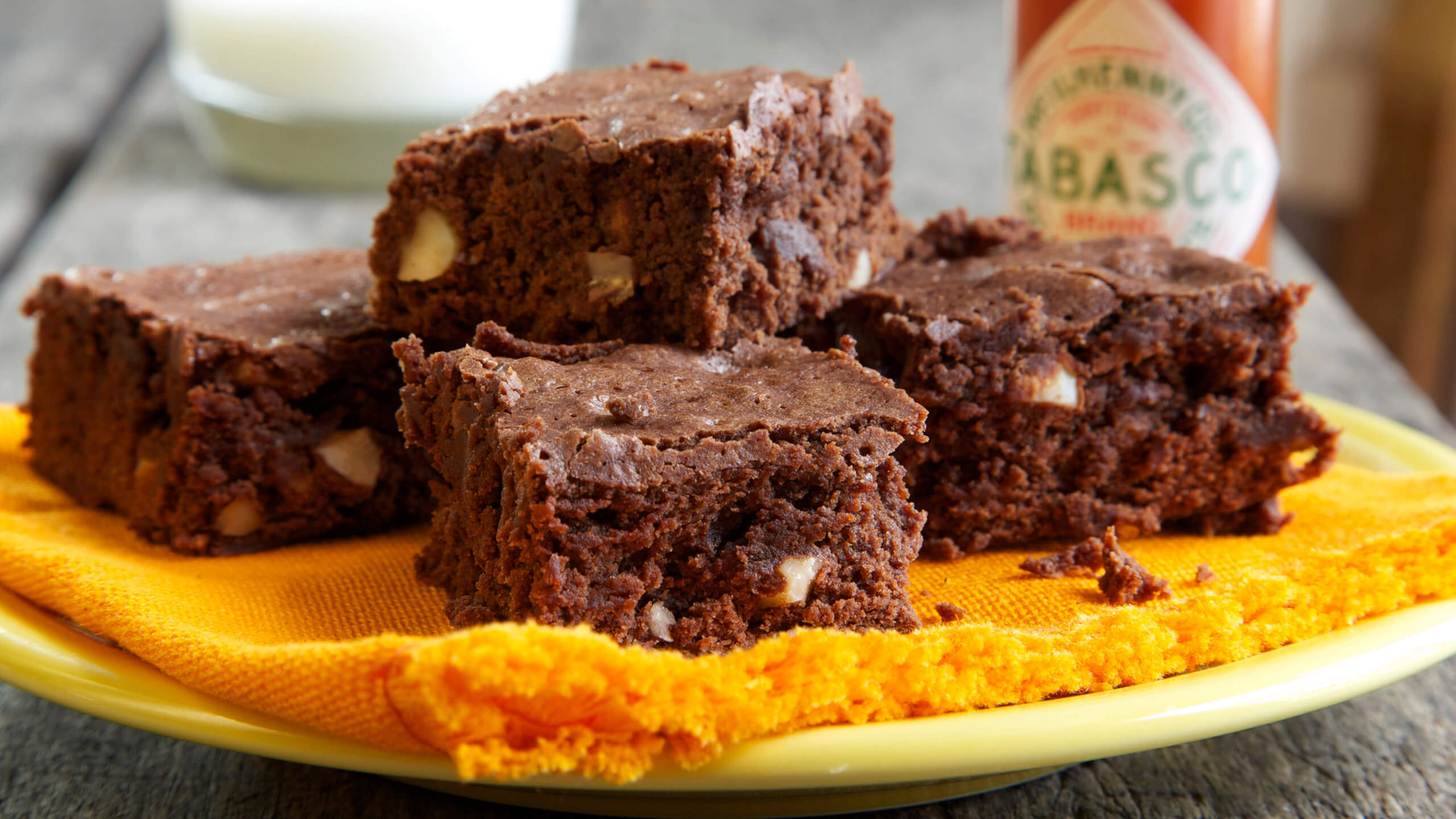 Ingredients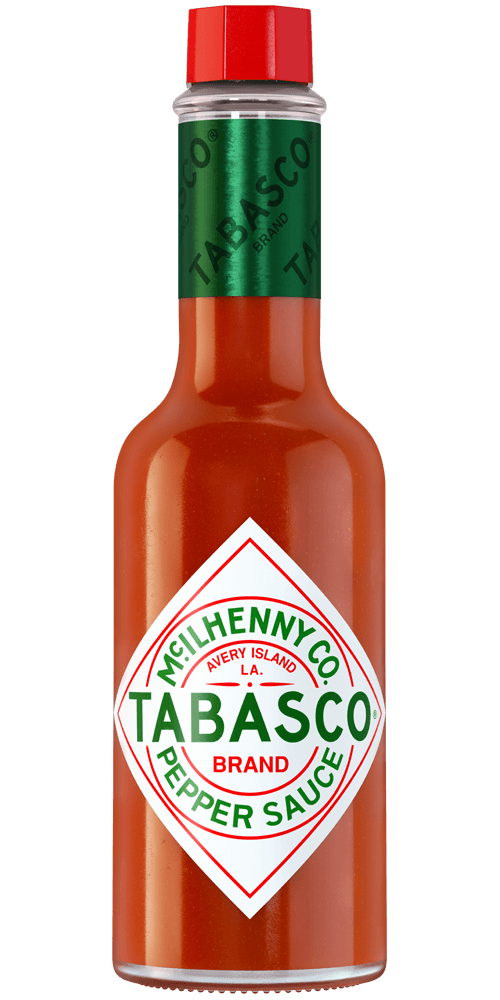 2 teaspoons
TABASCO® brand Original Red Sauce
3/4 cup salted butter
3/4 cup unsweetened cocoa powder
4 eggs
2 cups sugar
1 teaspoon vanilla
1 teaspoon ground cinnamon
1/2 teaspoon salt
1 cup flour
3/4 cup whole almonds, roughly chopped
Preparation
Preheat oven to 350 degrees. Grease a 13 x 9 baking pan.
Place butter in the top part of a double boiler. Set over a pot of simmering water. When it melts, add cocoa and stir until well blended. Let cool.*
Beat eggs and sugar in a mixer on medium speed for 2 minutes, Add cocoa mixture, vanilla, TABASCO® Sauce, cinnamon and salt. Beat another minute. Stir in flour, then almonds.
Pour batter into prepared pan. Bake for 25 minutes or until the center is done.
*In place of a double boiler, you can use a metal bowl that fits over a saucepan of boiling water.
You will need:
Original Red Sauce
Our most versatile sauce. Enliven the flavor of any meal.