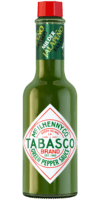 Green Jalapeño Sauce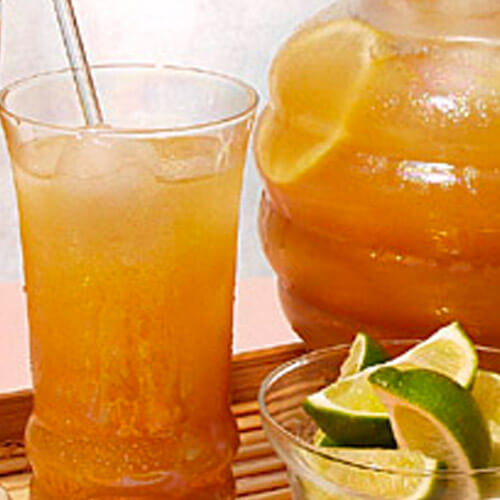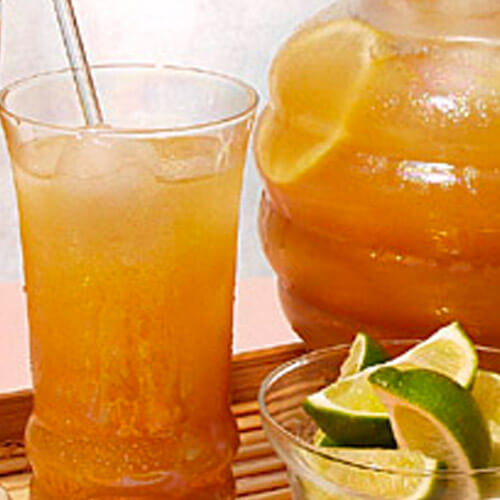 Ingredients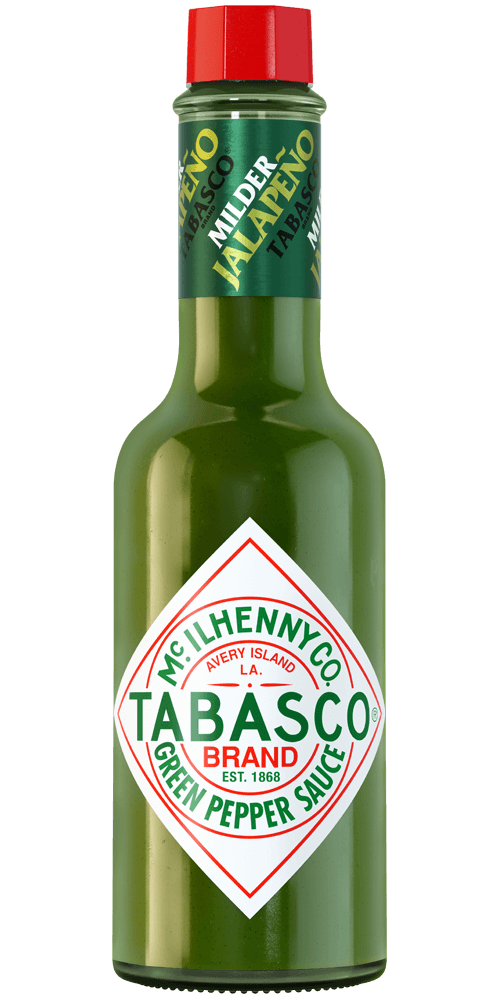 1 tablespoon
TABASCO® brand Green Jalapeño Pepper Sauce
4 cups water
1/4 cup sugar
2 cinnamon sticks
2 whole cloves
Peel from 1 lemon and 1 orange
4 tea bags
2 cups fresh squeezed orange juice
1 cup peach nectar
1/2 cup fresh lemon juice
Lemon wheels for garnish
Preparation
Combine water, sugar, cinnamon sticks, cloves and lemon and orange peels in 1 1/2 quart saucepan. Bring to a boil. Reduce heat; simmer 15 minutes. Remove spices and fruit peels. Pour mixture over tea bags in a heat-proof pitcher or container. Steep 5 minutes.
Remove tea bags. Add orange juice, peach nectar, lemon juice and TABASCO® Green Sauce. Pour into chilled, ice-filled glasses and garnish with lemon wheels.
You will need:
Green Jalapeño Sauce
Mild jalapeño flavor. Pairs well with dips and Mexican cuisine.