Smoldering Swirled Brownies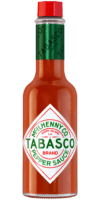 Original Red Sauce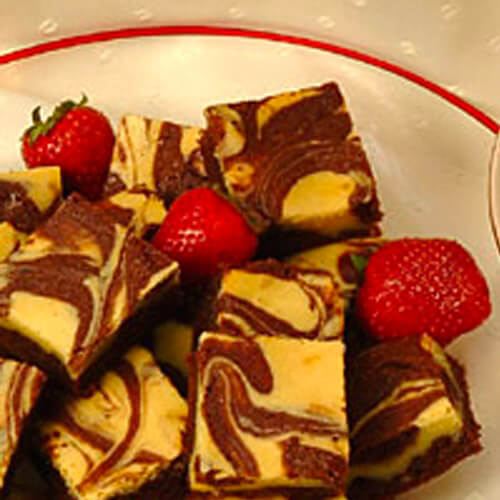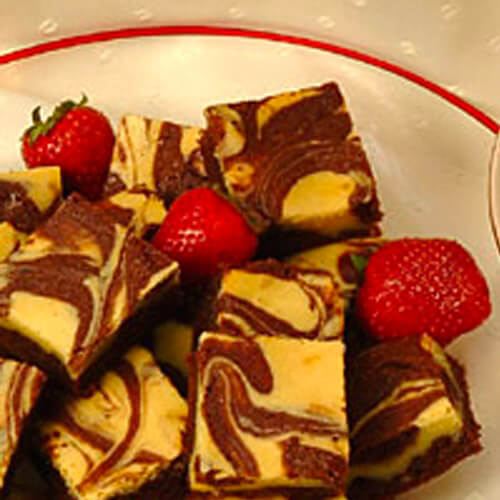 Ingredients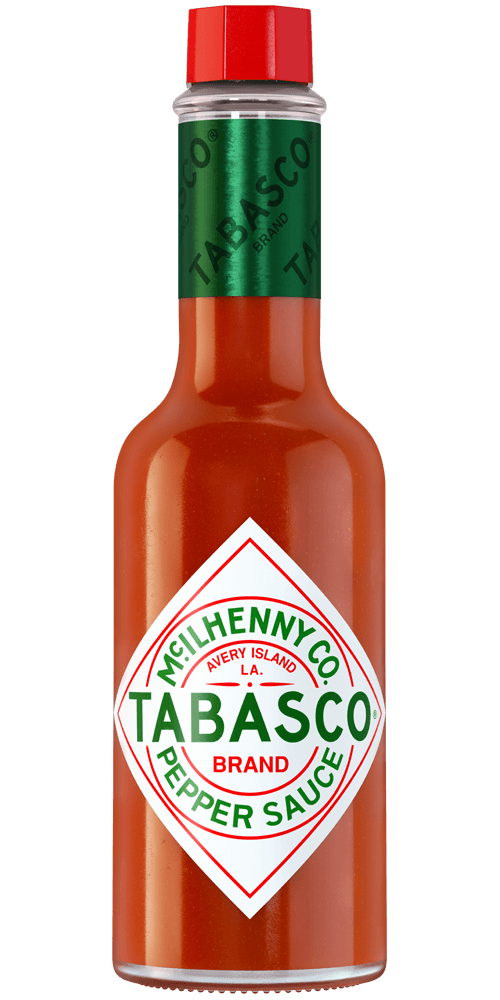 1 teaspoon
TABASCO® brand Original Red Sauce
3 ounces cream cheese, softened
2 tablespoons butter or margarine, softened
1/4 cup sugar
1 egg
3 tablespoons flour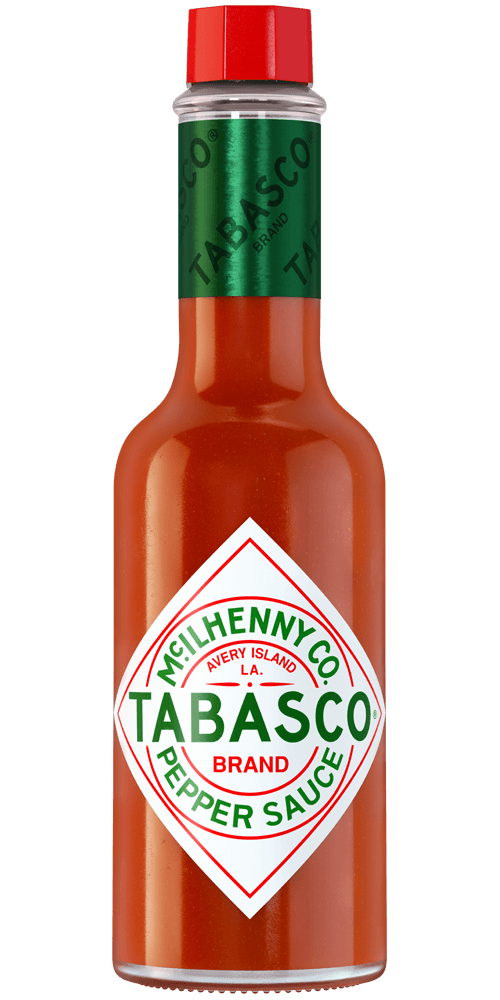 2 tablespoon
TABASCO® brand Original Red Sauce
1/2 cup (one stick) butter or margarine
2 ounces (two squares) unsweetened chocolate
2 eggs
3/4 cup granulated sugar
1/3 cup flour
2 teaspoon vanilla extract
1/2 teaspoon salt
Preparation
Preheat oven to 350° F.
Grease 8" x 8" baking pan.
Prepare cream cheese mixture. Beat cream cheese and butter with an electric mixer at medium speed until smooth. Add sugar, egg, flour and TABASCO® Sauce; beat until well mixed. Set aside.
Prepare chocolate mixture. Melt butter and chocolate in medium microwave-safe bowl. Set aside to cool slightly. Add eggs, sugar, flour, TABASCO® Sauce, vanilla and salt. Stir until just blended.
Spoon chocolate mixture into prepared pan. Spoon cream cheese mixture in dollops on chocolate mixture. Cut and twist through batter a few times with small spatula to create a swirl effect.
Bake brownies until set, 35 to 40 minutes. Cool completely.
Cut into 16 squares.
You will need:
Original Red Sauce
Our most versatile sauce. Enliven the flavor of any meal.