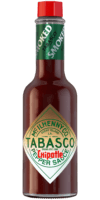 Chipotle Sauce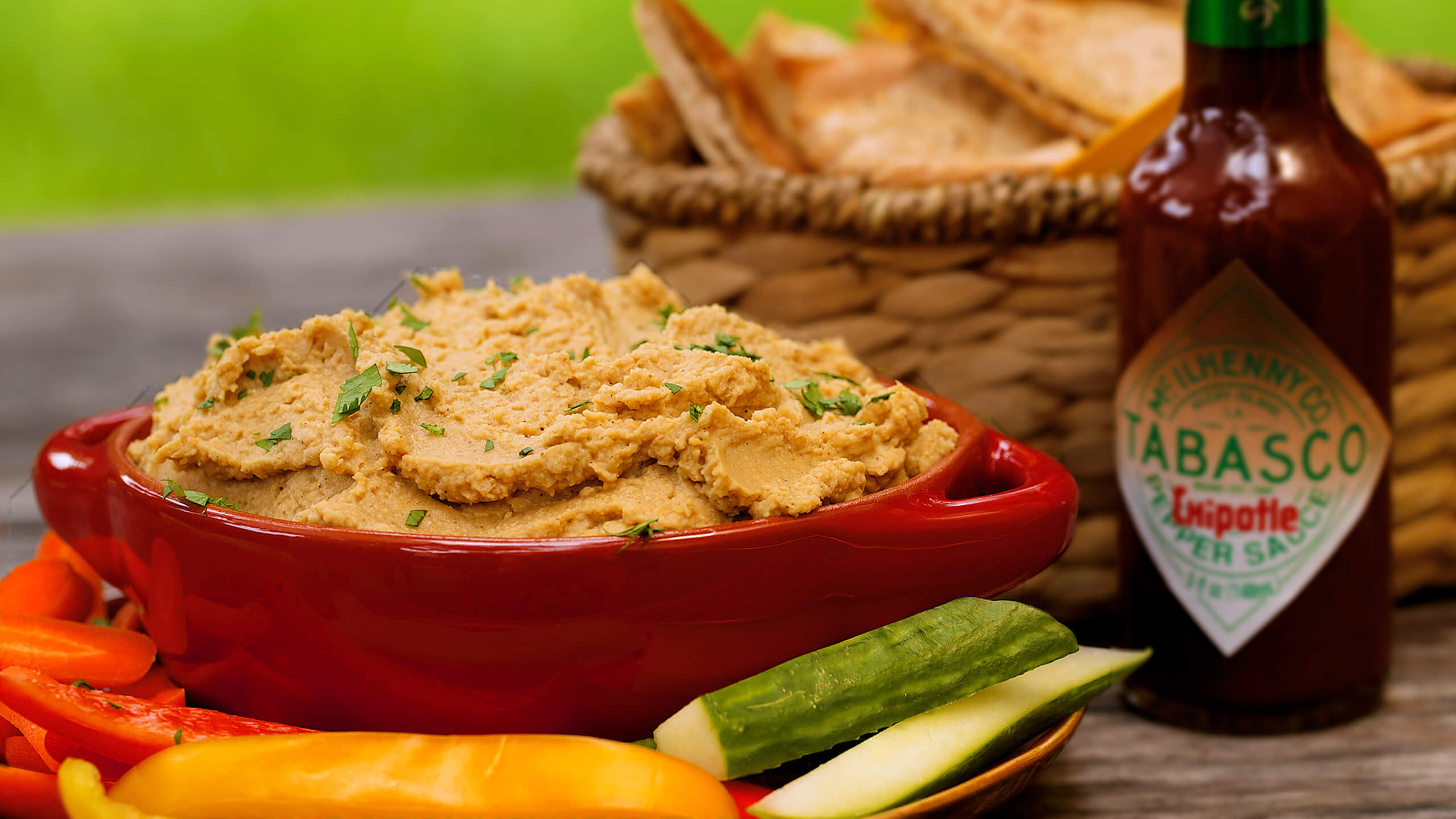 Ingredients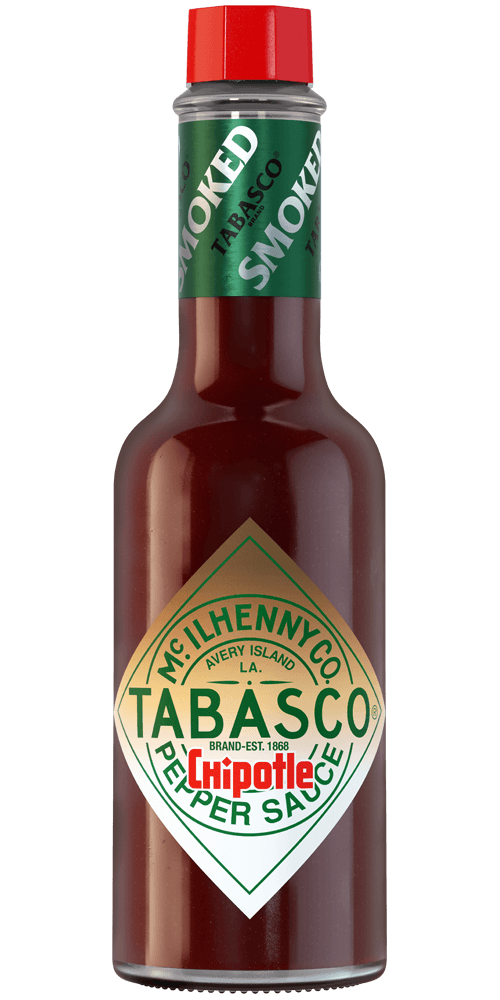 4 teaspoons
TABASCO® brand Chipotle Pepper Sauce
2 (19-ounce) cans garbanzo beans, drained and rinsed
1/3 cup water
1/4 cup lemon juice
3 tablespoons olive oil
2 tablespoons tahini
2 cloves garlic
2 teaspoons ground cumin
1/2 teaspoon salt
1 tablespoon fresh chopped cilantro for garnish
Toasted pita triangles
Raw vegetables, such as baby carrots, cucumber sticks or bell pepper strips
Preparation
Combine garbanzo beans, water, lemon juice, olive oil, tahini, garlic, TABASCO® Chipotle Sauce, cumin and salt in food processor or blender. Transfer to serving bowl; sprinkle with chopped cilantro.
Serve spread with toasted pita triangles and raw vegetables.
You will need:
Chipotle Sauce
A smoky, flavorful sauce. Pairs well with any BBQ dish.