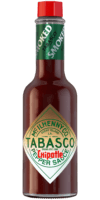 Chipotle Sauce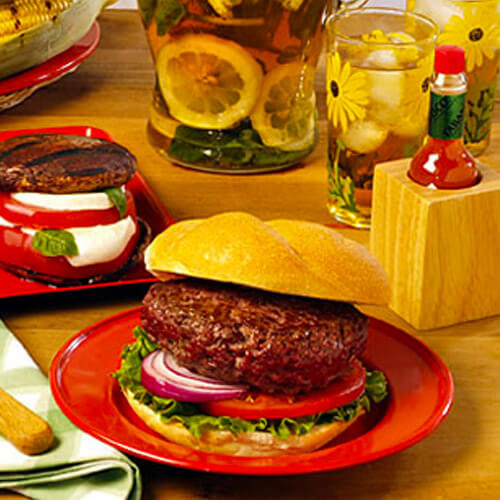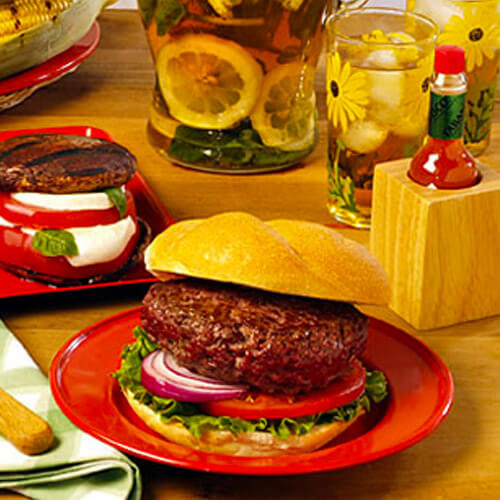 Ingredients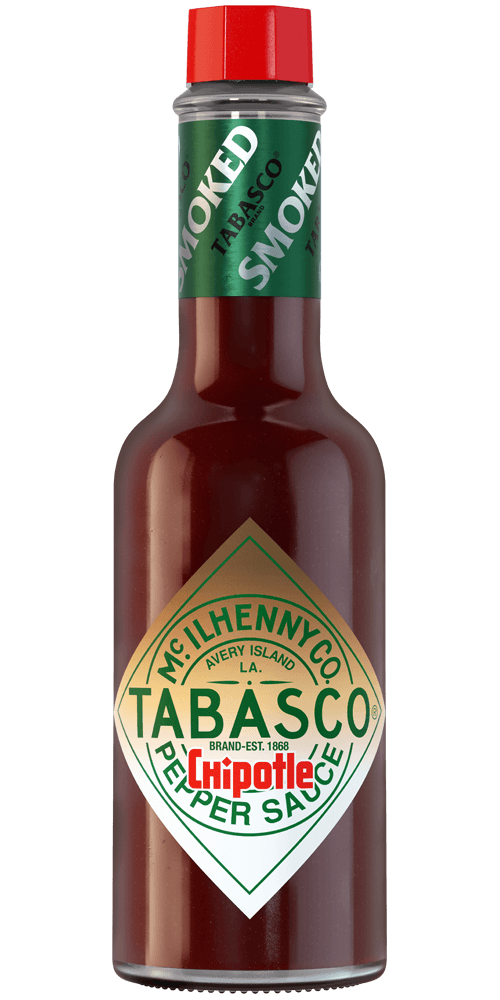 1 1/2 teaspoons
TABASCO® brand Chipotle Pepper Sauce
1 tablespoon butter or margarine
1 cup chopped mushrooms
1/4 cup finely diced onion
1/4 cup shredded Swiss cheese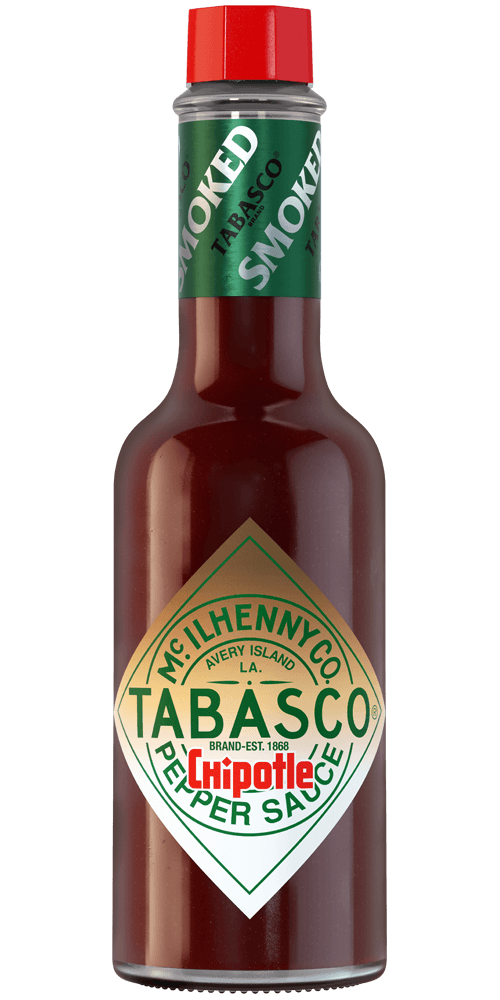 1 1/2 teaspoons
TABASCO® brand Chipotle Pepper Sauce
1 pound ground beef
1 tablespoon Worcestershire sauce
1/2 teaspoon salt
4 hamburger buns, split
Green leaf lettuce (optional)
Tomato slices (optional)
Red onion slices (optional)
Preparation
Prepare filling: Heat butter in 10-inch skillet over medium heat. Add mushrooms and onion; cook until tender, about 5 minutes. Remove from heat; stir in TABASCO® Chipotle Sauce and Swiss cheese.
Prepare burgers: Combine ground beef, Worcestershire sauce, TABASCO® Chipotle Sauce and salt in medium bowl. Divide mixture into 8 equal portions; form into patties no more than 1/2-inch thick. Take one patty and spread some mushroom mixture in center, leaving about 1/2-inch around the edges. Place a second patty on top of mushroom mixture. Press edges together, making one patty. Repeat with remaining mixture.
Grill or pan-fry burgers for about 10 to 15 minutes on each side until no longer pink.
To serve, place burgers in hamburger buns. Add lettuce, and tomato and red onion slices, if desired.
You will need:
Chipotle Sauce
A smoky, flavorful sauce. Pairs well with any BBQ dish.