Smoky Chipotle Queso Fundido
Use TABASCO® Chipotle Sauce for this smoky queso dip recipe that's perfect for game day.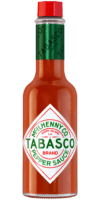 Original Red Sauce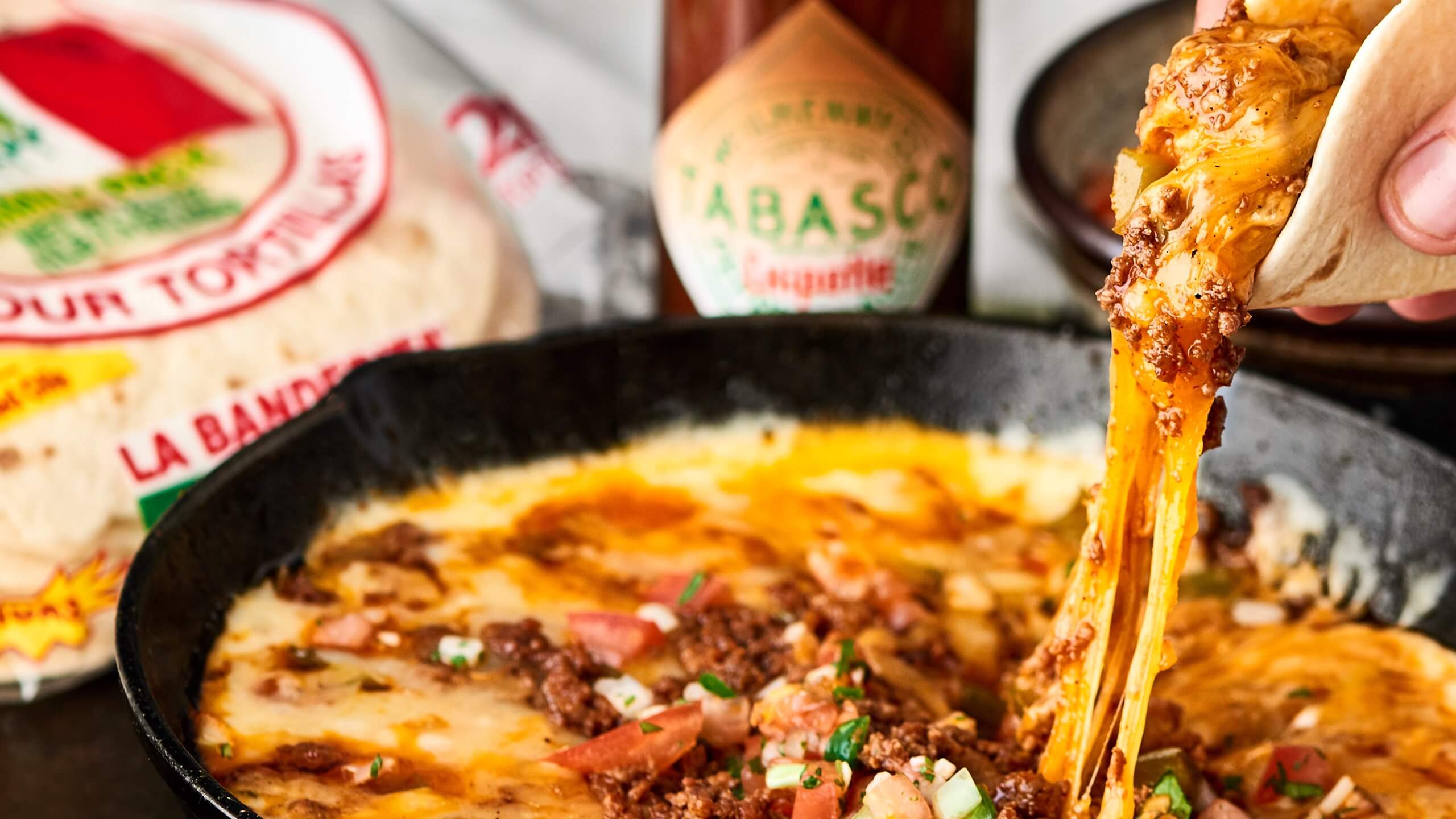 Ingredients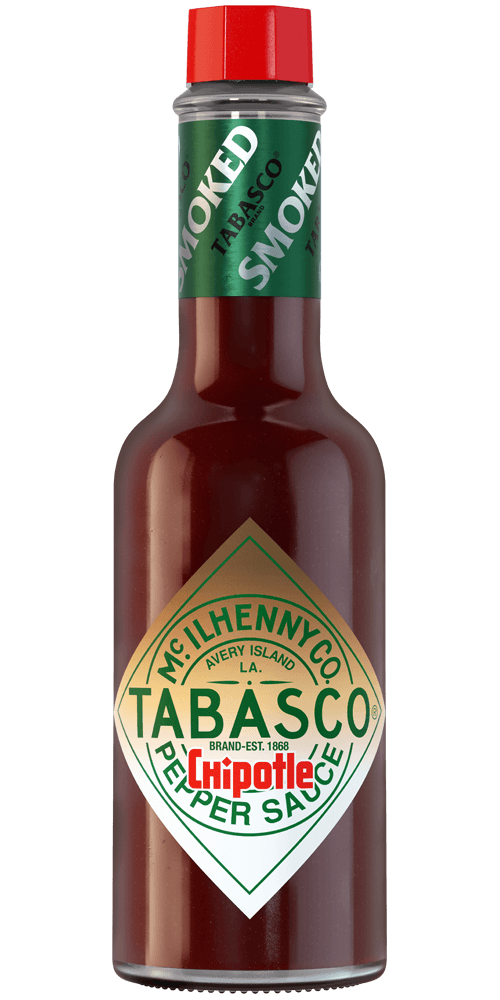 1/4 cup
TABASCO® Chipotle Sauce
8 oz chorizo
1/2 small white onion, diced
1 large green bell pepper, diced
2 cloves garlic, minced or pressed
salt and pepper, to taste
1/4 cup beer
1 (12 oz) block Monterey Jack Cheese, shredded
1 (4 oz) block Sharp Cheddar cheese, shredded
Pico de gallo, for serving
La Banderita Flour Tortillas, warmed according to package directions, for serving
Preparation
Pre-heat oven to 400 degrees F.
Heat a cast iron skillet over medium heat.
Once hot, add in chorizo, and cook, breaking it up as you go, until chorizo has cookedthrough. Remove from skillet and set aside in a small bowl.
To the hot skillet, add in onion, bell pepper, garlic, salt, and pepper.
Cook for 2 minutes.
Stir in TABASCO® Chipotle Sauce and beer and continue cooking until veggies are tender and all the liquid has evaporated.
Turn off heat and stir in chorizo and both cheeses.
Bake in pre-heated oven for 5 minutes.
Top with pico de gallo and serve with warmed tortillas.
You will need:
Original Red Sauce
Our most versatile sauce. Enliven the flavor of any meal.