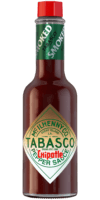 Chipotle Sauce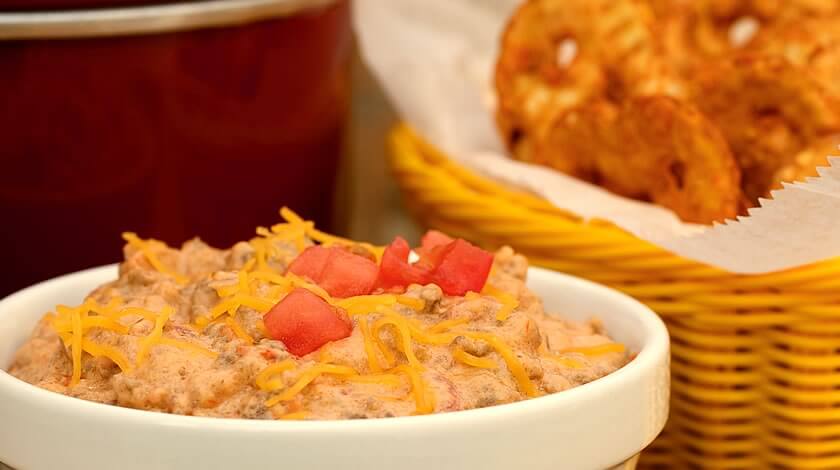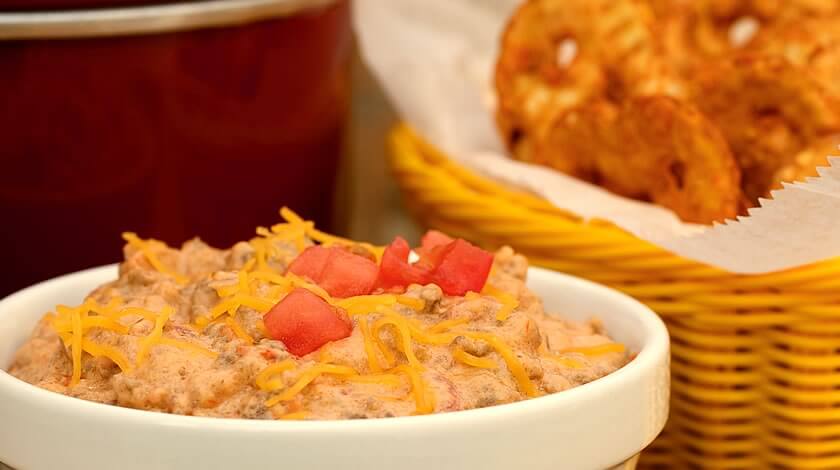 Ingredients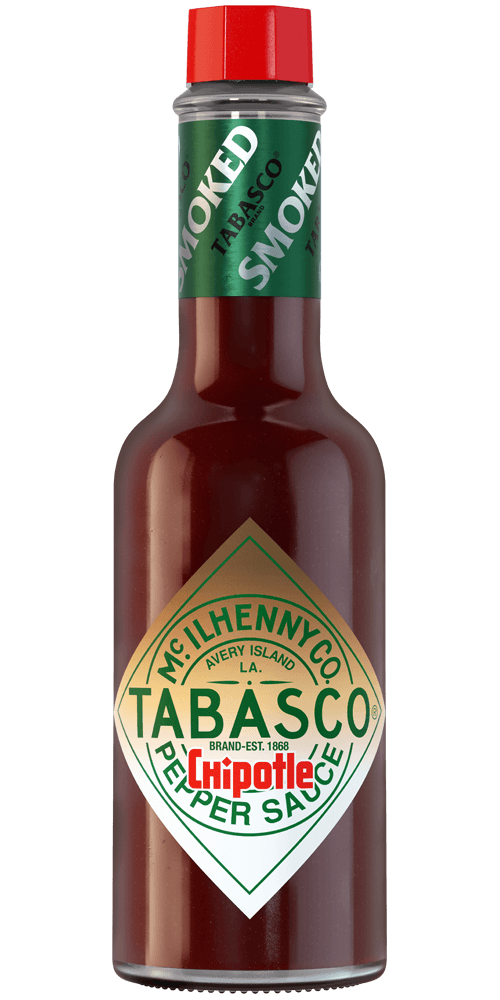 2 tablespoons
TABASCO® brand Chipotle Pepper Sauce
1 pound ground beef
1/2 cup chopped onion
1 (8-ounce) package cream cheese, softened
1 (8-ounce) package shredded sharp Cheddar cheese (2 cups)
1 (14.5-ounce) can diced tomatoes, drained
2 tablespoons ketchup
1/2 teaspoon salt
Pretzels or thick-cut potato chips
1/2 cup shredded sharp Cheddar cheese
1 large tomato, chopped
Preparation
Place ground meat in large skillet over medium heat and break up with a spoon. Once meat begins to brown, add onions and cook until no longer pink. Drain the mixture and transfer to slow cooker. Stir in remaining ingredients and cook on low for 2 to 3 hours, stirring occasionally. Garnish with cheese and fresh chopped tomato.
Best served with pretzels and thick-cut potato chips. Also a perfect topper for potato skins!
You will need:
Chipotle Sauce
A smoky, flavorful sauce. Pairs well with any BBQ dish.