Smoky Beef and Bacon Chili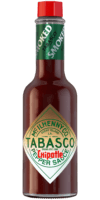 Chipotle Sauce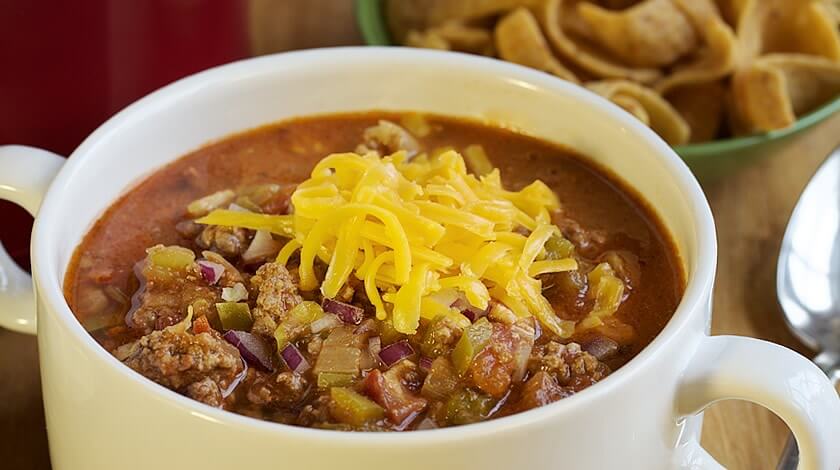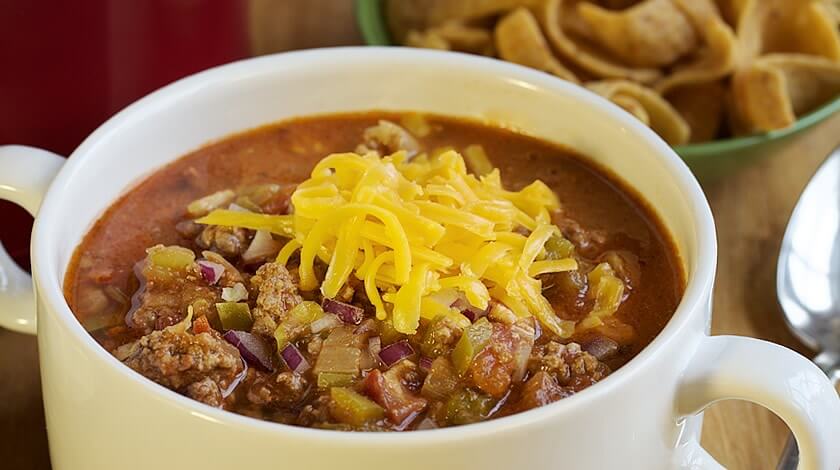 Ingredients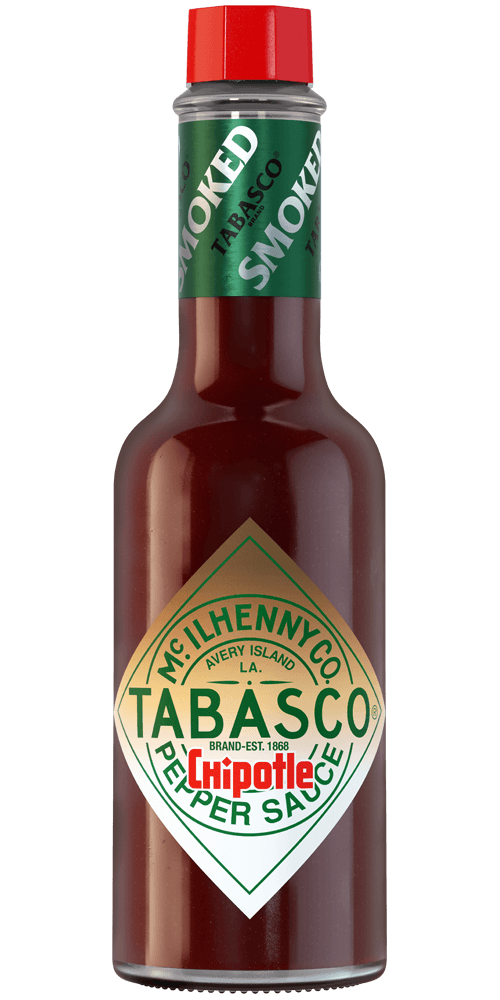 3 tablespoons
TABASCO® brand Chipotle Pepper Sauce
6 slices bacon, chopped
4 cloves garlic, minced
2 cups chopped onion
2 cups chopped green bell pepper
2 cups chopped celery
2 1/2 pounds ground beef
6 medium tomatoes, chopped
3 cups tomato sauce
4 cups chicken stock
2 1/2 teaspoons salt
1 teaspoon black pepper
2 teaspoons chili powder
2 teaspoons ground cumin
2 teaspoons dried oregano, crushed
1 teaspoon sweet paprika
1 tablespoon brown sugar
2 cups shredded Cheddar cheese
1 small red onion, finely chopped
1 cup sour cream
Preparation
Brown bacon in a large, heavy stockpot over medium-high heat. Add the garlic, onion and bell pepper. Cook until tender, about 15 minutes. Add the celery and continue cooking for another 2-3 minutes. Add the ground beef and brown. Stir in all remaining ingredients. Mix well.
Transfer to a slow cooker. Cook on high heat for 3-4 hours.
Garnish with Cheddar cheese, onion and sour cream, if desired.
You will need:
Chipotle Sauce
A smoky, flavorful sauce. Pairs well with any BBQ dish.