Smokehouse Burger with Peppered Bacon and Cheddar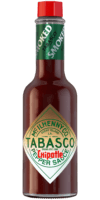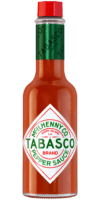 Chipotle Sauce, Original Red Sauce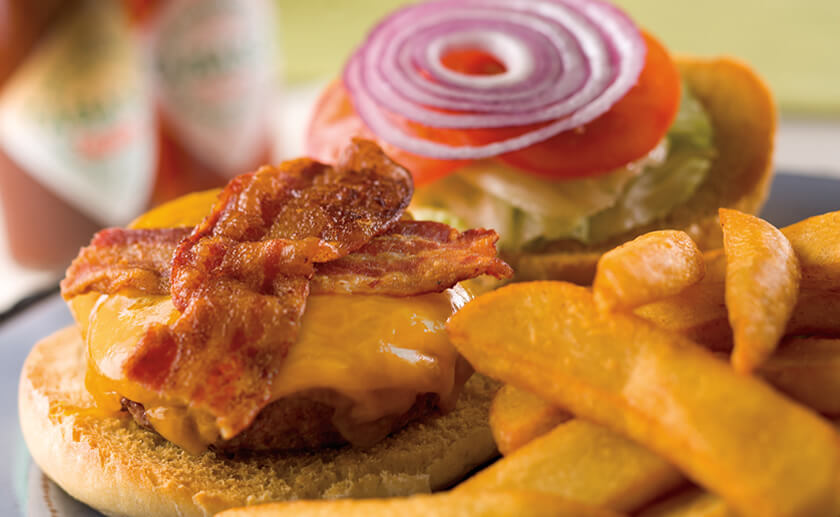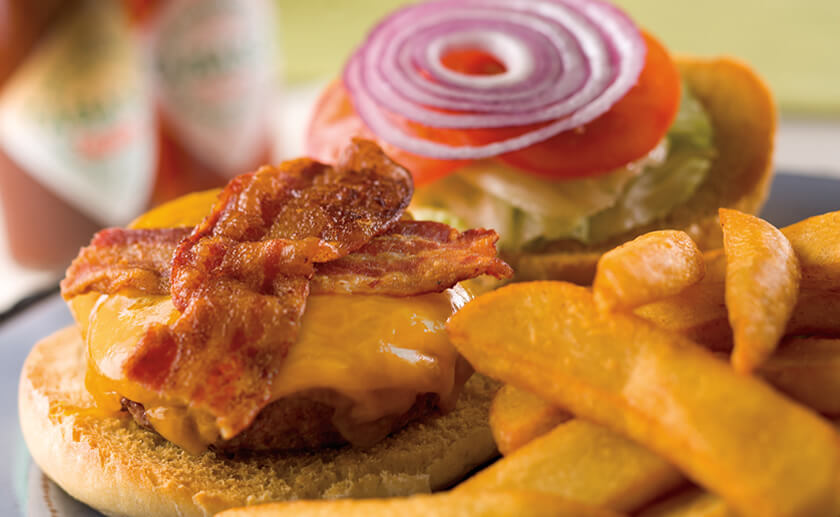 Ingredients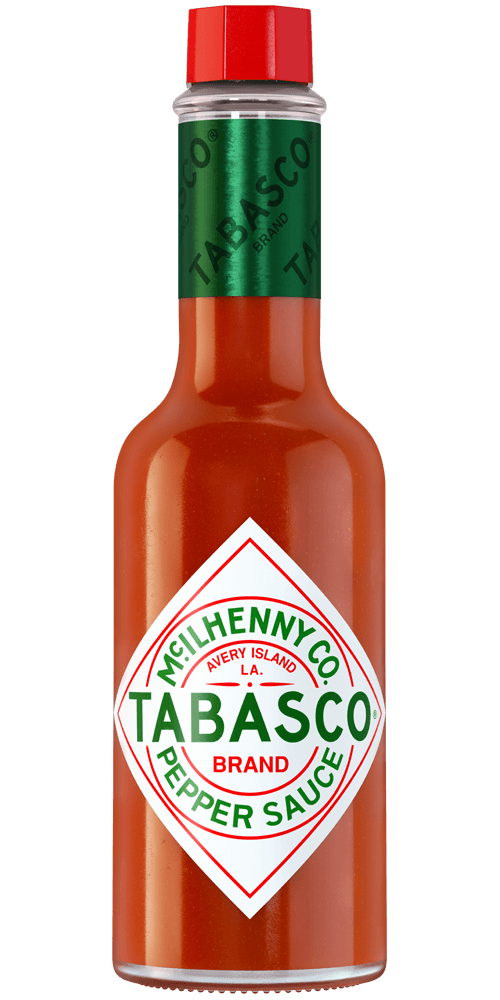 1 tablespoon
TABASCO® brand Original Red Sauce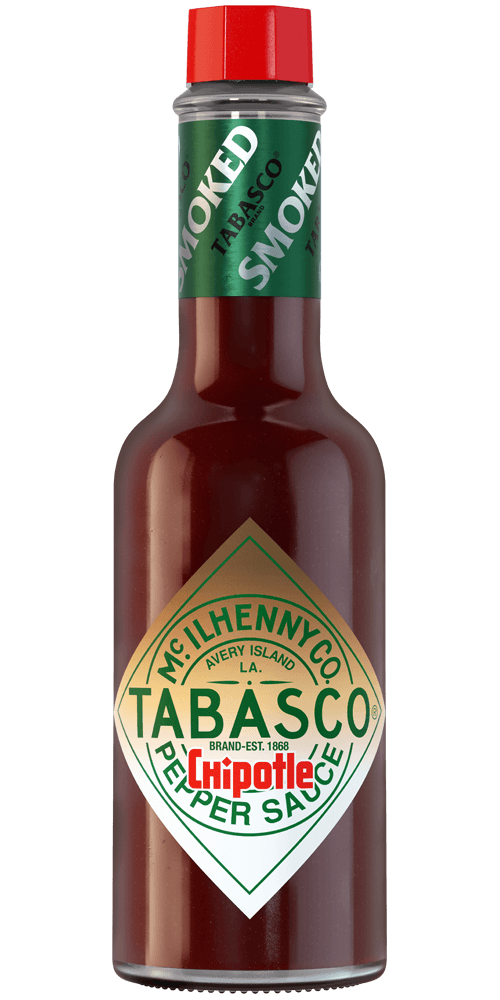 2 tablespoons
TABASCO® brand Chipotle Pepper Sauce
1 1/2 pounds ground beef
1 teaspoon salt
1/2 teaspoon pepper
8 slices bacon
4 ounces Cheddar cheese
4 hamburger rolls
Preparation
Heat oven to 400°F. Place bacon slices on a rack positioned over a baking pan and brush generously with TABASCO® Chipotle Sauce. Bake for 8 minutes, flip, baste again, and bake until crisp about 8 more minutes.
Combine beef, salt and pepper. Form into 4 patties and grill or broil to desired doneness. About 5 minutes per side for medium. Baste burgers with TABASCO® Original Red Sauce and top with cheese. Serve burgers with melted cheese topped with bacon on rolls.
You will need:
Chipotle Sauce
A smoky, flavorful sauce. Pairs well with any BBQ dish.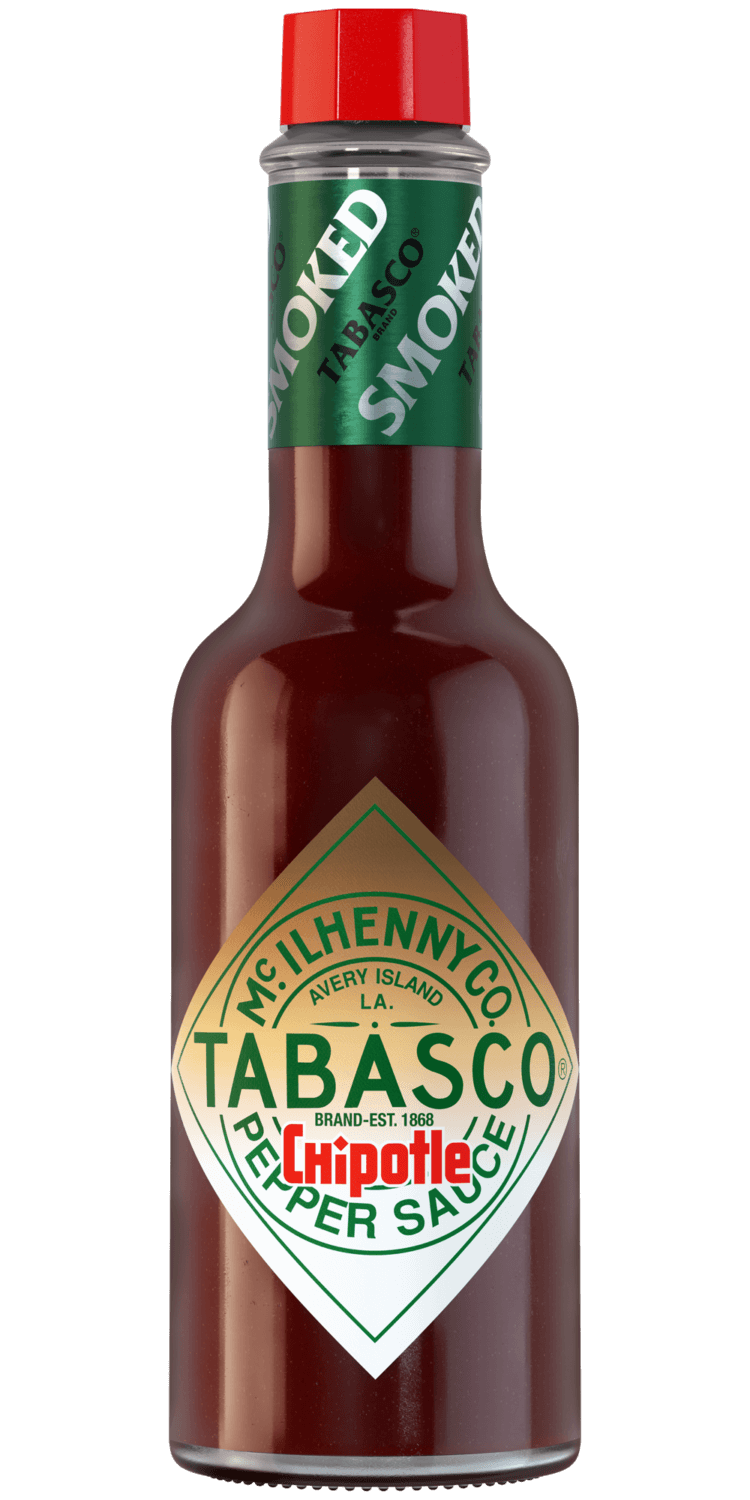 You will need:
Original Red Sauce
Our most versatile sauce. Enliven the flavor of any meal.