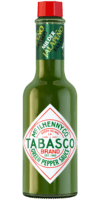 Green Jalapeño Sauce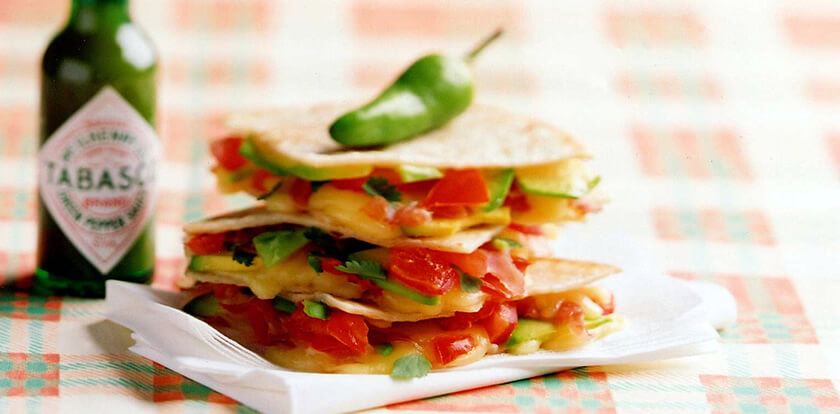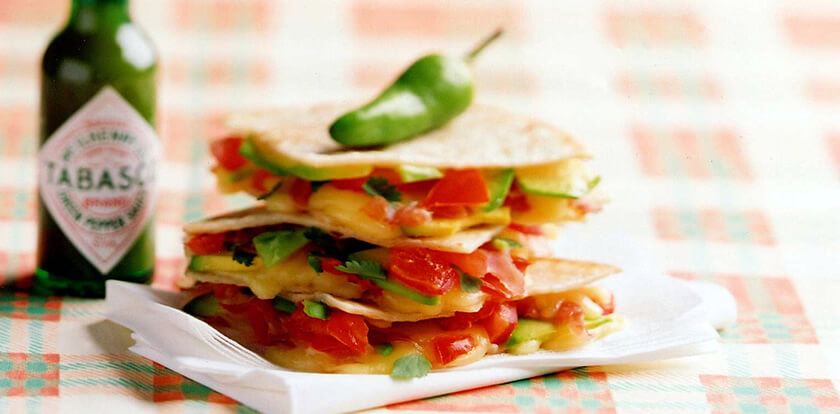 Ingredients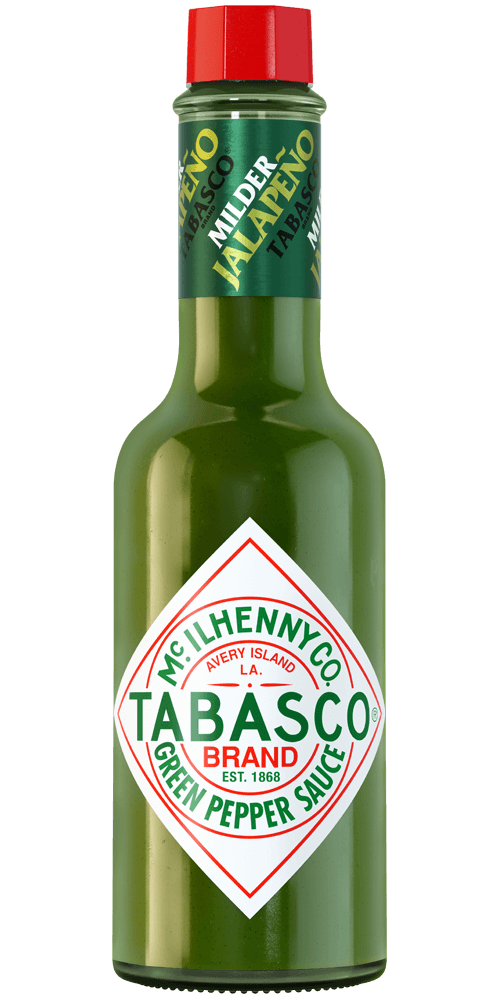 6 teaspoons
TABASCO® brand Green Jalapeño Pepper Sauce
, divided
12 flour tortillas
2 cups shredded Monterey Jack cheese
6 thin slices of ham, cut into 1/2-inch strips
2 ripe avocados, peeled and sliced
1/3 cup chopped tomato
1/4 cup chopped cilantro
Preparation
Spread about 1/2 teaspoon TABASCO® Green Sauce over each of 6 tortillas and sprinkle them with half of the cheese. Layer on ham strips, avocado slices, chopped tomato, cilantro and remaining cheese.
Spread one side of remaining 6 tortillas with remaining TABASCO® Green Sauce and place sauce side down on layered tortillas, forming sandwiches (sincronizadas).
On a griddle or in a medium skillet, cook sincronizadas one at a time over medium heat until tortillas are crisp and lightly browned on each side and cheese is melted. Remove to a platter, cut into wedges and serve with additional TABASCO® Green Sauce, if desired.
You will need:
Green Jalapeño Sauce
Mild jalapeño flavor. Pairs well with dips and Mexican cuisine.