Shrimp Tacos with Cabbage
*Sour cream mixed with 2 tablespoons milk or cream may be substituted for crema Mexicana.

Nutritional information per serving: 254 Calories, 21 g protein, 29 g carbohydrate, 7 g fat, 154 mg cholesterol, 782 mg sodium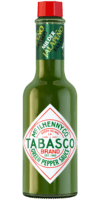 Green Jalapeño Sauce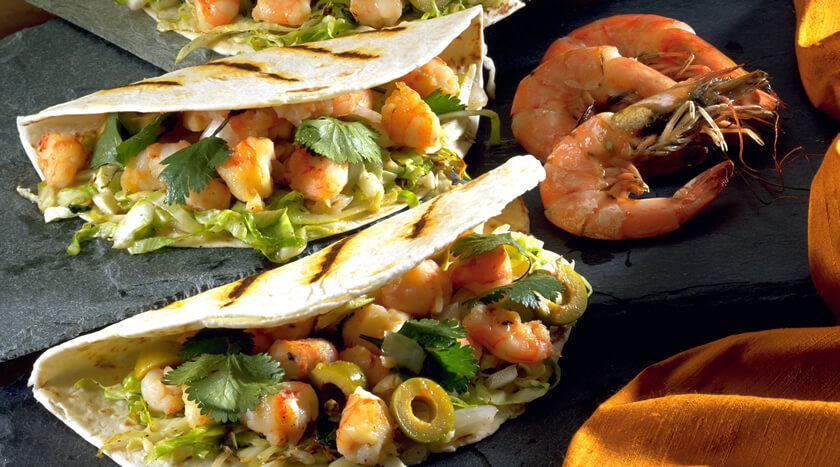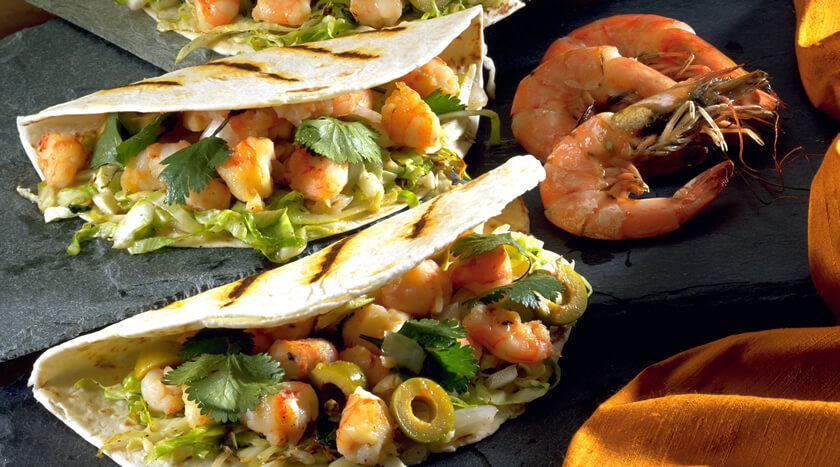 Ingredients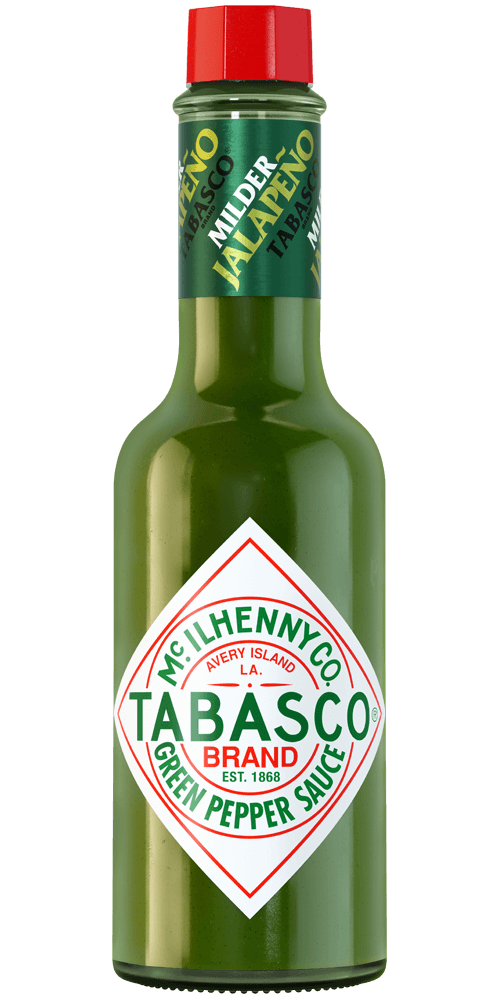 2 tablespoons
TABASCO® brand Green Jalapeño Pepper Sauce
, divided
1 pound shrimp, cooked, peeled, deveined, and coarsely chopped
1 large tomato, seeded and diced
1/2 cup chopped onion
1/2 cup chopped pimento-stuffed green olives
1/2 pound cabbage, finely chopped
1/2 cup crema Mexicana (Mexican-style whipping cream)*
3 tablespoons finely chopped cilantro
1/2 teaspoon salt
12 corn tortillas
Preparation
Combine shrimp, tomato, onion, olives, and 1 tablespoon of the TABASCO® Green Sauce in a medium bowl; toss well.
In a separate bowl, combine cabbage, crema Mexicana, cilantro, remaining 1 tablespoon TABASCO® Green Sauce, and salt; toss well.
To serve, place a small amount of shrimp mixture in the center of each tortilla and top with 2 tablespoons cabbage mixture; fold tortillas over filling to form tacos. Serve immediately.
You will need:
Green Jalapeño Sauce
Mild jalapeño flavor. Pairs well with dips and Mexican cuisine.