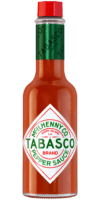 Original Red Sauce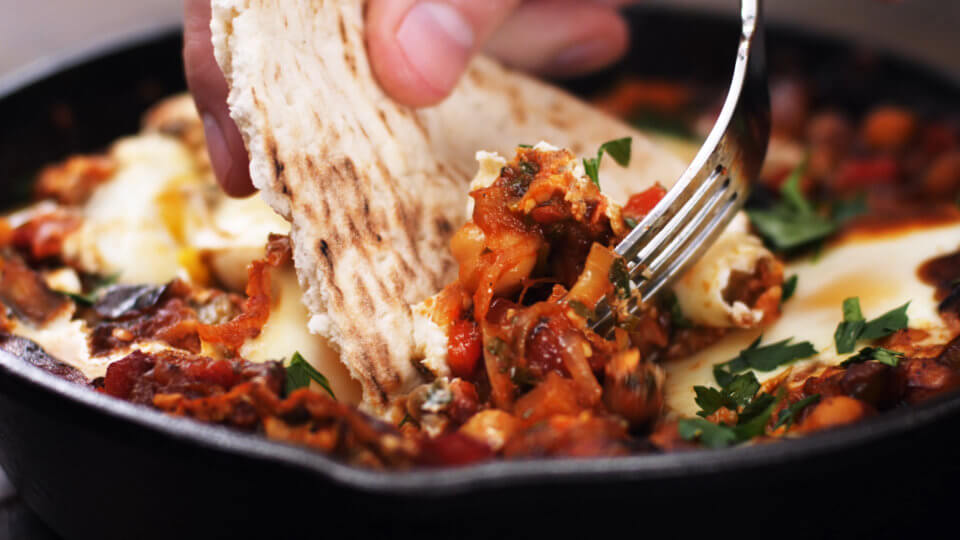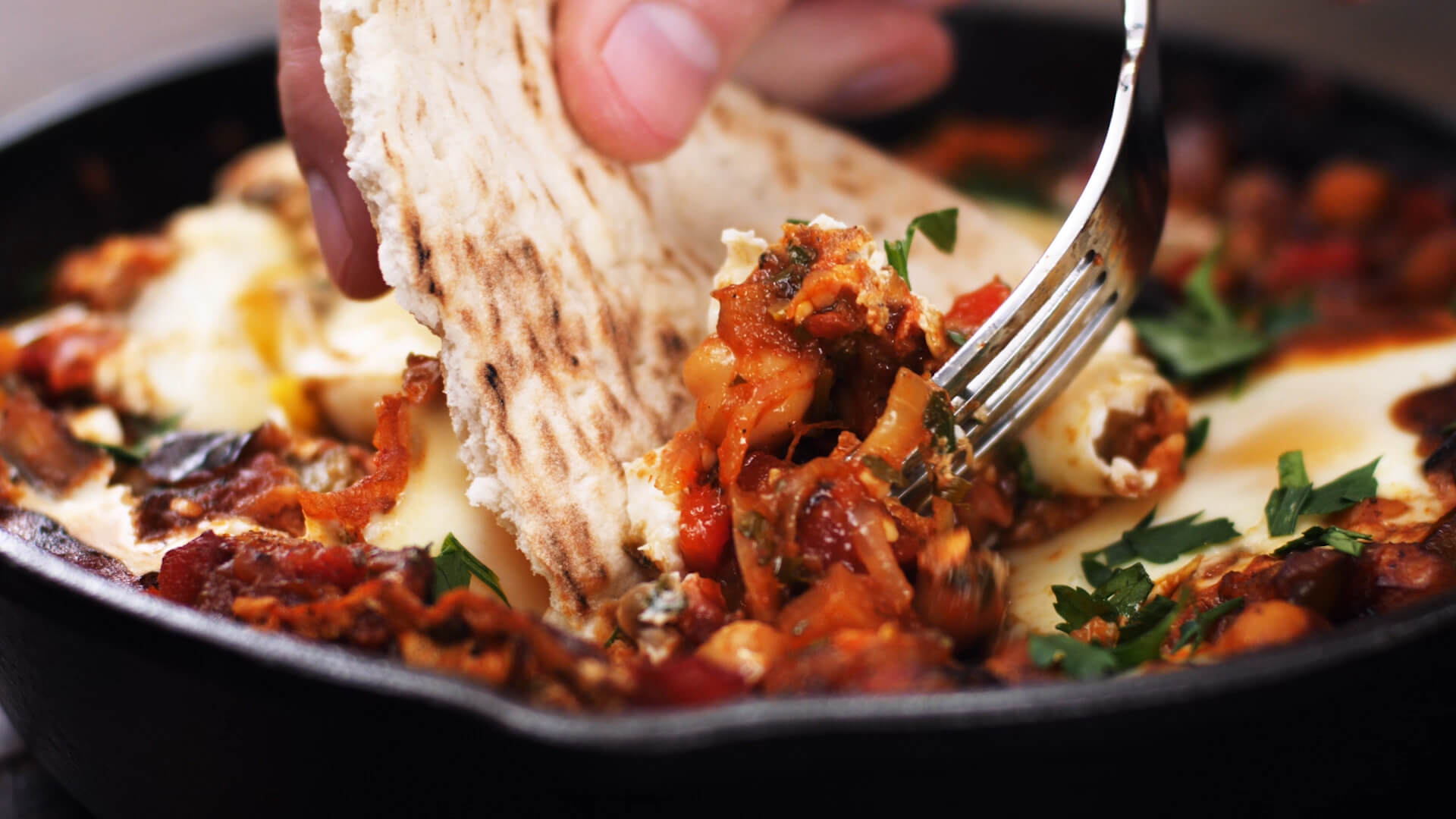 Ingredients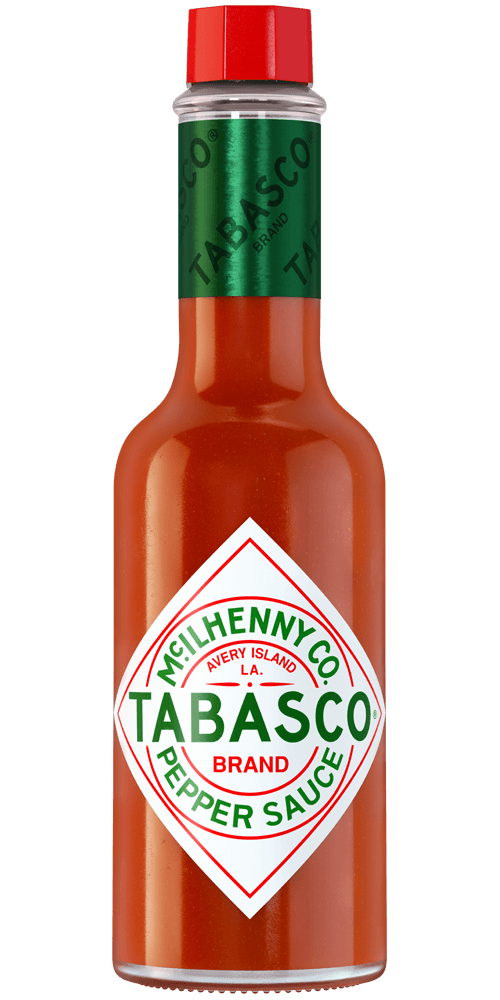 1 ½ tbsp
Tabasco® Original Red Sauce
1 tbsp olive oil
1 large onion, thinly sliced
1 red pepper, diced
1 small eggplant, diced
1 green pepper, diced
2 cloves of garlic, finely chopped
1 tsp smoked paprika
½ tsp cumin seeds
1 x 14 oz can chopped tomatoes
1 x 14 oz can chickpeas
½ small bunch fresh cilantro, roughly chopped
½ small bunch fresh flat leaf parsley, roughly chopped
4 eggs
Salt
Freshly ground black pepper
Preparation
Heat the olive oil in a large oven-proof pan.
Add the onions, peppers and eggplant, season with salt and pepper.
Cook on medium heat until just softened, then add the garlic, cumin and paprika.
Stir in the tomatoes, chickpeas and Tabasco® Sauce.
Simmer for 10 minutes, uncovered, until reduced a little.
Stir in the fresh chopped cilantro and half the flat leaf parsley.
Make 4 small wells in the sauce. Break an egg into each well.
Place the pan into the oven and bake until the eggs are cooked.
Garnish with the remaining parsley.
You will need:
Original Red Sauce
Our most versatile sauce. Enliven the flavor of any meal.