Scrambled Egg Enfrijoladas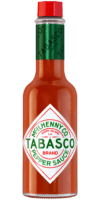 Original Red Sauce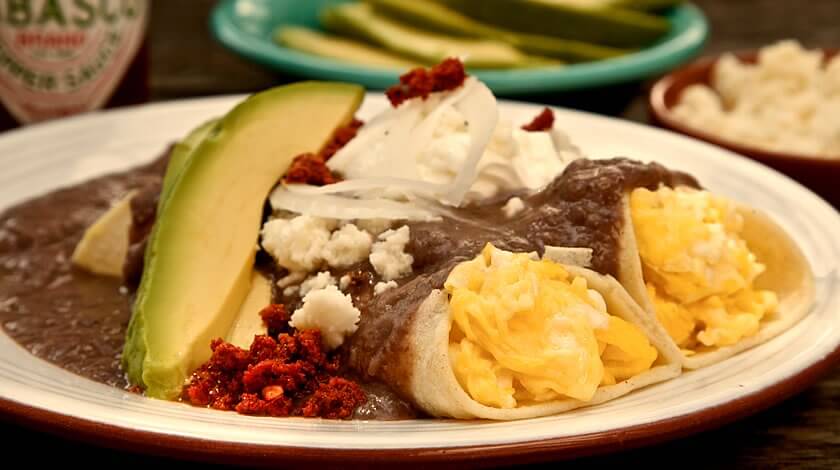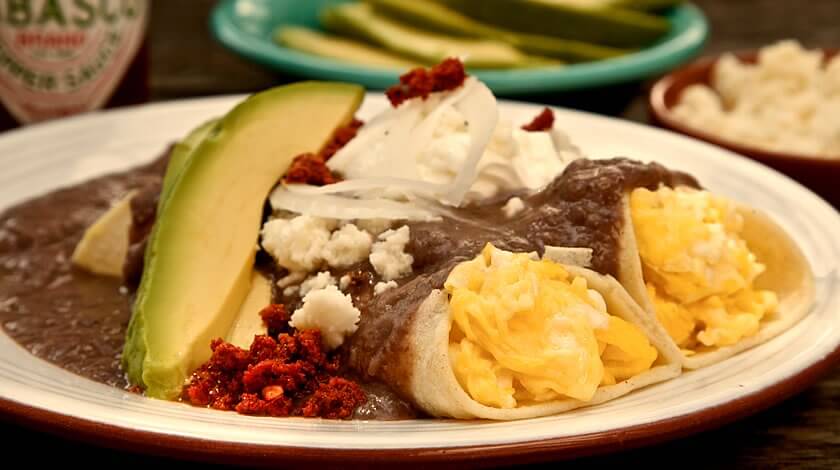 Ingredients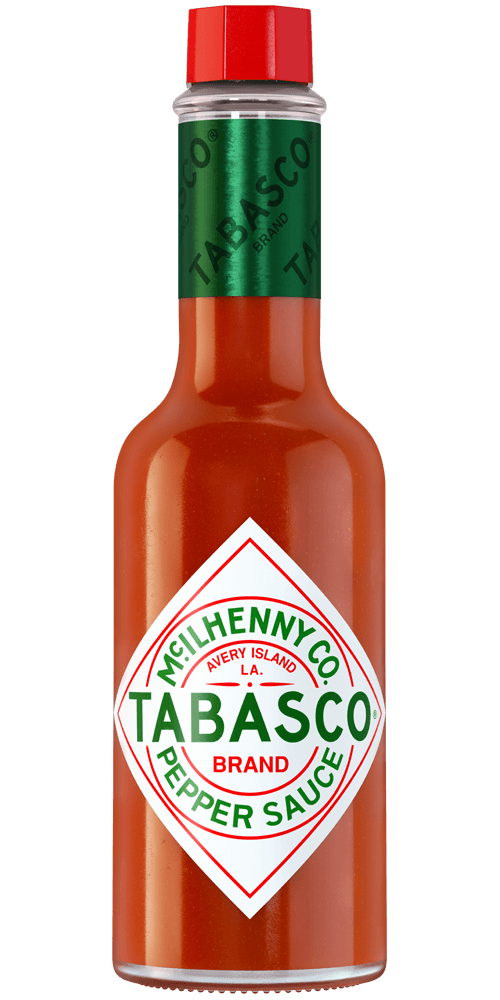 2 teaspoons
TABASCO® brand Original Red Sauce
1 tablespoon vegetable oil
1/2 cup chopped white onion
2 cloves garlic, minced
3 cups beans (cooked or canned, pinto or black)
2 1/4 cups chicken stock, preferably homemade or reduced-sodium canned or boxed
Salt to taste
10 eggs
1/2 cup vegetable oil
12 corn tortillas
1/2 cup Ranchero cheese, crumbled
1/2 cup Mexican crema
1/4 white onion, thinly sliced
1 or 2 avocados, sliced
1 (6-ounce) piece chorizo, crumbled into small pieces and well cooked
Preparation
Heat oil in large frying pan. Add onion and garlic, and sauté for 5 minutes. Add beans, TABASCO® Sauce, stock and salt. Cook another 5 minutes. Transfer to a blender jar and puree until smooth.
Cook scrambled eggs. Set aside.
Pour oil into a medium frying pan over medium-high heat. When hot, using tongs, quickly pass the tortillas through the hot oil to coat them. Drain on a paper towel.
Fill each tortilla with approximately 2 tablespoons of scrambled egg and tightly roll up. Place tortillas in a shallow serving dish and cover with bean sauce. Garnish with cheese, crema, onion, avocado and optional chorizo.
You will need:
Original Red Sauce
Our most versatile sauce. Enliven the flavor of any meal.