Santa Fe Western Omelet Tacos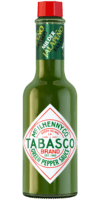 Green Jalapeño Sauce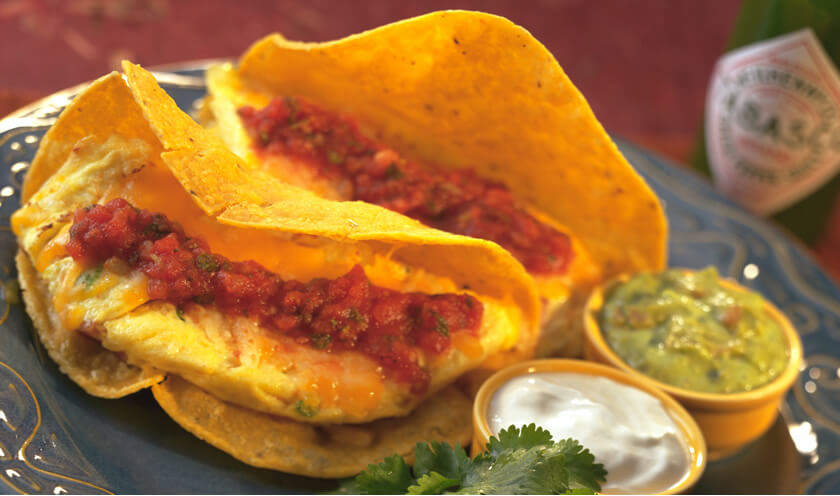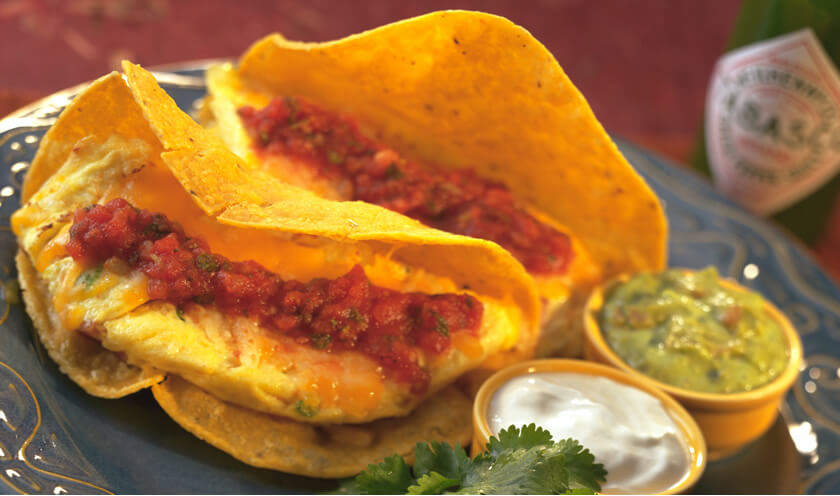 Ingredients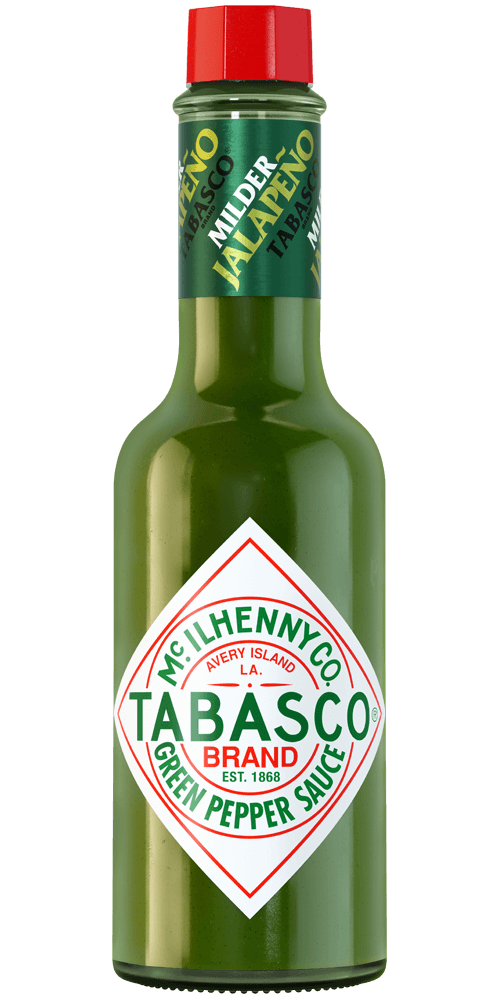 3 tablespoons
TABASCO® brand Green Jalapeño Pepper Sauce
Vegetable oil for deep-frying
5 (8-inch) corn tortillas, cut in half
15 large eggs
1/4 cup half-and-half
10 tablespoons olive oil, divided
1 cup diced smoked ham
1 cup diced red bell peppers
1 cup diced onion
1 cup diced, seeded tomatoes
1 cup shredded Cheddar cheese
1/2 cup sliced green onions
Preparation
Heat vegetable oil to 375°F in a deep fryer or skillet; add tortillas a few at a time and fry until golden brown. Drain on paper towels and keep warm.
Combine eggs, half-and-half, and TABASCO® Green Sauce in a large bowl and beat until combined.
Heat 2 tablespoons of the olive oil in an 8-inch skillet over medium-high heat. Add 2 tablespoons each of ham, bell pepper, onion, and tomatoes and cook 1 minute; stir in 1/2 cup egg mixture. Cook until set, then flip.
Sprinkle omelet with 2 tablespoons cheese and fold in half. Place one fried tortilla half on a plate and top with omelet; place another tortilla half on top. Repeat process with remaining ingredients. Serve omelets with sour cream and guacamole and sprinkle with green onions.
You will need:
Green Jalapeño Sauce
Mild jalapeño flavor. Pairs well with dips and Mexican cuisine.