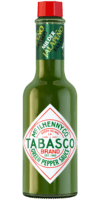 Green Jalapeño Sauce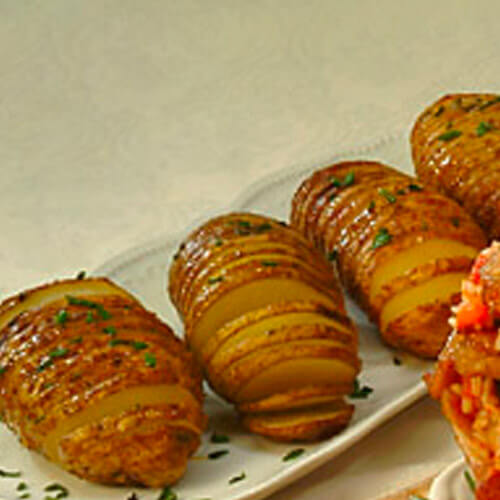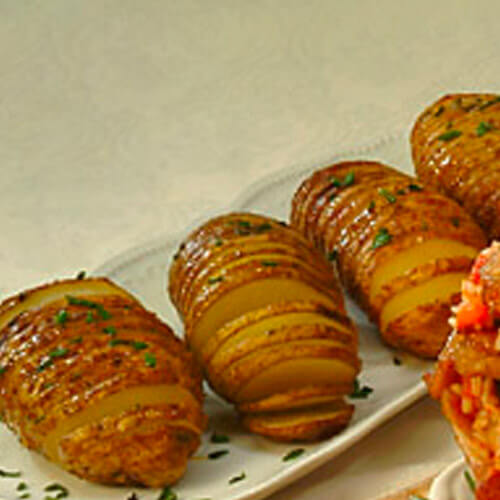 Ingredients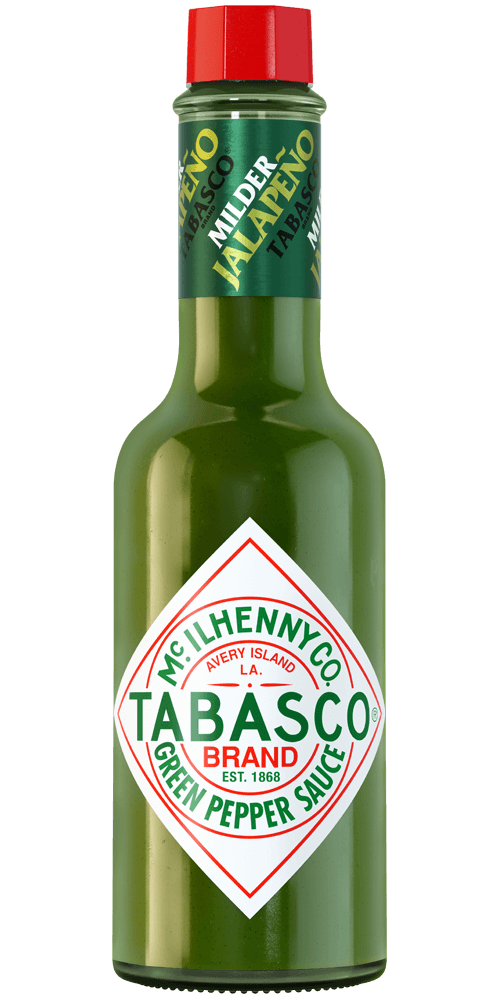 2 tablespoons
TABASCO® brand Green Jalapeño Pepper Sauce
3 tablespoons butter or margarine, melted
1 clove garlic, crushed
1/2 teaspoon salt
6 medium baking potatoes
1 tablespoon snipped fresh chives
Preparation
Preheat oven to 400°F.
Combine butter, TABASCO® Green Sauce, garlic and salt in small bowl.
Cut each potato crosswise into 1/4-inch thick slices, being careful not to cut all the way through. Place on 13"x9" baking pan. Brush potatoes with butter mixture. Bake 1 hour or until potatoes are fanned out and golden, brushing occasionally with butter. Sprinkle with chives.
You will need:
Green Jalapeño Sauce
Mild jalapeño flavor. Pairs well with dips and Mexican cuisine.