Roasted Pork Tacos with Raw Tomatillo Chile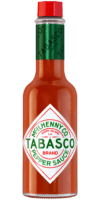 Original Red Sauce
Ingredients
1 pound tomatillos, husks removed and discarded
2 serrano chile peppers, stems removed
1 habanero chile pepper, stem removed
4 cloves garlic, peeled
Juice from 4 limes
1 bunch cilantro, chopped
1 tablespoon kosher salt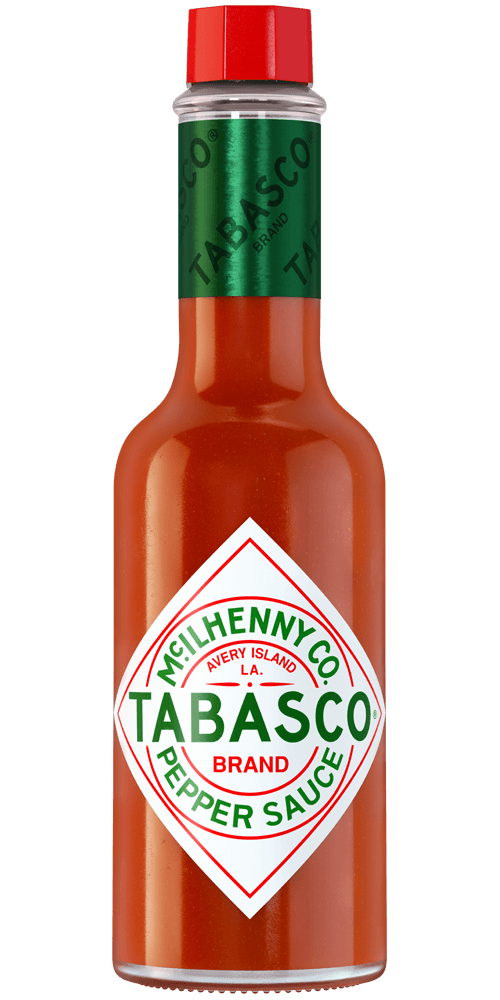 1 cup
TABASCO® Original Red Sauce
1 cup water
3/4 cup kosher salt
1 cup brown sugar
1 tablespoon black peppercorns
1/2 tablespoon wasabi powder
3 cups ice
2 pounds pork shoulder, cut into 2-3-inch chunks
1 bay leaf
12 corn tortillas
1 tablespoon butter, melted
1 medium red onion, thinly sliced
2 bunches cilantro, chopped
Preparation
Raw Tomatillo Chile
In a food processor, add all ingredients and process on high for about 1 minute. Taste and adjust salt if needed. Place in tightly sealed container and refrigerate. Use within 1 day.
Roasted Pork
In a saucepan, combine TABASCO® Sauce and water, and heat on high until bubbling hot.
In a large, heatproof container with a lid, add salt, sugar, black peppercorns and wasabi powder. Pour the hot TABASCO® Sauce mixture into the container and whisk to dissolve the sugar and salt.
Let stand for 30 minutes at room temperature for flavor to develop.
Add ice to the container and mix until most of the ice is melted.
Add in the pork shoulder, making sure that the meat is completely covered by the liquid. Cover with lid and refrigerate for 2 hours. Do not allow refrigeration time to exceed 2 hours.
Preheat oven to 325 degrees.
After marinating, rinse the pork well under cold water twice before cooking.
Lay out a sheet of plastic wrap large enough to cover the pork. Place and completely wrap the marinated pork. Repeat a few times to ensure the pork is fully sealed.
Lay out a sheet of aluminum foil and wrap the pork again until sealed. This will keep the pork juicy while cooking.
Place in a large baking dish and roast for 4 hours.
Remove the baking dish from the oven and unwrap the roasted pork, letting the juices fall back into the dish. Place the pork in a large bowl and shred into smaller, bitesize pieces.
Serving Suggestion
Over medium heat, warm corn tortillas and brush with a little melted butter.
Assemble tacos immediately with a helping of roasted pork and Raw Tomatillo Chile to taste. Garnish with red onion and cilantro.
You will need:
Original Red Sauce
Our most versatile sauce. Enliven the flavor of any meal.