Red-Hot Cold Noodles
Created by Chef Ivan Orkin of Ivan Ramen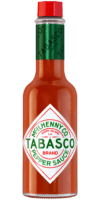 Original Red Sauce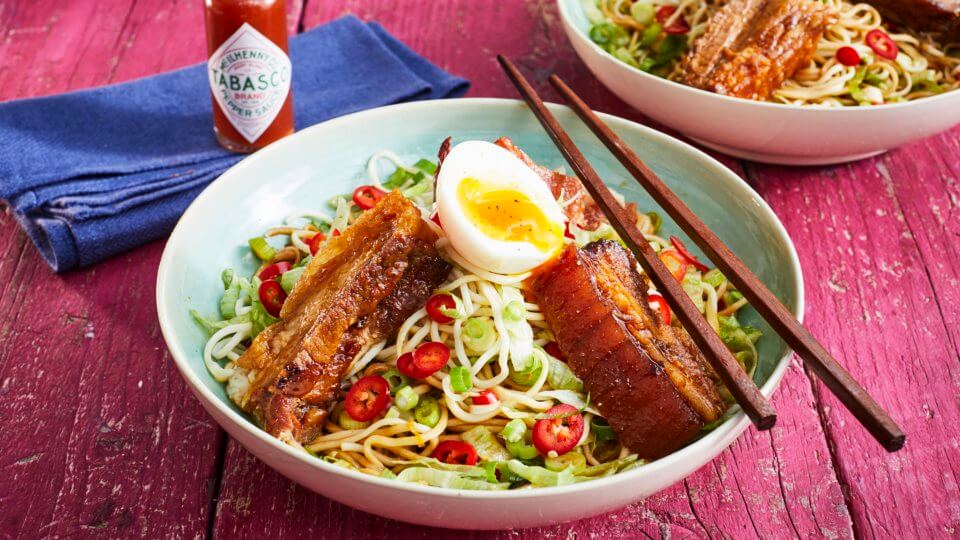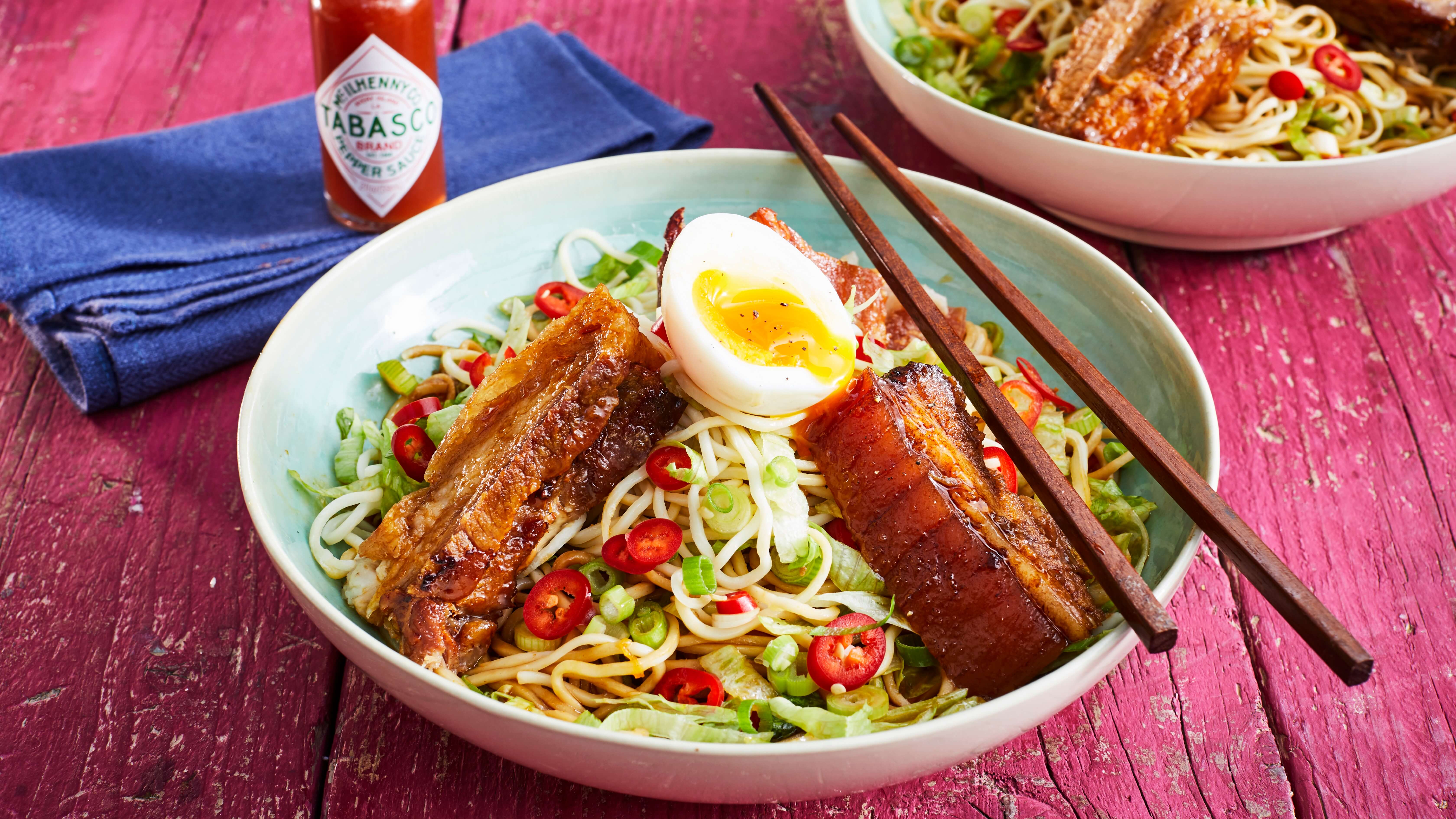 Preparation
For TABASCO® Cold Noodle Sauce
Combine the vinegar, soy sauce, sake, mirin, and garlic, and simmer for 5 minutes. Turn off the heat.
Mix in the remaining sauce ingredients and cool in the refrigerator until ready to use. This lasts for 3 weeks in the fridge.
For TABASCO® Soy Glaze
In a saucepan, add soy sauce and heat to a boil. Boil for about a minute to reduce it by half. Add the TABASCO® Sauce and heat until very hot, but not boiling, about 2 minutes. Turn off the heat and whisk in the butter until melted. Keep warm.
To glaze meats or vegetables, add the cooked meats or vegetables to a sauté pan and add enough glaze to barely coat the meat. Heat pan to medium-high until the glaze has absorbed onto the meat and it becomes slightly caramelized. Keep warm.
Serving Suggestion
Mix together the chilled noodles*, Fresno chilis, shredded lettuce, scallions, and the TABASCO® Cold Noodle Sauce. Divide evenly between 4 bowls. Top with the glazed pork. Carefully slice the eggs with a very thin knife or a piece of fishing line and place half an egg on each bowl of noodles. Enjoy!
*You can find fresh ramen noodles (Sun Brand) in Whole Foods Markets, or explore a local Chinatown or Asian market. If you cannot find fresh ramen noodles, choose dry ramen noodles, cook quickly, chill well, and drain. Do not use any seasoning packets that may come with these noodles.
You will need:
Original Red Sauce
Our most versatile sauce. Enliven the flavor of any meal.