Red Beans and Rice on Monday
Red beans and rice became a traditional dish on Mondays in New Orleans because it made use of the ham bone left over from Sunday dinner. Monday was typically wash day, and the beans could be simmered for a long time on the back of the stove while the laundry was being done.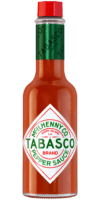 Original Red Sauce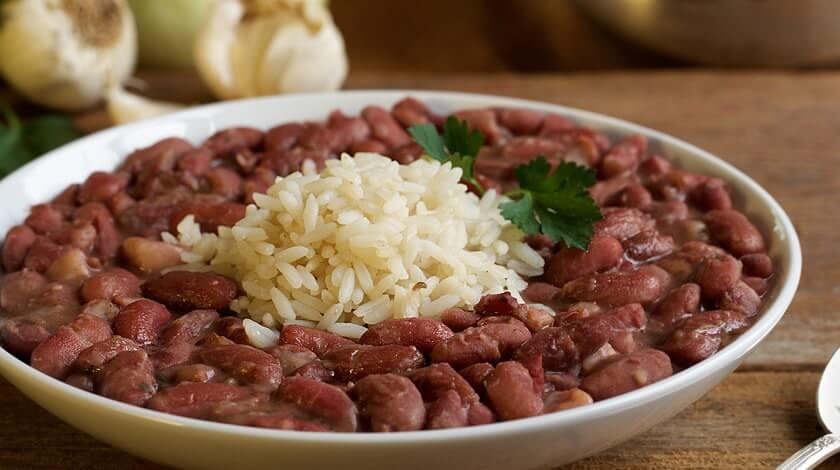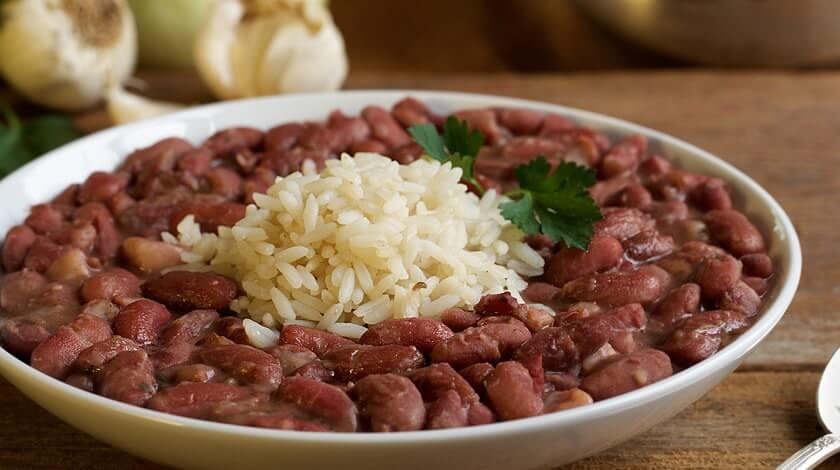 Ingredients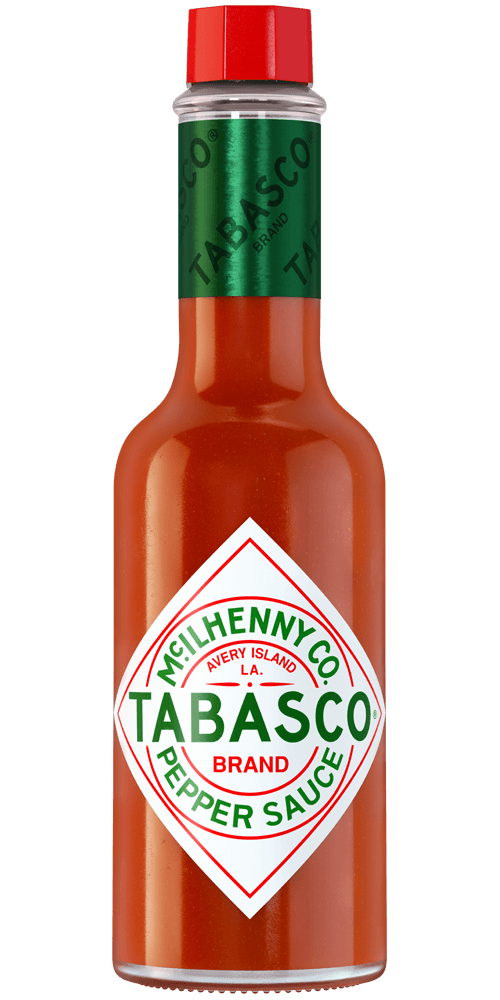 2 teaspoons
TABASCO® brand Original Red Sauce
1 pound dried red beans, sorted and rinsed
Water
1/2 pound lean salt pork, bacon, or ham, diced
1 tablespoon olive oil
1 cup chopped onion
1 garlic clove, minced
2 tablespoons chopped fresh parsley
3/4 teaspoon salt
Hot cooked rice
Preparation
Place beans in a large saucepan or Dutch oven and add enough water to cover beans by 1 to 2 inches; cover and soak overnight. Drain beans and cover with fresh water. Add salt pork and bring to a low boil; reduce heat to simmer, cover, and cook 15 minutes.
Meanwhile, heat oil in a medium skillet over medium heat; add onion and garlic and cook 3 minutes or until golden. Add mixture to beans along with the parsley, salt, and TABASCO® Sauce. Cover and simmer 1 1/2 to 1 3/4 hours longer, or until beans are tender enough to mash easily with a fork. Add hot water as needed to keep beans covered, and stir occasionally. When the beans are done they will have soaked up most of the liquid. Check seasoning and serve over rice.
You will need:
Original Red Sauce
Our most versatile sauce. Enliven the flavor of any meal.