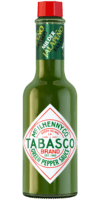 Green Jalapeño Sauce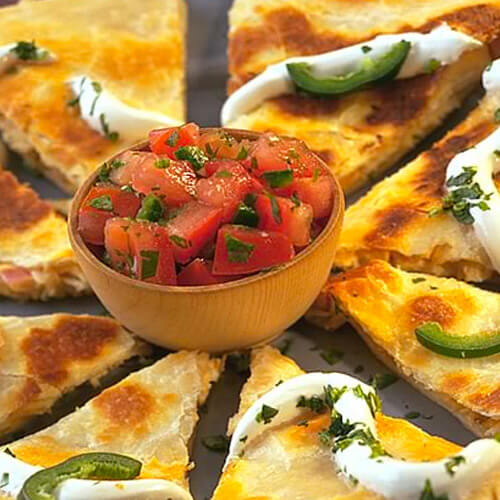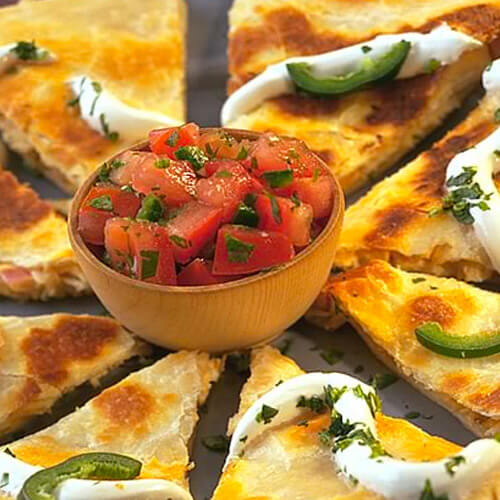 Ingredients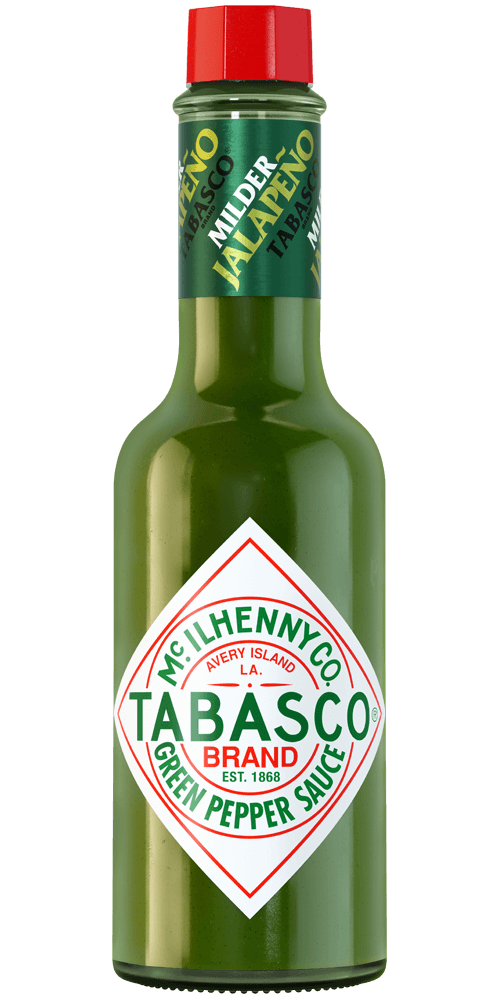 3 tablespoons
TABASCO® brand Green Jalapeño Pepper Sauce
1 (16-ounce) can refried beans
8 (6-inch) flour tortillas
1 red bell pepper, finely chopped
1/4 cup chopped cilantro or parsley
8 ounces (2 cups) shredded Monterey Jack or Cheddar cheese
Preparation
Preheat oven to 450°F. Combine refried beans and TABASCO® Green Sauce in a bowl and mix well. Spread bean mixture over 4 tortillas and sprinkle with bell pepper, cilantro and cheese; top each with remaining tortillas. Place tortillas on 2 large cookie sheets and bake 5 minutes or until cheese melts and tortillas are golden around edges. To serve, cut each quesadilla into quarters.
You will need:
Green Jalapeño Sauce
Mild jalapeño flavor. Pairs well with dips and Mexican cuisine.