Purple, Gold and Green Salad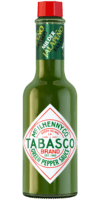 Green Jalapeño Sauce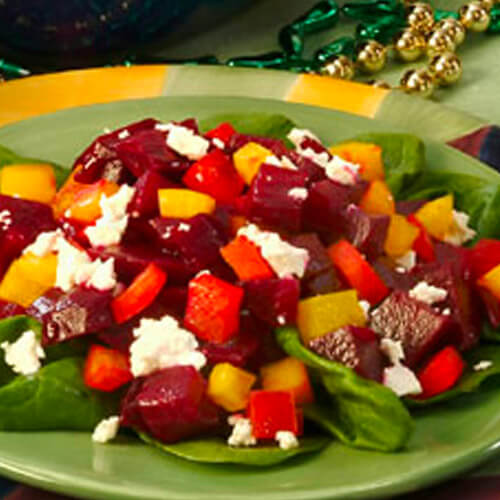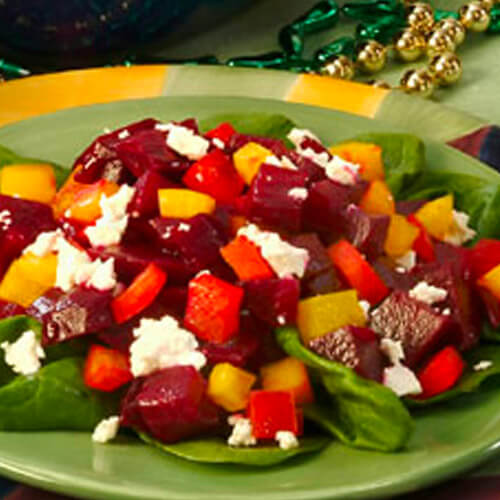 Ingredients
2 bunches (about 2 pounds) fresh beets
1 red bell pepper, seeded and diced
1 yellow bell pepper, seeded and diced
4 cups fresh spinach leaves or salad greens
1/3 cup crumbled feta cheese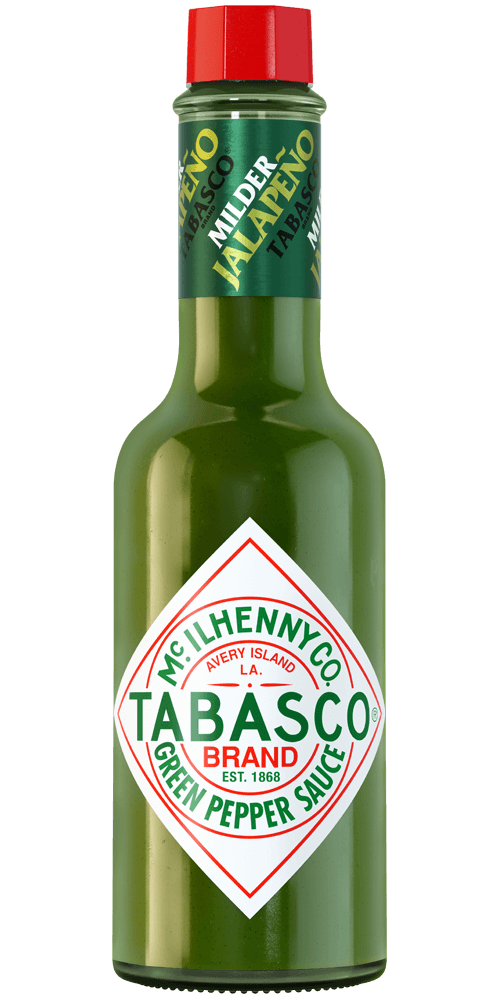 1 tablespoon
TABASCO® Green Jalapeño Pepper Sauce
2 tablespoons cider vinegar
1 clove garlic, minced
1/2 teaspoon salt
1/4 cup extra-virgin olive oil
Preparation
Preheat oven to 400°F.
Trim and wash beets. Place beets in large baking dish; add 1/4 cup water. Cover tightly with foil. Roast beets 45 minutes or until cooked through. Cool beets until easy to handle.
To prepare dressing, combine vinegar, TABASCO® Green Sauce, garlic and salt in medium bowl. Beat in olive oil gradually until well blended.
Peel and cut beets into 1/2-inch chunks. Toss with red and yellow peppers, and dressing. Arrange spinach on platter; top with beet mixture. Garnish with feta cheese.
You will need:
Green Jalapeño Sauce
Mild jalapeño flavor. Pairs well with dips and Mexican cuisine.