Pulled Pork Sliders with Spicy BBQ Sauce and Pickled Pineapple
Created by Chef Isaac Toups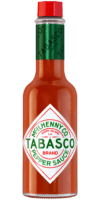 Original Red Sauce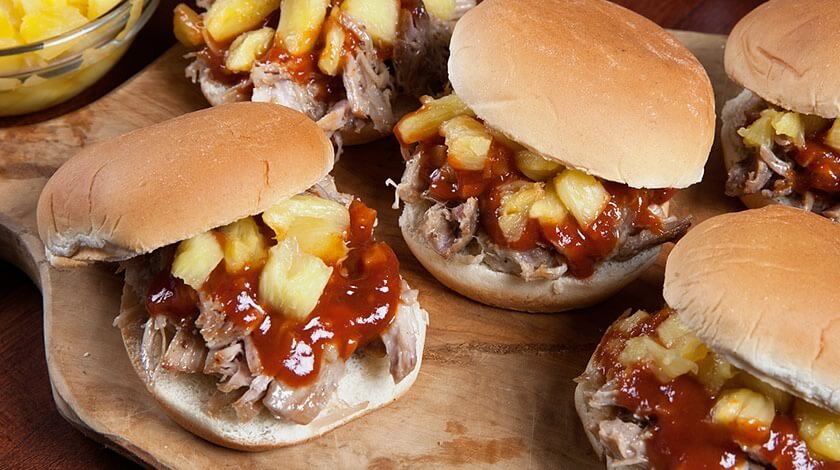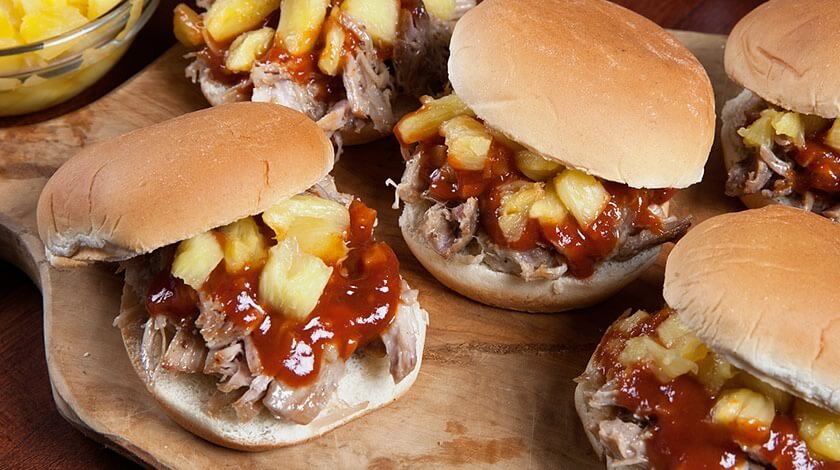 Ingredients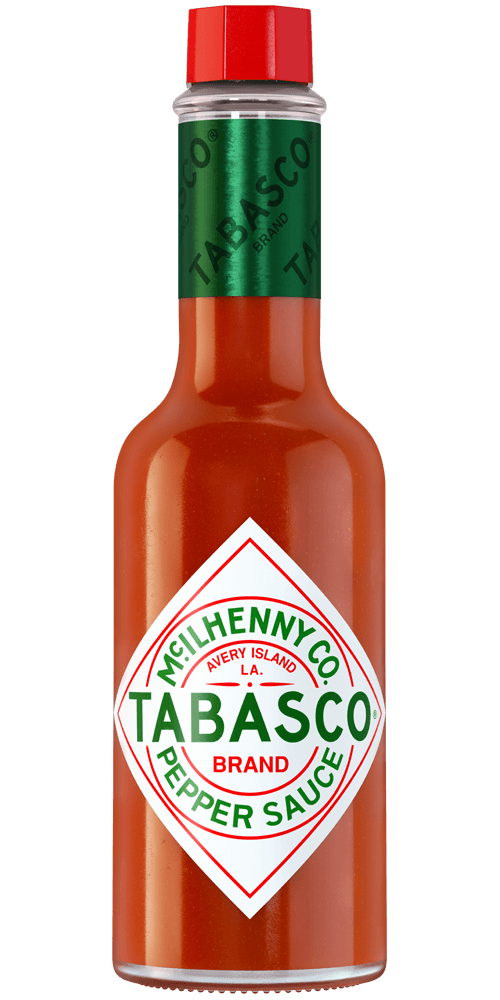 2 teaspoons
TABASCO® brand Original Red Sauce
3 pounds pork butt or pork shoulder
Kosher salt, to taste
Ground black pepper, to taste
1/2 cup water
1/4 cup apple cider vinegar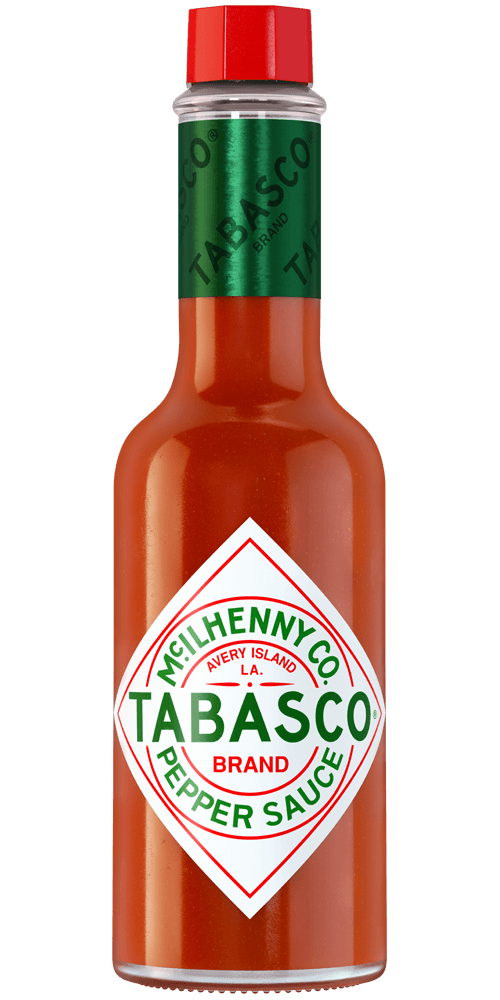 4 tablespoons
TABASCO® brand Original Red Sauce
2 tablespoons vegetable oil
2 tablespoons minced fresh garlic
4 tablespoons minced fresh ginger
1/2 cup apple cider vinegar
2 cups ketchup
2 tablespoons brown sugar, packed
2 tablespoons Worcestershire sauce
1 tablespoon smoked paprika
1 teaspoon ground black pepper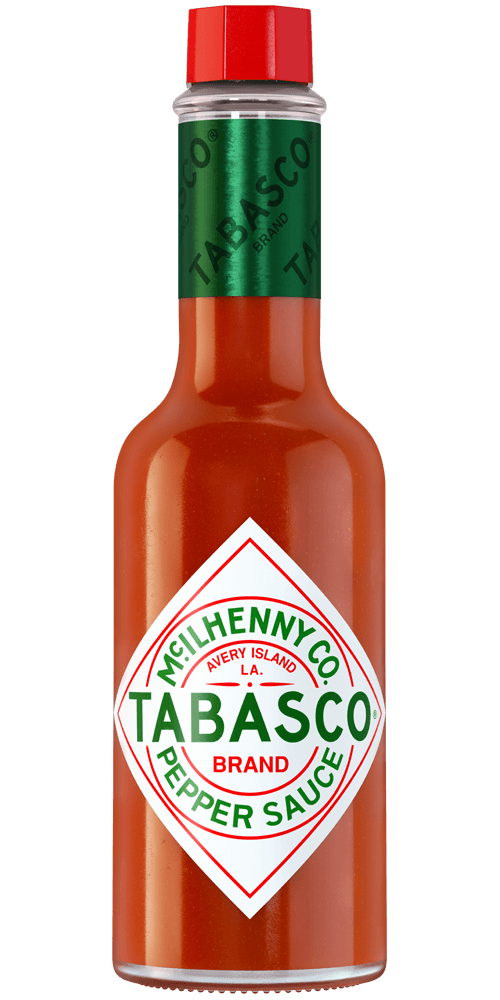 2 tablespoons
TABASCO® brand Original Red Sauce
1 whole pineapple
2 tablespoons white sugar
1 1/2 cups rice wine vinegar
1 1/2 cups water
-
16 slider buns
Preparation
Prepare the Pulled Pork: Preheat oven to 375°F.
Season pork generously with salt and pepper. Place in a roasting pan just large enough to fit pork butt or pork shoulder and cook uncovered for 2 hours, flipping halfway through.
Remove from oven. Add water and cider vinegar over pork and cover with foil. Return to oven and continue to cook for 1 additional hour.
When pork is easily pierced with a fork, drain fat and juice from pan in a separate container. Skim the fat from the top and discard. Reserve the liquid.
With two forks shred the pulled pork and add the reserved cooking liquid, TABASCO® Sauce and salt to taste. Mix well.
Prepare BBQ Sauce: In a thick-bottom large saucepan, heat oil over medium-low heat.
Add garlic and ginger and sweat for two minutes until translucent, being careful not to burn the garlic. Deglaze by adding cider vinegar to the pan and stirring the bottom with a wooden spoon.
Add remaining ingredients and simmer for 10 minutes. Remove from heat and keep warm.
Prepare Pickled Pineapple: Peel, core and chop pineapple into small to medium pieces and place in a glass bowl.
In a saucepan over medium heat, combine TABASCO® Sauce, sugar, rice wine vinegar and water and bring to a simmer.
Immediately pour mixture over pineapple and place in a refrigerator until chilled.
To assemble, place 3 ounces Pulled Pork mixture onto bottom of slider bun and add 1 tablespoon BBQ Sauce and 1 tablespoon of drained Pickled Pineapple.
You will need:
Original Red Sauce
Our most versatile sauce. Enliven the flavor of any meal.