Pork Roast With Spicy Cranberry Orange Glaze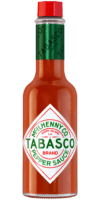 Original Red Sauce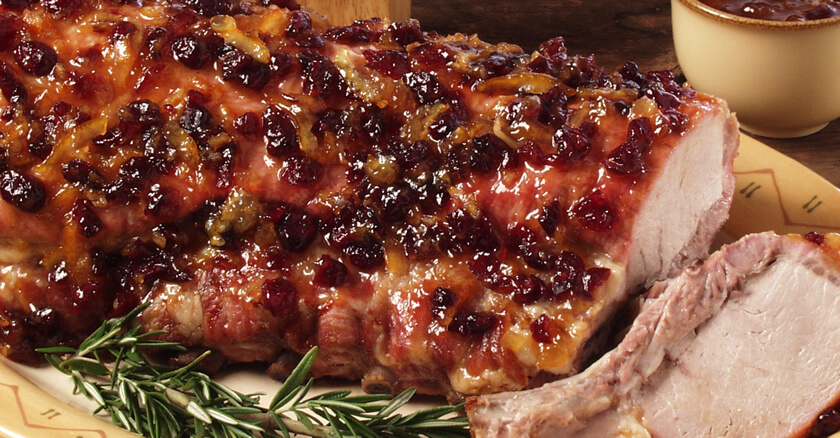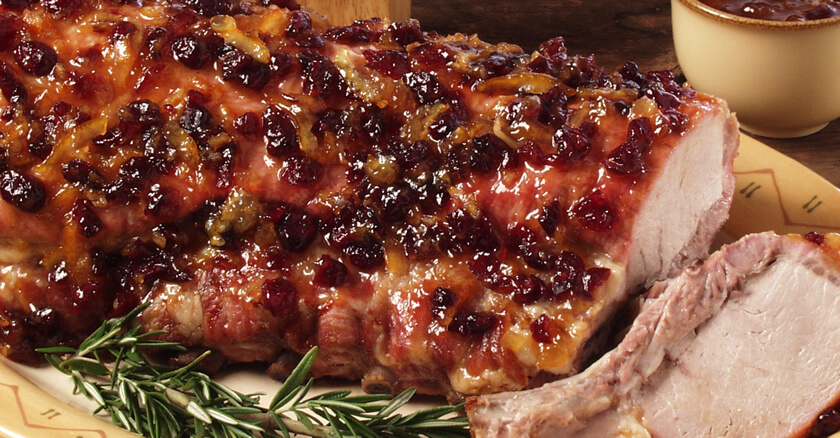 Ingredients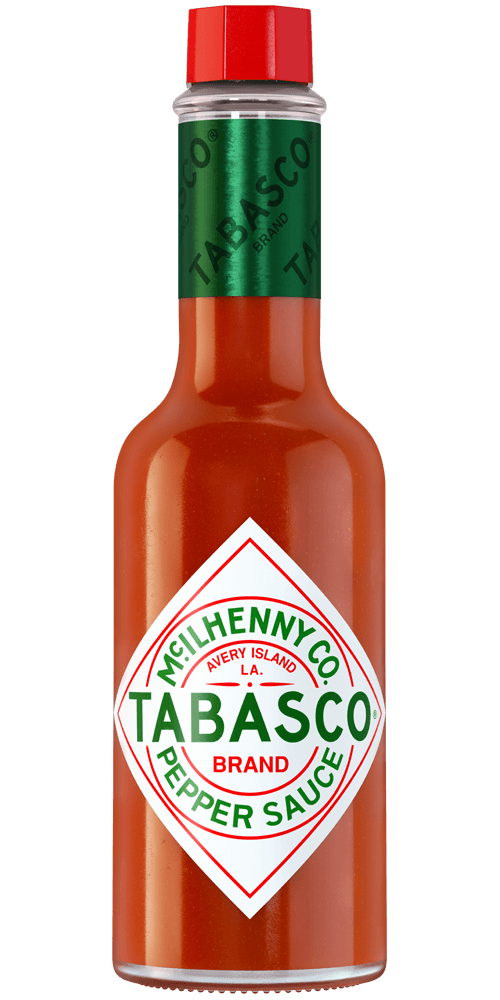 2 1/2 teaspoons
TABASCO® brand Original Red Sauce
5-pound pork loin center rib roast (with bone)
1 teaspoon salt
1 teaspoon ground ginger
1/2 cup sweet orange marmalade
1/2 cup dried cranberries, chopped
1 tablespoon Dijon mustard
Rosemary sprigs for garnish
Preparation
Preheat oven to 350°F.
Sprinkle pork roast with salt and ground ginger. Place pork roast, fat-side up, in large roasting pan. Insert meat thermometer into center of roast, being careful that pointed end of thermometer does not touch bone. Roast 2 to 2 1/2 hours until thermometer reaches 155°F to 160°F.
Meanwhile, combine orange marmalade, cranberries, mustard and TABASCO® Sauce in medium bowl. Brush pork roast with mixture after 1 hour, brushing occasionally with mixture every 15 minutes.
Remove roast to a platter. Cover loosely with foil; let stand 15 minutes. Skim fat off pan juices. Serve roast with pan juices if desired. Garnish roast with rosemary sprigs.
Serving suggestion: Serve pork roast with oven-roasted butternut squash chunks and Brussels sprouts.
You will need:
Original Red Sauce
Our most versatile sauce. Enliven the flavor of any meal.