Peppered Bacon & Egg Biscuit Sandwich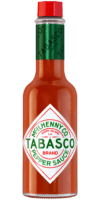 Original Red Sauce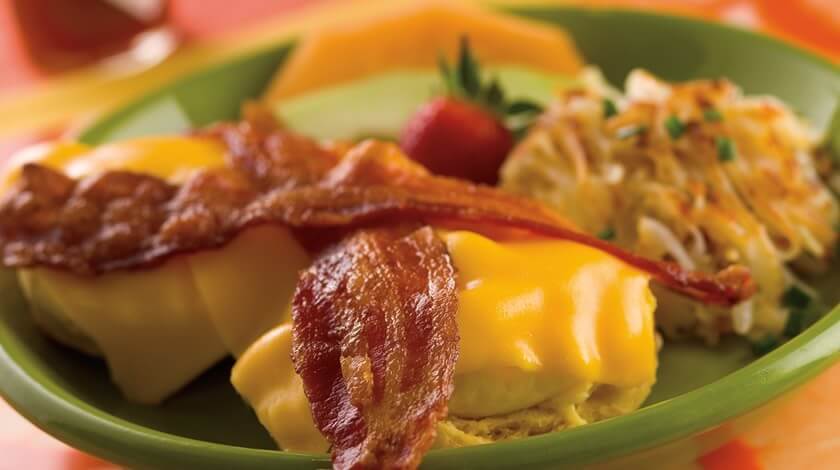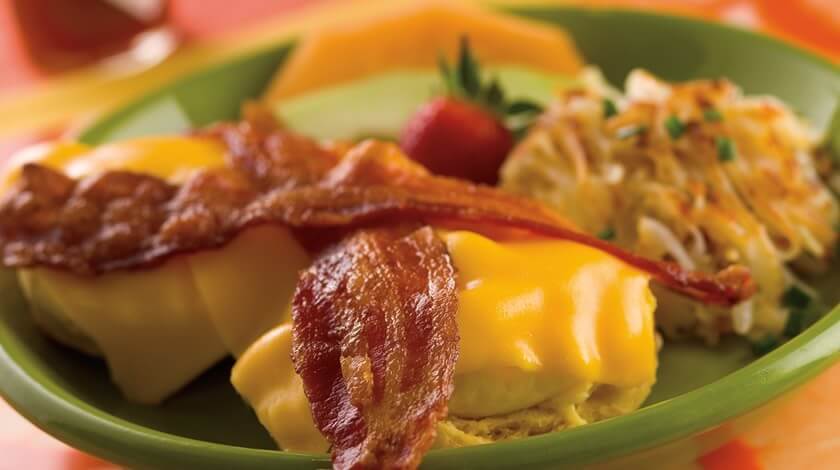 Ingredients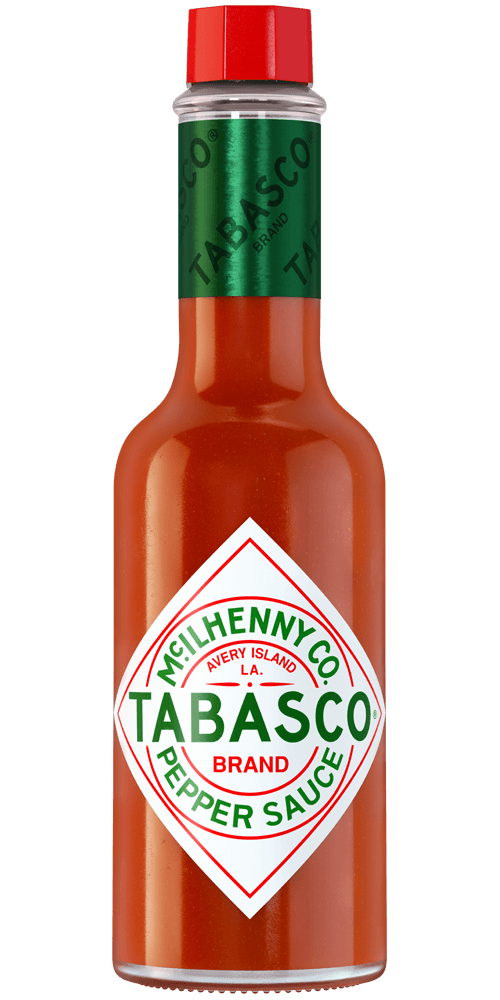 2 tablespoons
TABASCO® brand Original Red Sauce
8 slices bacon
8 large eggs
2 tablespoons milk
1/4 teaspoon salt
1/8 teaspoon black pepper
2 teaspoons butter
4 large baked biscuits, halved
4 slices American cheese
Preparation
Heat oven to 400°F. Place bacon slices on a baking sheet with sides or in a large casserole dish and brush generously with TABASCO® Sauce. Bake until crisp; about 18 minutes. Remove to a paper-towel lined plate and set aside.
In a medium bowl beat together eggs, milk, salt and black pepper. Melt butter in a skillet over medium-low heat. Add the eggs and cook, stirring often, until set; about 5 minutes.
Divide the cooked eggs into 4 portions. Place 1 portion of eggs, 2 slices of bacon and 1 slice of cheese on each of the 4 biscuit bottoms, cover with the 4 biscuit tops and serve.
You will need:
Original Red Sauce
Our most versatile sauce. Enliven the flavor of any meal.