Pappa Al Pomodoro (Basil and Tomato Bread Soup)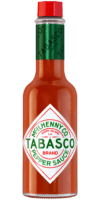 Original Red Sauce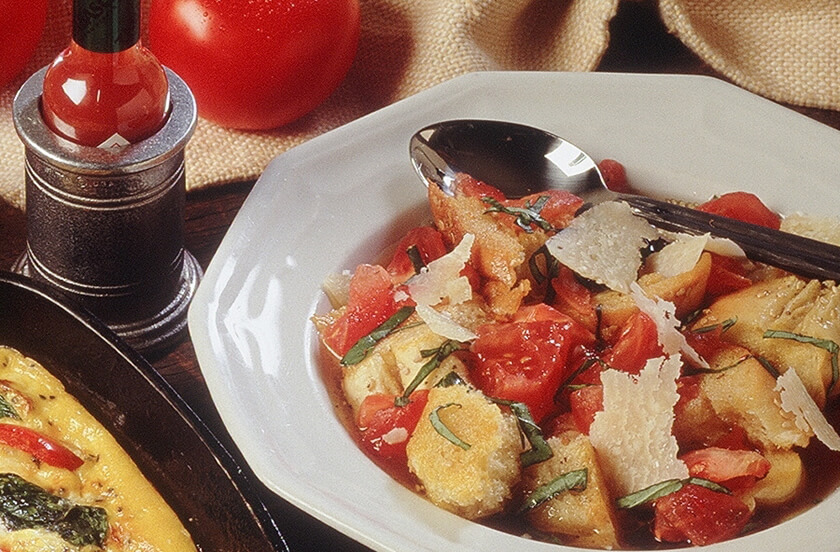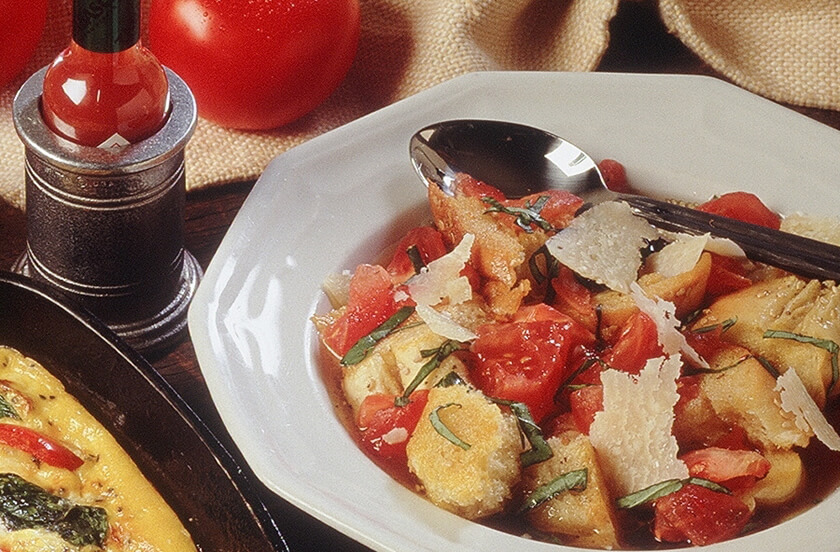 Ingredients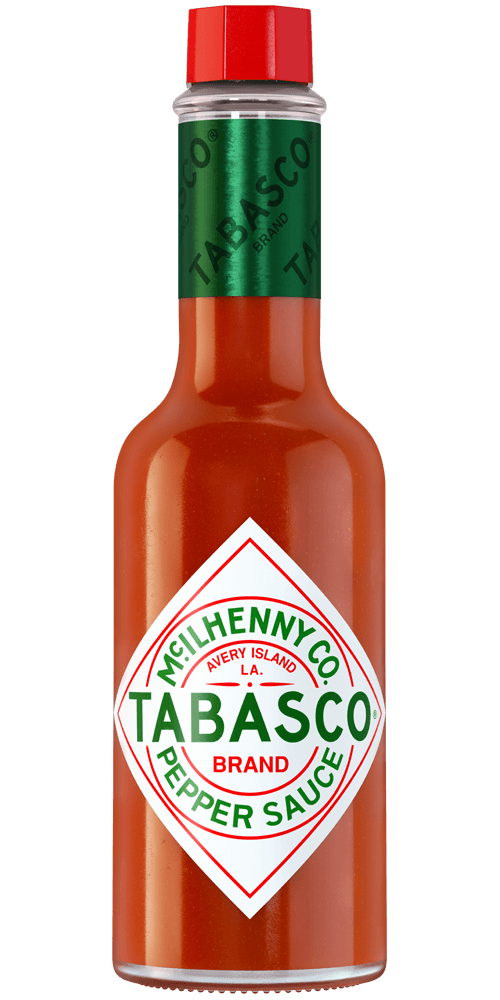 1 1/2 tablespoons
TABASCO® brand Original Red Sauce
1/2 cup olive oil, divided
12 (1-inch thick) slices of French or Italian baguette, slightly stale
2 cloves garlic, finely chopped
1 1/2 pounds vine ripened tomatoes, peeled, seeded, and very coarsely chopped
3 cups chicken broth
1 cup loosely packed basil leaves (about 40), slivered
2 tablespoons balsamic vinegar
2 teaspoons sugar
1 teaspoon salt
1/2 teaspoon black pepper
Shaved Parmesan (optional)
Preparation
Combine 1/4 cup olive oil and TABASCO® Sauce in large mixing bowl. Cut bread slices into 1/2-inch pieces. Toss bread in olive oil mixture, set aside.
Add remaining 1/4 cup olive oil and garlic to large saucepan over medium heat. Sauté for 2 to 3 minutes. Add tomatoes, chicken broth, basil, balsamic vinegar, sugar, salt and black pepper. Simmer for 15 minutes. Remove from heat; add bread pieces and cover. Let sit for 1 hour.
Serve hot or cold. Garnish with shaved Parmesan cheese, if desired.
You will need:
Original Red Sauce
Our most versatile sauce. Enliven the flavor of any meal.