Pan Seared Jalapeño Fish Tacos with Spicy Slaw
Variation: The fish may also be grilled, and any other firm white fish may be substituted.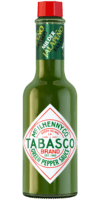 Green Jalapeño Sauce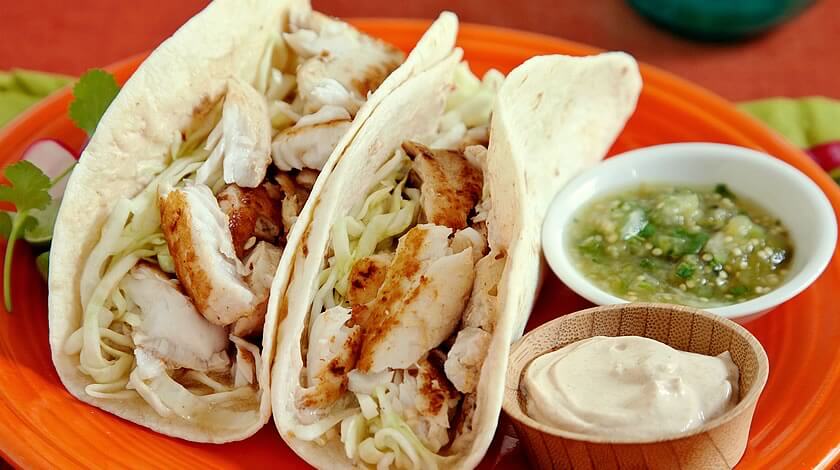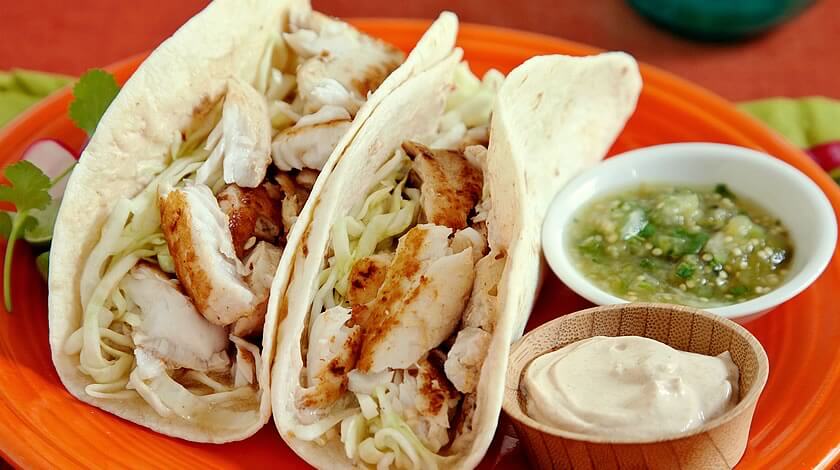 Ingredients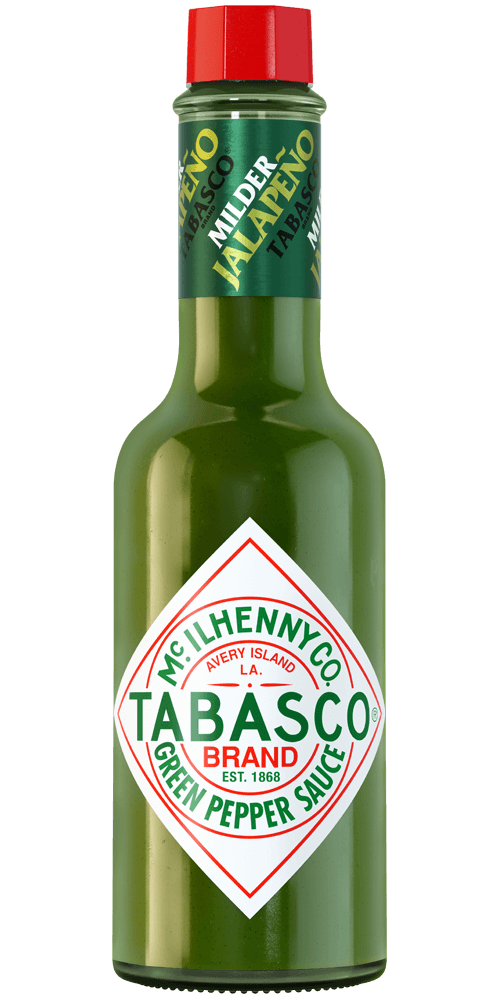 3 1/2 tablespoons
TABASCO® brand Green Jalapeño Pepper Sauce
, divided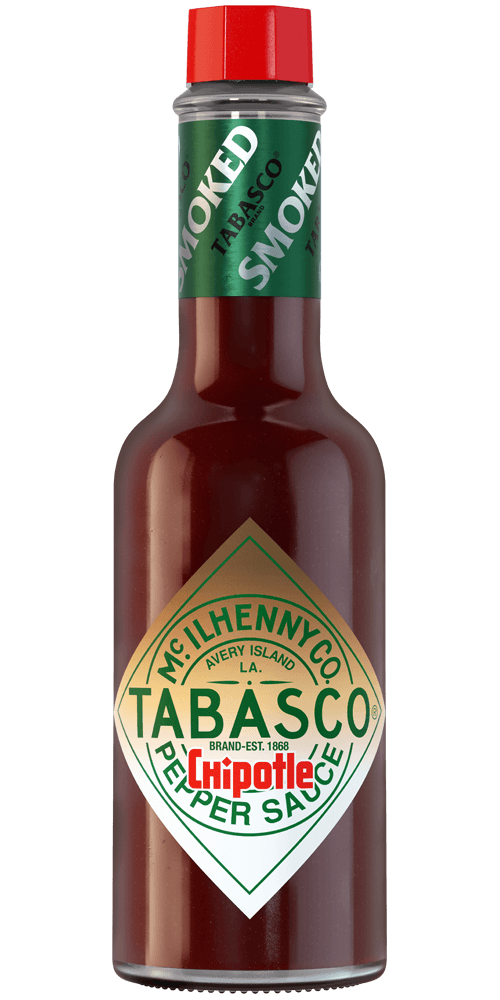 1 tablespoon
TABASCO® brand Chipotle Pepper Sauce
3 tablespoons olive oil
1 1/2 tablespoons lime juice
2 pounds tilapia fillets
6 cups shredded green cabbage
2/3 cup sour cream
1/2 teaspoon salt
8 six-inch flour tortillas, heated
Preparation
In a large resealable plastic bag or glass bowl, combine olive oil, 1 1/2 tablespoons of the TABASCO® Green Sauce, lime juice and tilapia fillets. Refrigerate for 30 minutes.
In a bowl, toss cabbage with remaining 2 tablespoons TABASCO® Green Sauce and set aside.
Combine sour cream and TABASCO® Chipotle Sauce in a small bowl and refrigerate.
Heat a nonstick skillet over medium high heat. Remove fish from marinade and sprinkle with salt. Place fillets in pan and cook for 4 to 5 minutes per side or until desired doneness.
Spread a little chipotle sour cream on each warm tortilla. Top with the fish (about 1/2 fillet for each taco) and jalapeño slaw.
You will need:
Green Jalapeño Sauce
Mild jalapeño flavor. Pairs well with dips and Mexican cuisine.