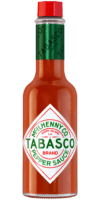 Original Red Sauce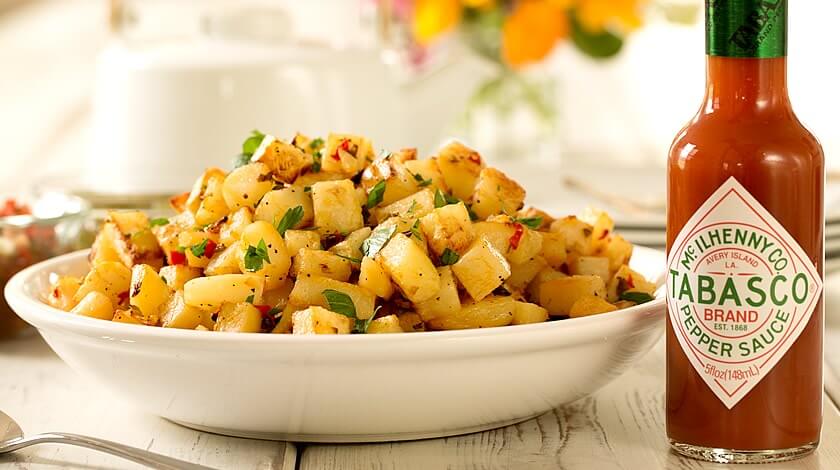 Ingredients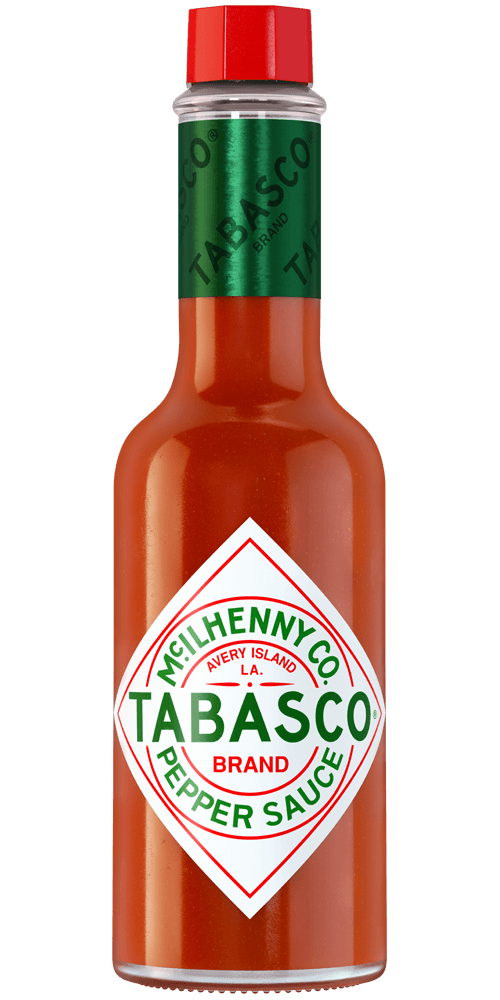 1 tablespoon
TABASCO® brand Original Red Sauce
2 pounds russet potatoes, cut into 1/2-inch cubes
2 teaspoons salt, divided
1 cup coarsely chopped onion
1/2 cup coarsely chopped green bell pepper
1/2 cup coarsely chopped red bell pepper
1/4 cup extra-virgin olive oil
1/2 teaspoon paprika
1/2 teaspoon black pepper
1 tablespoon minced fresh parsley
Preparation
Preheat oven to 500 degrees.
Place cubed potatoes in a stockpot and cover with cold water. Add 1 teaspoon salt. Bring to a boil over high heat. Lower to medium heat and let cook for 10 minutes. Strain and transfer to a large bowl; stir in chopped onion and bell pepper.
In a small bowl, whisk together olive oil, TABASCO® Sauce, remaining teaspoon salt, paprika and black pepper. Pour over potato mixture and mix well. Transfer to two separate 11x17 baking sheets (in order not to crowd potatoes for even roasting). Roast in oven for 20 minutes or until browned, stirring once toward the end. Spoon into a serving dish and garnish with parsley.
You will need:
Original Red Sauce
Our most versatile sauce. Enliven the flavor of any meal.