Molten Bacon Cheeseburger & Spicy Parmesan Fries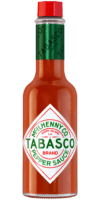 Original Red Sauce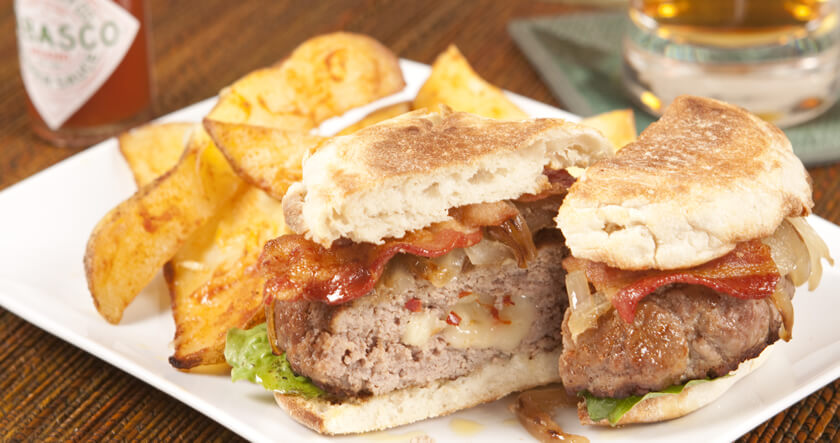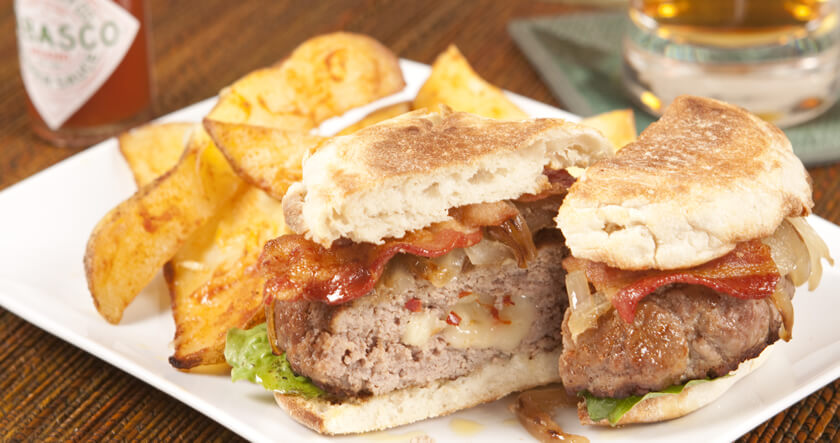 Ingredients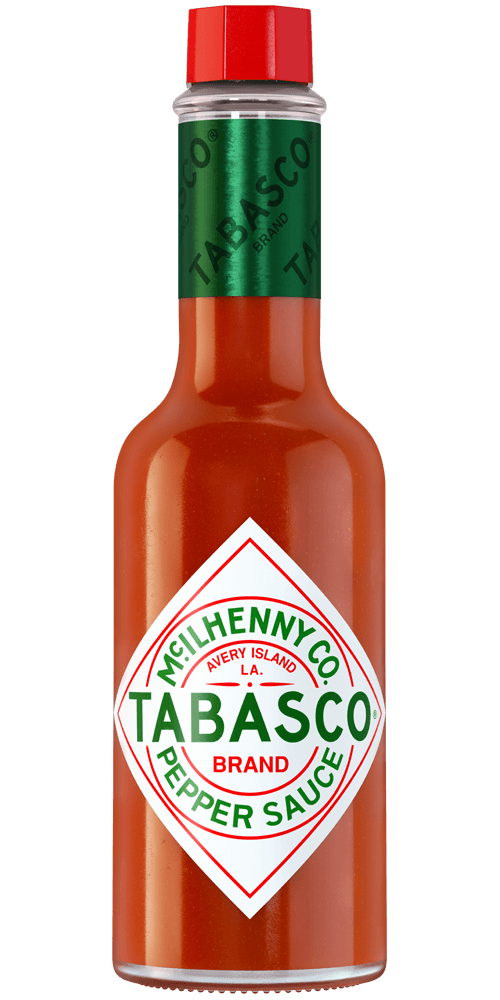 1 teaspoon
TABASCO® brand Original Red Sauce
2 large baking potatoes
2 tablespoons olive oil
1 teaspoon paprika
1/2 teaspoon salt
1/4 cup grated Parmesan cheese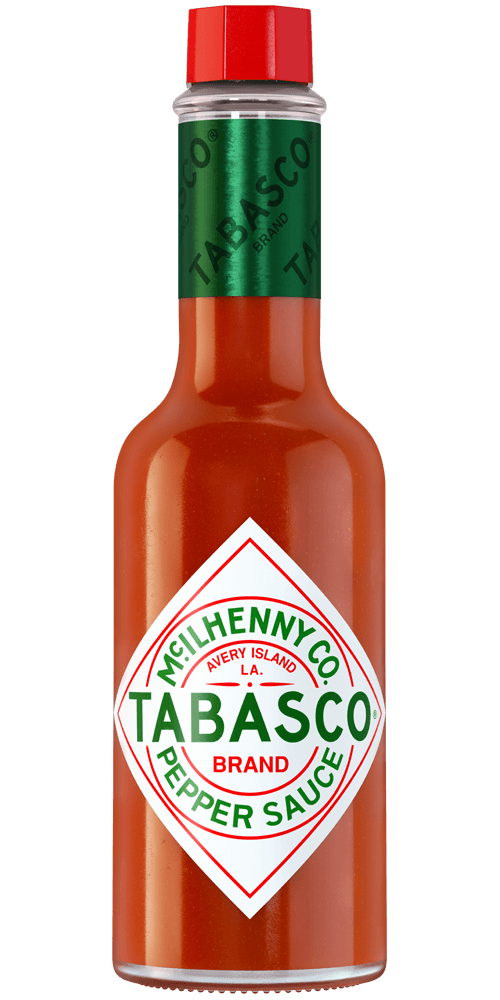 2 teaspoons
TABASCO® brand Original Red Sauce
, divided
1 tablespoon vegetable oil
1 large sweet onion, halved and sliced
8 slices bacon
1 1/2 pounds ground beef
1/2 teaspoon salt
1 ounce Pepper Jack cheese, cut into 4 equal cubes
4 English muffins, each split
lettuce leaves, optional
Preparation
Preheat oven to 425° F.
Cut each potato into 8 wedges. Toss potato wedges with olive oil, paprika, TABASCO® Sauce, and salt in large bowl; mix well. Place on large baking sheet in a single layer. Bake 15 minutes, turning occasionally. Sprinkle with Parmesan; cook 5 minutes longer or until potatoes are golden.
Heat oil over medium-high heat in 12-inch skillet. Add onions; cook until golden brown, about 10 minutes, stirring occasionally; set aside.
Meanwhile, cook bacon slices in 10-inch skillet over medium-high heat, until crisp, turning once. Remove to paper towels to drain. Brush with 1/2 teaspoon TABASCO® Sauce until well coated. Keep warm.
Combine ground beef, salt and remaining 1 1/2 teaspoons TABASCO® Sauce in large bowl. Stir until well mixed; divide mixture into 4 equal pieces. Place a piece of cheese on each; shape ground beef around cheese to cover completely. Cook burgers in 12-inch skillet over medium-high heat for 3 to 4 minutes on the first side. Turn burgers; cook 3 to 4 minutes longer for medium-rare or until burgers reach desired doneness.
Toast English muffins. Top each muffin half with burger, sautéed onions, 2 bacon slices and English muffin top. Serve with Spicy Parmesan Fries.
You will need:
Original Red Sauce
Our most versatile sauce. Enliven the flavor of any meal.