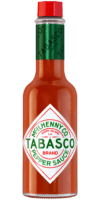 Original Red Sauce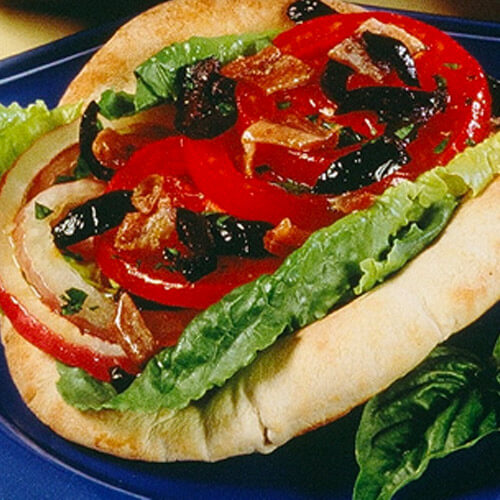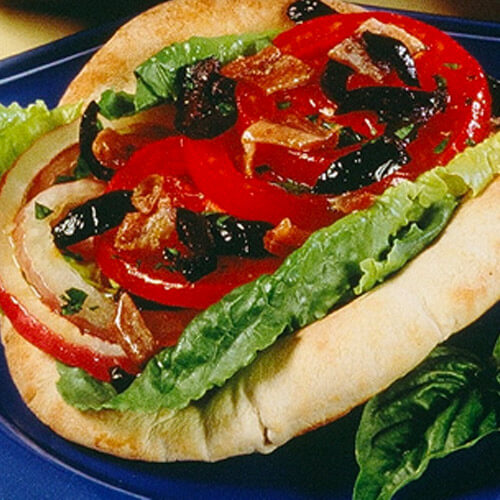 Ingredients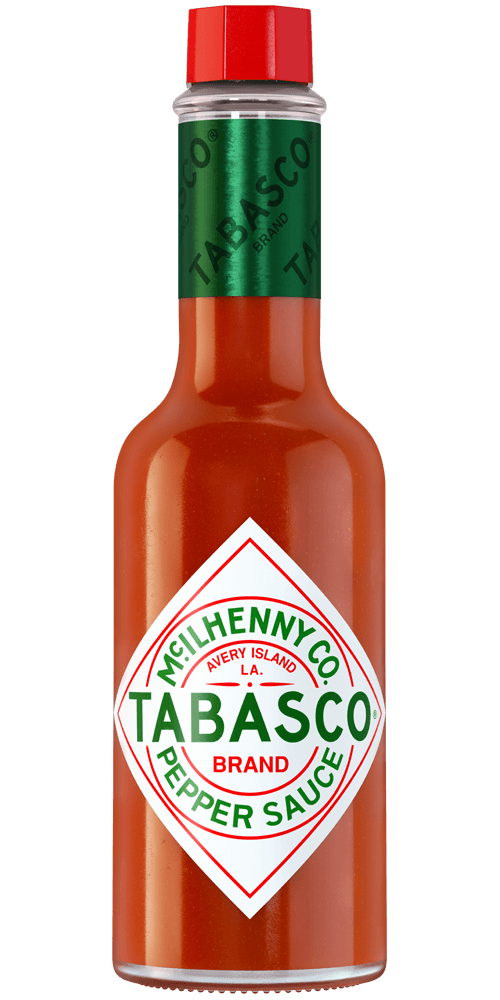 1 tablespoon
TABASCO® brand Original Red Sauce
2 tablespoons white wine vinegar
1/2 teaspoon dried Greek oregano
1/4 cup olive oil
4 pitas
12 small romaine lettuce leaves
2 medium tomatoes, sliced
1 red onion, thinly sliced
1 cup oil-cured black olives, pitted and sliced
1/2 cup chopped fresh basil
2 (2-ounce) cans flat anchovy fillets, drained, rinsed, dried and coarsely chopped
Preparation
Combine white wine vinegar, TABASCO® Sauce oregano in small bowl. Gradually whisk in olive oil; set aside.
For each sandwich, cover each pita with lettuce leaves. Drizzle with vinaigrette. Place a layer of tomato slices on each pita. Cover with onion slices. Top with olives, basil and another layer of tomatoes. Drizzle with vinaigrette. Roll pita around the filling, pinching one end closed as much as possible. Wrap the closed end in foil or heavy waxed paper to make sandwich easier to hold.
Serve immediately.
You will need:
Original Red Sauce
Our most versatile sauce. Enliven the flavor of any meal.